Ultimate Kitchen, Custom-Designed by Tyler Florence
Ever dream of having a kitchen worthy of a world-renowned chef? Let Chef Tyler Florence help turn that dream into a stunning reality. Tyler will work directly with you to
design your ideal gourmet home kitchen. Upon completion, Tyler will help you celebrate by cooking an unforgettable meal—in your dream kitchen.
Includes
A chance to work one-on-one with Tyler Florence to design a custom home kitchen
Exquisite dinner cooked for you and seven (7) guests by Chef Florence in your new kitchen
Fine Print
Cost of architect and construction not included
Only available for homes based in the Bay Area, California
Two (2) in-person meetings will be arranged for an hour and a half to discuss design with Tyler, including three (3) phone consultations
Maximum of eight (8) guests for dinner
An IfOnly staff member will follow up with you to coordinate logistics
May require a background check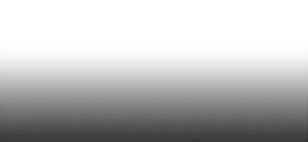 Tyler Florence Showcases Recipes from His Latest Book: 'Fresh'

You and up to 7 guests will gather and begin your evening with a champagne reception. Then put yourself in the capable hands of celebrated chef/restauranteur Tyler Florence. He'll prepare a five-course tasting menu at the private chef's table at Wayfare Tavern in downtown San Francisco.
Benefiting
The San Francisco & Marin Food Bank
The Food Bank's mission is to end hunger in San Francisco and Marin, where 1 in 4 residents is in need of food assistance. This year, they will distribute 45 million pounds of food to the community, half of which is fresh produce. This is enough food for more than 102,000 meals each day. Seventy percent is distributed through a network of 230 weekly farmers' market-style pantries that help individuals, seniors and families stretch their food budget. Food is also distributed through additional programs such as senior centers, soup kitchens and youth programs.