Private Dinner Party at Restaurant 1833
Chef Levi Mezick invites you and 19 of your closest friends to dine in Hattie's Room at Restaurant 1833. Chef Mezick's custom menu will be sure to entice and delight your culinary senses throughout the evening. Sommelier, Ted Glennon, will thoughtfully select the most perfect wine pairings for your dining pleasure and conclude your evening with an absinthe tasting for everyone.
Includes
Private dinner in Hattie's Room, Restaurant 1833
Wine pairings
Absinthe tasting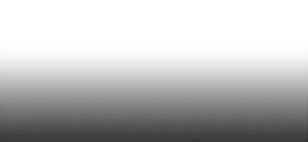 Barrel Aging Cocktail Lesson

Follow along as mixologist Michael Lay teaches you exactly how to develop a fascinating, and delicious, take on cocktail making. For up to 8 guests.
Benefiting
Voices for Children
Voices for Children trains and supports community volunteers to advocate for the best interests and quality of life for Monterey County's foster children.CASAs (Court Appointed Special Advocates) support the intellectual, emotional, and social growth of foster children. As part of the team, CASAs help the child find lifelong family connections, whether that is through reunification with the family of origin, adoption by a new family, or another placement in the child's best interests. By making sure foster children are represented by a qualified, compassionate adult, Voices for Children fulfills society's most fundamental obligation: to provide a secure, loving family inside of which children can be safe, treated with dignity, learn, and grow. CASAs not only change the life of one child, but they can also change the lives of that child's children and generations to come. CASAs have the power to speak up for a child; to ensure a child's rights are upheld, and to support a child in a loving and nurturing manner. To learn more visit their website www.voicesforchildrencasa.org