Madam Genever and London Cocktail Bars
Spend five (5) days in London, the birthplace of the London Dry Gin style with Master Mixologist Jacques Bezuidenthout, as he takes you on a personal tour of some of the world's best gin distilleries. From large scale to boutique distilling you will experience the wonders of making gin. London is not only one of the best cities for gin, but for cocktails in general. Your days will be spent touring some of the greatest distilleries in the world including Beefeater and Sip Smith, while your nights will be spent touring London's best cocktail bars.
Includes
Five (5) day Gin and Cocktail Tour in London, England, UK for two (2)
Meals included
Fine Print
Must be 21+ to purchase
Does not include cost of travel, transportation, and hotel
An IfOnly staff member will follow up with you to coordinate logistics
May require a background check
All inclusive trip may be arranged for additional cost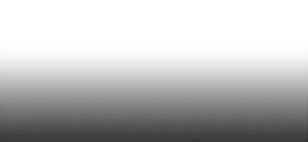 Ultimate Tequila Experience

Spend five (5) days in Jalisco, Mexico with Master Mixologist and Tequila Ambassador, Jacques Bezuidenthout as he takes you on an extensive tour of some of the finest tequila distilleries.
Benefiting
The Museum of the American Cocktail
Throughout its two-century-old history, the cocktail has influenced music, theater, art, film, and politics around the world. The Museum of the American Cocktail is a nonprofit organization that celebrates this true American cultural icon. Founded by Dale DeGroff, and several of the world's most passionate cocktail authorities and historians, the Museum of the American Cocktail seeks to advance the profession and increase consumer knowledge of mixology while stressing the importance of responsible drinking. Our mission is to create a self-sustaining museum and tourist attraction that celebrates and preserves a rich aspect of American culture, while providing educational resources for professionals and the public in the fine art of crafting the cocktail through a series of mixology seminars conducted by the world's foremost authorities on cocktail history and American cocktails. We also aim to broaden career opportunities in the spirits industry and encourage more participation from women and members of under-represented groups in the field.