Rodrigo Friscione
|

Benefiting Pelagic Life
Meet the majestic whale shark while swimming in the waters of the Mexican Caribbean
Dive into the underwater world of the Caribbean, where you will find these amazing animals
... more
less
---
---
+ This Experience Supports
Details
The experiences take place from June to August and have a duration of two (2) days.
Groups limited to 5 people.
The total cost for the group of 5 people is $ 4,176 USD. For more details write to contacto@ifonly.mx.
The reservation must be made two months in advance.
Diving certification is not required.
Price per person includes: snorkeling equipment, boat, divemaster and lunch.
Does not include: plane tickets, lodging or tips.
Experience provided in Spanish (LAC)
read fine print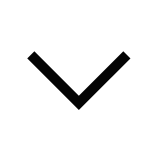 How It Works
Provide Details
Provide your preferred dates for the experience.
Details Confirmed
The luminary will confirm the schedule or ask for alternatives.
Enjoy!
Have a wonderful time. We look forward to coordinating your next IfOnly experience.