Chris Dewhirst

Benefiting Australian Childhood Foundation
Balloon Expedition over Mt. Everest
Ever thought about doing something extraordinary? What about photographing the summit of Mt. Everest from a hot air balloon?
The Experience
In this truly unprecedented opportunity, you will join an expedition to soar over the top of Mount Everest in a hot air balloon, becoming one of only a handful of people to ever see the summit of the highest mountain in the world. With veteran pilot Chris Dewhirst at the helm, you and a small team of adventurers will ascend well beyond 30,000 feet in this once in a lifetime experience where you will find an other-worldly view of Everest and the Himalayas, from the most spectacular 360-degree vantage point on the planet. Adventure gifts can't get much more incredible than this one.
This is not only a remarkable endeavor, it is also an invitation to join one of the most elite fraternities on Earth; Chris and his team were the first and only people to accomplish this feat - you could be the next. This is your opportunity write your own chapter in the annals of daring human feats and exploration. Join the ranks of pioneers from history like Shackleton, Livingstone, and Hillary as you venture to rarely-explored heights for an expedition that will capture imaginations and headlines around the world. Mount Everest represents the most daunting challenge Earth has to offer. Will you be one of the few to take it on?
Caution: Although Chris can train most people with decent physical and mental faculties to complete this journey, these experience gifts are understandably only appropriate for the most intrepid of thrill-seekers. You will need to be in moderate physical shape and able to make a considerable commitment to the project, as a trip of this nature requires substantial fitness and skills training. However, with enough enthusiasm, determination, and preparation, you and Chris will conquer one of Earth's greatest obstacles. If you're up to the challenge, then gear up and strap in. Everest awaits.
Details
Balloon expedition aiming to cross over Mt. Everest 
The flight itself will take the better part of a day
The expedition may spend several weeks in Nepal, depending on how long it takes to find an appropriate weather window
While Chris will make completing the journey a priority, safety is of course the top concern.  If the weather is uncooperative at the time of the attempt, Chris will make every effort to reschedule though this may come at additional expense
Passengers will need to commit to up to a month of physical and skills training, depending on their background
This experience includes an attempt at crossing Mt. Everest in a hot air balloon, not necessarily the successful completion of that journey. If the journey is either postponed due to weather or does not succeed in crossing Everest, a later attempt can be scheduled with Chris at additional expense
An extensive liability waiver will need to be agreed upon by all parties before the purchase of this experience
Chris will need to assess the physical and mental faculties of anyone attempting this journey before approving the sale. Each passenger is an integral part of the crew and their abilities are required to cross Mt. Everest
Preparational training is required and will be an additional expense
Experience provided in English (US)
read fine print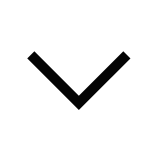 How It Works
Provide Details
Provide your preferred dates for the experience.
Details Confirmed
The luminary will confirm the schedule or ask for alternatives.
Enjoy!
Have a wonderful time. We look forward to coordinating your next IfOnly experience.