Eli D'Elia and Reiner von Weber

Benefiting Tipping Point
Drone-Flying Lesson Taught by a Duo of Aerial Robotic Experts
Recruit your own drone league in this hands-on tutorial for up to three people. Learn how to fly from the Bay Area's foremost experts of Unmanned Aerial Vehicles (UAV).
The Experience
Recruit your own drone army when you and your friends enjoy an introduction to Unmanned Aerial Vehicles (UAV) from Eli D'Elia and Reiner von Weber, two of the founders of Game of Drones. Easy to learn and providing endless hours of sky-high fun, the remote controlled aircraft is quickly becoming a hobby among the tech savvy. Whether you bring your own drones or borrow a few of theirs, Eli and Reiner will lead your group on a two-hour test-run and tutorial, teaching you the many skills and maneuvers required to pilot these state-of-the-art machines. Master the basic mechanics of lift, learn how to take off and land, and get a feel for the controls as you make your drone accelerate, pitch, roll, and yaw. Achieve lift-off, then race through the sky as you dodge each other's quadcopters. It's all part of your afternoon with two of the best drone pilots around. Photography by Gillian Bostock for IfOnly
Details
Hands-on group drone lesson with two robotics experts at a venue of your choice
While you may provide your own, practice drones are included in this lesson
Venue should be an open space of at least a quarter of an acre
Guests have a choice of the following available venues. Please enter your address or the address of the venue you would like the experience to take place at: Treasure Island, seven days a week (Treasure Island, San Francisco, CA 94103)
Paintball Jungle in American Canyon, during weekdays (2 Eucalyptus Dr, American Canyon, CA 94503)
Your own venue provided it is at least a quarter of an acre of open space
Please contact concierge@ifonly.com or (415) 376-4640 if you have any questions about your venue or this experience
Experience provided in English (US)
read fine print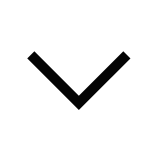 How It Works
Provide Details
Provide your preferred dates and location for the experience.
Details Confirmed
The luminary will confirm the details, including schedule and location, or ask for alternatives.
Enjoy!
Have a wonderful time. We look forward to coordinating your next IfOnly experience.