Madamn Burnz

Benefiting Lindblad-National Geographic (LEX-NG) Fund
Couples Intro to Fire Eating and Aerial Workshop with Performance Demo
Experience the magic of fire eating and flying in the Dragonesa's lair, learn some introductory skills, and witness the one and only fire eating aerial rope artist.
The Experience
Enter the dimension where dragons fly and fire is edible. Guests' trip to the Skyhigh Odditorium includes a short tour of the gallery, followed by an hour long lesson on fire eating. Guests may expect to learn basic transfers and the proper way to extinguish a flaming torch during the fire eating lesson. In the aerial portion of the lesson, they can expect to learn basic climb, decent, fold, and lock, on either silks or aerial rope. The lesson ends with the one and only fire eating aerial rope performance, which is a duet experience. Guests will then have a Q&A session with the Dragonesa about performances, and receive follow-up information on classes in either fire eating or aerial acrobatics.
Details
Intro to fire eating lesson — learn basic skills such as transfers and how to extinguish a flaming torch
Intro to aerial silks or rope lesson — learn how to climb, descend, fold, and lock, on silk or aerial ropes
See the one and only fire eating aerial rope duet performance by Madamn Burnz and partner
Take a tour of the Skyhigh Odditorium
Experience provided in English (US)
read fine print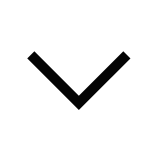 How It Works
Provide Details

Provide your preferred dates for the experience.

Details Confirmed

The luminary will confirm the schedule or ask for alternatives.

Enjoy!

Have a wonderful time. We look forward to coordinating your next IfOnly experience.