Matt Sherman: Spy & Billiards Expert

Benefiting First Book
Billiards Seminar with Matt "Quick Draw" Sherman
This is your chance to transform your pool game by working alongside Matt Sherman, one of the finest teachers in the sport.
The Experience
Matt "Quick Draw" Sherman, one of the most respected teachers in the sport of pool, is the guide to pool and billiards at About.com, of the world's top websites with over 80 million readers per month and billions of hits per month. On the instructional staff of Inside Pool, Matt created three yearlong teaching series, "The 8-Ball Debates," "Get in Shape," and "The Year of Pro Secrets," and also authored the highly-rated "Picture Yourself Shooting Pool." Matt has mentored hundreds of pool students and his roster includes players of all skill levels from beginner to pro, including winners across a variety of regional and national events. He has collaborated with some of the top playing pros and teaching professionals in the world on numerous billiards projects and performed at many pool seminars and trick shot shows. Now, Matt will visit you at your convenience to spend up to two days personally coaching you, or if you prefer, your team or group of players. This is a rare opportunity to take your pool game to the next level with a world-class player.
Details
Matt will schedule your personal pool seminar, up to 16 hours of hands-on instruction, at your convenience
Matt will work with you to devise a personal lesson plan and will follow up with you after your seminar by e-mail and video
Matt will travel to your choice of private room or pool hall, anywhere in the United States
Experience provided in English (US)
read fine print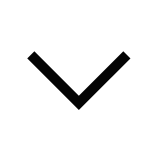 How It Works
Provide Details
Provide your preferred dates and location for the experience.
Details Confirmed
The luminary will confirm the details, including schedule and location, or ask for alternatives.
Enjoy!
Have a wonderful time. We look forward to coordinating your next IfOnly experience.