The Invictus Experience

Benefiting Warfighter Made
Tier 1: Full Mission Profile - Embark on a Real Espionage Experience of a Lifetime.
Should you accept your mission, you will embark on a true-to-life espionage adventure. On your mission, you will embed with Elite Special Operations Forces on a clandestine and covert operation.
The Experience
Tier 1: The Full Mission Profile — This mission profile delivers the full espionage experience, end-to-end curation for the client who believes they have "seen it all." Limits and boundaries will be breached, prepare your safe word because this is a real as it gets. You have seen it in all the espionage movies, now is your chance to live it. Expect your bespoke mission to last two days in length alongside decorated special operations forces veteran staff. Upon completion of the full mission profile will receive vetting authority and leader-level access to planning and curating global excursions for active and future INVEX Agents.
Details
Engage with special operations forces veteran staff and receive high-level, real-life firearms training and witness up-close true-to-life special operations exercise right before your very eyes
Receive clandestine transportation round-trip from your hotel
Your mission will be conducted in a safe and controlled environment with highly trained professionals
You will be engaging pistols, rifles, and machine guns
Get behind the wheel of a Ferrari, Lamborghini or McLaren supercar or high powered trophy truck
Fly aboard the Gunship Helicopter and shoot a machine gun onto our aerial range targets
Attend a secret dinner with INVEX Agents
Additional secret mission objectives to be unlocked by you and dependent upon your abilities to successfully accomplish mission tasks
Your adrenaline will be peaked and your expectations far exceeded
Receive exclusive access to the Secret Society of INVEX, the upper echelon of the Invictus experience. You will gain access to invite-only exclusive engagements
You may insert via a military freefall team based on your willingness to skydive
Experience provided in English (US)
read fine print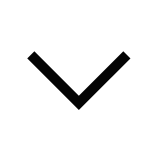 How It Works
Provide Details
Provide your preferred dates and location for the experience.
Details Confirmed
The luminary will confirm the details, including schedule and location, or ask for alternatives.
Enjoy!
Have a wonderful time. We look forward to coordinating your next IfOnly experience.