Emily Sauer

Benefiting Meals On Wheels of San Francisco
Commissioned Portrait in Oil Pastel Classic Style
So you don't have enough time to sit and pose for a fine art portrait? Just send in a photo and let the artist get to work.
The Experience
Emily is a classically trained artist who loves to showcase old-school 1800s European style painting in the context of today's modern world of perpetual picture taking. Now she's offering the chance to create a classic painting of a current loved one. All you have to do is pick the lucky person and find a couple pictures that, ideally, are day-lit and taken from around eye level. After sending your high-resolution photos to Emily, you will be able to discuss any stylistic, size, and color specifications. Emily will take these photos and create a drawing that could easily be a classic seated portrait. Take advantage of this opportunity to have a trained artist create a unique piece of art developed specifically for you. 
Shipping Details
Allow 12-13 weeks to ship
Details
Oil pastel portrait by artist Emily Sauer
Find photos of a person that you love that are day-lit and taken from eye level
Email your hi-resolution photos to Emily
Discuss specifics, such as size, color preferences, and timeline
Approximate time to completion is about two months, but request a rush if you're in a hurry
Experience provided in English (US)
read fine print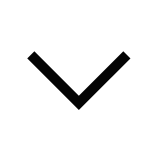 How It Works
Customizing

Your luminary will reach out to you if he or she has any questions about your custom request.

Shipped

Your item has been shipped.