Tourlimo

Benefiting Tipping Point Emergency Relief Fund
Food and Wine Tour to Marin, Napa and Sonoma
Enjoy the wonderful agricultural variety of the northern part of San Francisco Bay in one day.
The Experience
This is an opportunity for guests enjoy the agricultural variety of the San Francisco Bay. You will be picked from your residence, and will cross the Golden Gate Bridge. Just 20 minutes beyond, you will first journey west along the Marin Cheese Trail, tasting delicious French and Swiss style cheeses harboring from the unique climate zone, as well as mead honey products from Petaluma (pending availability). Next, you will visit Cowgirl Creamery located at Tomales Bay (closed on Monday-Tuesday). Then venture to the foggy coast of Highway 1 to enjoy fresh out of water oysters from the famous Marshall Oyster Store, served with delicious clam chowder, smoked salmon and white wine. It's one of the 30 best seafood restaurants in the country (not included in the price; expect $25-30). Your next stop will be Wild Flour Bakery for sourdough bread and pies from the wood-fired brick oven (open Friday-Monday). Then head back to the warmth of Inland to taste the produce of Kozlowski Farms. Plentiful fruit orchards and berry farms provide dozens of tasty novelties ranging from jams and preserves to sauces and dressings. We will spend the remainder of the day visiting wineries (tasting fees not included).
Details
Visit creameries, oyster store, Wild Flour Bakery, orchard garden jams and preserves store tasting and wineries
Start with Marin French Cheese, the longest continually operating cheese company in America, where you will taste brie and camembert cheeses 
Visit Cowgirl Cheese Creamery in a Point Reyes Station restored hay barn. Cheesemongers will help you find, taste, pair and purchase to-die-for cheeses from America and Europe. Take a gander around the barn and you'll find The Cowgirl Cantina, a takeaway deli offering delightful local breads, wines, sandwiches and salads (Closed Monday and Tuesday)
Visit Heidrun Meadery, where naturally sparkling varietal meads using the traditional French Méthode Champenoise are produced. Their trademark Champagne-style of mead is light, dry, delicate and refreshing, with subtle exotic aromas and flavors found only in the essence of honey. You will tour the Meadery, learning how bees make honey and how mead is made out of honey (closed on Tuesdays. $27 per person waived with purchase of two Mead bottles)
Visit the famous Marshall Oyster Store on Highway 1 on narrow and channel-like Tomales Bay. This seafood shanty with makeshift tables overlooking Tomales Bay is the place for the area's famous oysters. Start your meal with a bowl of famous clam chowder, then pair your oysters with crisp white wine. Add salmon and trout smoked just outside and enjoy views of bobbing boats (not included in price, about $30 per person)
Visit Wild Flour Bakery, where sourdough bread, scones, and biscotti are made in a brick oven. Located in beautiful Freestone Valley in a village of just 26 houses, the view from the bakery windows looks out onto fields, barns and often a herd of cows
Visit Kozlowski Farms that produces barbecue, steak and seafood sauces, butters-fruit condiments, chipotle grilling & dipping sauces, marmalade, dressings, vinaigrettes, jams, jellies, preserves, mustards sweet and hot, spreads, pies, syrups, vinegar, gift baskets and boxes
Visit two wineries including Jacuzzi Winery and Olive press and Cline Cellars. We can always discuss with you which wineries you prefer, depending on your preferences.
Add one hour per additional winery you would like to visit
Experience provided in English (US)
read fine print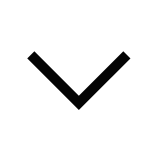 How It Works
Provide Details

Provide your preferred dates and location for the experience.

Details Confirmed

The luminary will confirm the details, including schedule and location, or ask for alternatives.

Enjoy!

Have a wonderful time. We look forward to coordinating your next IfOnly experience.