Skye LaTorre

Benefiting Meals on Wheels of America
Ditch Your Doubt and Become a Savvy Wine Shopper
Time to refill your home wine stash? Ignore the robot on your wine app-bring along an actual Sommelier to your favorite wine shop and walk out a pro yourself!
The Experience
Break free of apps and points and random anecdotes-figure out for yourself how to find what you're looking for, plus fun ways to discover new wines you're likely to enjoy! Just like you don't have to be a fashion designer to shop for clothes that express your style, you certainly don't need to be a wine connoisseur to determine what you want to drink. At a wine store of your choosing, you and Skye will shop for wine together, and 'learn-by-doing' with an expert as your personal guide. You'll have the opportunity to discuss the specifics of your preferences, get all of your lingering questions answered and learn some applicable pro-tips, as you discover the thrill and satisfaction of becoming an independent, confident and savvy wine shopper! Schedule a one-on-one trip, or bring along your friends for a shop-hopping afternoon.
Details
Receive applicable advice specific to your interests and preferences
Catch a few pro tips that will lead you to great values and hidden gems
Get clear answers to all of your lingering wine questions
Find out how to separate the helpful information from the marketing fluff
Learn to increase the likelihood of uncovering new favorite wines
Recognize whether a sales person is knowledgeable enough to offer advice and how to spot the signifiers of a quality wine shop
Turn a reluctant errand into an exciting opportunity for new discoveries...forever!
The choice of wine shop is completely up to you. If you'd like help deciding, Skye is happy to make suggestions based on your needs
In general, one hour for a trip to one location is ideal — if you'd like to check out other stores, please book accordingly
Experience provided in English (US)
read fine print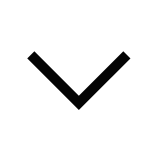 How It Works
Provide Details
Provide your preferred dates and location for the experience.
Details Confirmed
The luminary will confirm the details, including schedule and location, or ask for alternatives.
Enjoy!
Have a wonderful time. We look forward to coordinating your next IfOnly experience.