Ricardo Briones
|

Benefiting Saber para la vida
Mezcal and Tequila Tasting at home
Surprise your friends with a different activity and discover new aromas, flavors and sensations together.
... more
less
---
---
+ This Experience Supports
Details
The experience lasts from 60 to 90 minutes.
Days available to book: Monday to Saturday (hours subject to availability).
The experience It is for groups of 4 to 12 people.
Reservations are required four days in advance.
Includes: Tasting at home with Sommelier Ricardo Briones, tasting of two tequilas and three mezcal from different regions and varieties of agave, snacks to pair each of the drinks, water to clean the palate, brochure with information on tequila and mezcal and tools for tasting.
The activity can be held at the client's home within Mexico City and the Metropolitan Area.
Experience provided in Spanish (LAC)
read fine print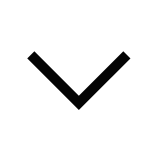 How It Works
Provide Details
Provide your preferred dates for the experience.
Details Confirmed
The luminary will confirm the schedule or ask for alternatives.
Enjoy!
Have a wonderful time. We look forward to coordinating your next IfOnly experience.