FOLLOW
Kim Ruffin
Certified Nature and Forest Therapy Guide
Kim Ruffin fell in love with the outdoors climbing trees, playing on dirt mounds, and riding bicycles off homemade ramps in flip-flops. Inspired by a family legacy of nature stewardship, she became an educator and author of the book Black on Earth: African-American Ecoliterary Traditions (University of Georgia Press). A desire to open more doors for nature connection led her to become a Certified Nature and Forest Therapy Guide. She is excited about inviting people to encounter other forms of nature and each other. Through her company, Cardinal Encounters, she celebrates the joys of life on earth.

FOLLOW
Phoebe Diftler
Thai Yoga Instructor
Phoebe Diftler is a Thai yoga therapy practitioner and instructor. A dancer since the age of 4, she discovered yoga in college and found that it gave her a pathway to a deeper understanding of the energetic workings and healing properties of her body. She loves taking people on a similar transformational journey in her classes, trainings, and private sessions, which were featured on CNN's "Weekend Housecalls." She has taught yoga at various studios in Los Angeles, including 12 years at Sacred Movement/Exhale, and heads the Thai Yoga Massage education program at The White Lotus Foundation and at Sun Mountain Shala. She has a B.A. in social work.

FOLLOW
project:OM by Manduka
project:OM is a mindful movement created by Manduka that aims to unite individuals, families and the collective yoga community to bring awareness to notable causes.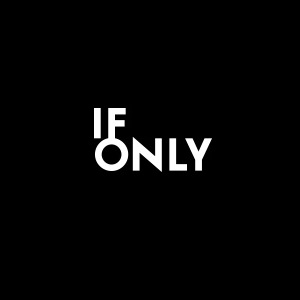 FOLLOW
Sundarata
Beauty Spa
SUNDARATA Wellness Zone es una empresa con lo último en tecnología anti-edad de regeneración celular no invasiva. Resultado = Salud y Belleza!!
Sundarata significa "Belleza" en hindi y somos la primera empresa en México en ofrecer tecnología anti-edad de regeneración celular no invasiva a través de lo último en infrarrojo lejano y un equipo de expertos en bienestar y salud integral.

FOLLOW
Joe De Sena
Spartan Race CEO
Joe De Sena is the CEO and co-founder of Spartan Race obstacle courses. A lifelong entrepreneur, Joe has done everything from starting a t-shirt business to creating a Wall Street trading firm. In 2000, Joe moved to Vermont in an attempt to get back to the primal basics, immersing himself in the local landscape and throwing himself into adventure racing. His belief in endurance as a form of personal transformation led him to create Spartan Races, a series of obstacle courses designed to push your limits, test your strength, and challenge your endurance. Passionate about solving the childhood obesity crisis, Joe is on a mission to "rip one million people off the couch and into a healthy lifestyle."

FOLLOW
Erin Gilmore
(6)
Yoga & Meditation Instructor
Erin Gilmore is a yoga and meditation instructor. She grew up in Cape Cod where she coached swimming and dancing before discovering her true calling: yoga. Ten years ago, she began dedicating herself to yoga practice while studying fashion at FIT in New York City. After relocating to San Francisco she did her teacher training with the highly esteemed yogi Rusty Wells. In early 2011, she started teaching her own classes at multiple yoga establishments. Through her own struggles with an eating disorder, Erin has developed a healing practice of yoga, meditation, and mindfulness. She has made it a mission to spread those tools to bring wellness to the world.

FOLLOW
Kelly Starrett
Physical Therapist & Personal Trainer
Kelly Starrett is a coach, physical therapist, and SF CrossFit founder who has revolutionized how athletes think about human movement and athletic performance. His books Becoming A Supple Leopard and Ready to Run are bestsellers, and he is also the creator of the highly respected training website MobilityWOD. His clients include world-class professional athletes who claim a bevy of top medals and broken records. With swagger and intelligence, he has coached elite teams to national titles and competition in world championships.

FOLLOW
Jen Revelli
Triathlon Coach & Personal Trainer
Jen Revelli is a triathlon coach and personal trainer. She helps people of all ages and skill levels reach their fitness goals in weight loss, indoor cycling, competitive strength training, and competitive races. She began her career in fitness as a runner before adding cycling for cross-training purposes. Jen has competed in a 2014 triathlon race. Her many credentials include being a triathlon certified coach, certified personal trainer, certified group fitness instructor, certified cycling instructor, and instructor.

FOLLOW
Alexandra Reed
Yoga
Born and bred in Los Angeles, Alexandra found yoga in her early 20's. It became more than just a way to keep physically fit; it became a way to live life to the fullest. Last year she decided to begin spreading the magic she discovered by becoming a certified yoga teacher. She received her 200 hour certification through the White Lotus Foundation in Santa Barbara. Her specialities are teaching beginners who are unfamiliar with yoga, teaching candlelight de-compressing yin class, and an energizing Hatha flow class. Yoga is for EVERY BODY and Alexandra would love to help you begin or continue your yogic life journey.

FOLLOW
Tracy Anderson
Fitness and Wellness Entrepreneur and Author
Trainer, wellness guru, and multi-platform fitness coach, Tracy Anderson has transformed the bodies and lives of thousands. Best known for launching the Tracy Anderson Method, she has developed thousands of new routines to ensure that no client of hers ever plateaus. Among her devotees include Gwyneth Paltrow, Jennifer Lopez, and Robert Downey Jr. With five studio locations — including a brand-new studio in New York's East Hampton neighborhood — and more than 160 DVDs (like the wildly popular "Metamorphosis" series), the fitness pioneer continues to spread her philosophy of balance, hard work, and total well-being.
Kim Ruffin Supports
A Home Within
For the last twenty years, A Home Within has been the only national organization dedicated solely to ensuring the emotional well-being of foster children. They provide weekly psychotherapy, free of charge, to current and former foster children, for as long as it takes. No one ages out of A Home Within. They also provide resources to support adults working with or caring for vulnerable children and youth. A Home Within envisions a world in which every foster child has a relationship with at least one consistent, caring adult. Because relationships heal.