Pacific Spaceflight
Think Tank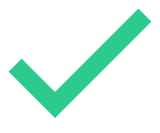 FOLLOW
Pacific Spaceflight is a think-tank focused on next-generation space exploration technologies. The team is focused on designing, building, and testing lighter, cheaper, and simpler space suits and lowering the cost of space access. Other projects and research concern the settlement of Mars, and eventually, exploration beyond our Solar System. They are partnered with Earth and Space Exploration, LLC. to provide training and experiences.
Pacific Spaceflight Supports
Mission Blue
Mission Blue is an initiative of the Sylvia Earle Alliance to ignite public support for the protection of Hope Spots—special places that are vital to the health of the ocean, the blue heart of our planet. We draw inspiration from the vision of our founder, Dr. Sylvia Earle, and are uniting a global coalition of partners to inspire an upwelling of public awareness, access and support for a worldwide network of marine protected areas. From the seamounts of the high seas to the shallow sunlit reefs, Mission Blue seeks to bring about a significant increase in ocean protection from less than 6% today to 30% by the year 2030.