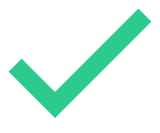 FOLLOW
Jean-Yves Duperret
Pastry Chef
Jean-Yves Duperret has been a pastry chef for over 24 years and widely beloved for his hospitality and personable teaching style. He was one of the very first pioneers to introduce the authentic French bakery to the Bay Area. Chef Jean-Yves is the author of best-selling book La Nouvelle Patisserie: The Art and Science of Making Beautiful Pastries and Desserts and in his culinary travels he has baked for presidents, mayors, and celebrities. He has also toured with William Sonoma.
Jean-Yves Duperret Supports
Tipping Point
Tipping Point screens non-profits rigorously to find, fund and partner with the most promising groups helping low-income people achieve self-sufficiency. 100% of every dollar donated fights poverty. Since 2005, Tipping Point has raised more than $120 million to educate, employ, house and support those in need in the Bay Area, helping 22,000 people get on the path out of poverty in the last year alone.