Jean-Marie Auboine
Chocolatier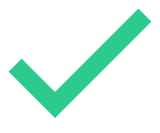 FOLLOW
Executive Pastry Chef Jean-Marie Auboine is beloved for his handcrafted confections from exquisite truffles to decadent caramels. A pastry prodigy, he graduated culinary school at the tender age of 18. Following impressive tenures at restaurants in Monaco and France, Chef Auboine traveled to Mexico City and became the Executive Pastry Chef for an award-winning resort. He then made his way to Las Vegas where he helmed pastries at a luxury casino. Soon after he founded his namesake bean-to-chocolate-bar atelier.
Jean-Marie Auboine Supports
Tipping Point
Tipping Point screens non-profits rigorously to find, fund and partner with the most promising groups helping low-income people achieve self-sufficiency. 100% of every dollar donated fights poverty. Since 2005, Tipping Point has raised more than $120 million to educate, employ, house and support those in need in the Bay Area, helping 22,000 people get on the path out of poverty in the last year alone.