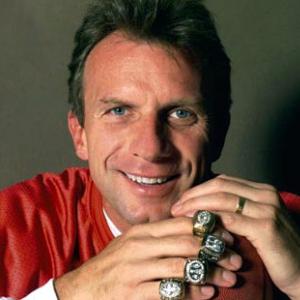 FOLLOW
Joe Montana
Professional Football Player
The gold standard for NFL quarterbacks, the legendary Joe Montana won all four Super Bowls that he played in and helped lead some of the most famous game-winning drives in NFL history. Over 30 years later, "The Catch" from the 1982 NFC Championship Game still resonates as perhaps the NFL's greatest play ever, and was the catalyst for San Francisco's dominant run throughout the 1980s and into the 1990s.
Joe Supports

Tipping Point

FOLLOW
American Ninja Warrior
Reality TV Show
American Ninja Warrior debuted in 2009 and since has rapidly grown in popularity. Contestants attempt to overcome a series of obstacles while competing against the clock in qualifying rounds. As competitors pass through the qualifiers they go on to the national competition to compete for the prize of $1,000,000. In Season 7 two competitors, rock-climbers Isaac Caldiero and Geoff Britten, have completed ] the course and achieved "Total Victory", with Caldiero being the only competitor to win the cash prize of 1,000,000.
American Ninja Warrior Supports

Protect Our Winters + Waterkeeper Alliance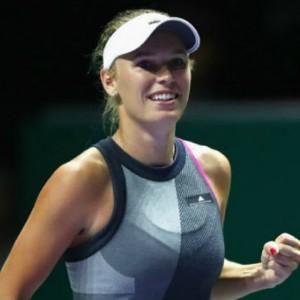 FOLLOW
Caroline Wozniaki
Caroline Wozniacki is one of the most recognizable female athletes in the world. She has been a champion and the world's top ranked player on the court, while also transcending the game off of it with her diverse background and off the court interests, which include fashion, acting, music, and philanthropy.
Caroline Wozniaki Supports

Brownsville Community Culinary Center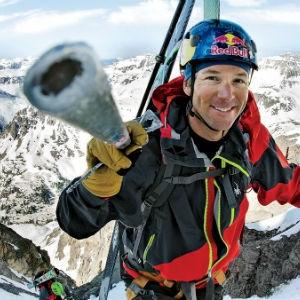 FOLLOW
Chris Davenport
Professional Skier
Chris Davenport is widely regarded as one of the premier big mountain skiers in the world today. An accomplished athlete and mountaineering guide, "Dav" is a two-time extreme skiing world champion and is the first person ever to ski all 54 of Colorado's 14,000-foot peaks in a single year. Davenport was named one of North America's top 25 skiers by Skiing magazine. In 2011, he made one of the only known ski descents of the Lhotse Face on Mt. Everest. In addition to his prolific skiing career, Davenport is a regular TV commentator, lecturer, and author. His most recent book is 50 Classic Ski Descents of North America.
Chris Davenport Supports

Protect Our Winters + Waterkeeper Alliance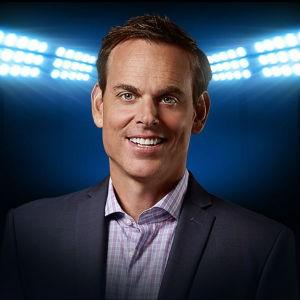 FOLLOW
Colin Cowherd
Sports Radio Talk Show Host
Colin Cowherd is one of the most thought-provoking sports hosts in the country and joined FOX Sports and Premiere Networks in September 2015 as a television, radio and digital personality. His three-hour sports talk program, The Herd With Colin Cowherd, airs simultaneously on FS1 and the FOX Sports Radio Network. In addition to the FS1/FSRN simulcast, Cowherd is a key member of the Fox NFL Kickoff cast. He also contributes to coverage of many of FOX Sports' marquee events.
Colin Cowherd Supports

The American Red Cross - Get Prepared California 2017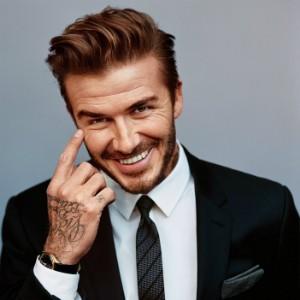 FOLLOW
David Beckham
Professional Soccer Player
Quick and powerful on the field, David Beckham is one of the most acclaimed professional soccer players in the history of the sport.  During his soccer career that spanned over two decades, David has received 19 major awards and accolades and was regularly ranked amongst the highest paid professional soccer players in the industry.  Although David began playing for Manchester United, the world-class athlete has played for some of the best soccer teams across the globe, including LA Galaxy of the United States, Real Madrid of Spain, and Paris Saint-Germain of France.  Despite retiring from professional soccer in 2013, David still remains in the limelight, as he has the third highest social media following in the world among sports stars.   

FOLLOW
Diana Nyad
Diana Nyad is a swimmer, broadcaster, and motivational speaker whose incredible feats of long-distance swimming have set numerous world records and inspired millions. After winning multiple state championships in high school, Diana earned international acclaim in 1975 after swimming around the island of Manhattan in just under eight hours. Four years later she would set another record for swimming nonstop from Bimini to Florida. However, Diana's most celebrated feat occurred in 2013 when she became the first person ever to swim from Cuba to Florida without a shark cage. Diana is also the author of four books including Find a Way: One Wild and Precious Life. Diana has also launched a nationwide walking initiative with her Cuba Swim expedition leader, Bonnie Stoll. EverWalk.com aims to turn America into a nation of walkers.
Diana Nyad Supports

GO Campaign

FOLLOW
Eric Dickerson
Former Professional Football Player
Eric Dickerson, a workhorse runningback, was selected in the first round by the Los Angeles Rams after his All-American collegiate career at Southern Methodist University. He found immediate success in the NFL setting rookie records for most rushing yards gained and most rushing touchdowns. As a rookie in 1983 he earned several honors including All-Pro, Pro Bowl, Player of the Year and Rookie of the Year. He continued his success in his second season with the Rams setting the NFL record for most rushing yards in a single season, a record that still stands today. Dickerson was the fastest player to reach 10,000 career rushing yards in just 91 games. During his 11-year career, Dickerson gained 13,259 yards rushing, ranking him in the top ten of all time. A six-time Pro Bowl selection, Dickerson was All-Pro in 1983, 1984, 1986, 1987 and 1988 and inducted to the Pro Football Hall of Fame in 1999.

FOLLOW
iHeartMedia
Mass Media Corporation
iHeartMedia specializes in radio broadcasting and owns more than 850 full-power AM and FM radio stations in the U.S., making it the nation's largest owner of radio stations. Additionally, the company leases two channels on Sirius XM Satellite Radio, and has expanded its online presence through the iHeartRadio platform.
iHeartMedia Supports

The American National Red Cross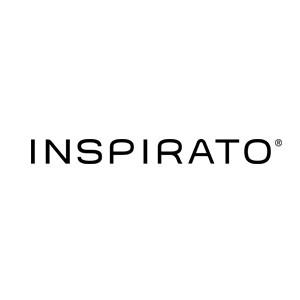 FOLLOW
Inspirato
Luxury Travel Company
Inspirato is a private luxury destination club that includes spacious residences, luxury hotels and resorts, and members-only experiences and benefits. Similar to the way five-star hotels manage and control their guests' on-property experience, Inspirato curates, manages, and controls a collection of private residences for the exclusive enjoyment of our members. Plus, members receive personalized attention from a dedicated team of Member Care Specialists who make sure they are getting the most out of the club, proactively assist with all trip planning and take care of all the details on vacation through an on-site destination concierge.
As an IfOnly member, you are invited to try Inspirato risk-free for up to six months with no commitment. Contact us at inspirato.com/partner or 888.412.1584 to begin enjoying your complimentary membership.
Inspirato Supports

Share Our Strength

FOLLOW
Jeff Gordon
NASCAR Champion/Fox Analyst
Four-time NASCAR Cup Series Champion and three-time Daytona 500 winner, Jeff Gordon has achieved unparalleled success in motorsports. A driving prodigy who begun running laps at five years old, Gordon has since amassed 93 NASCAR Cup Victories, 81 career poles, and a record-setting nine road course victories and twelve restrictor plate victories. After completing his final NASCAR season as a driver in 2015, Gordon joined the FOX Sports team as an analyst. In 2017, Gordon became a champion of the prestigious Rolex 24 Hours of Daytona race as a co-driver with Wayne Taylor Racing. Gordon has rounded out his driving career as a partner at Hendrick Motorsports and passionate winemaker who has been making small-lot wines in Napa and Sonoma counties since 2004. He is also a philanthropist who has given nearly $19 million through Jeff Gordon Children's Foundation, which focuses on pediatric cancer research.
Jeff Gordon Supports

Jeff Gordon Children's Foundation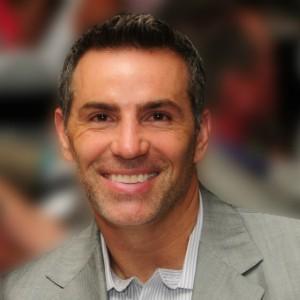 FOLLOW
Kurt Warner
From undrafted rookie to Super Bowl MVP, Kurt Warner's rags-to-riches story is the stuff of NFL legend. The four-time Pro Bowl selection, Super Bowl XXXIV champion, and winner of the 2008 Walter Payton NFL Man of the Year Award spent 12 years defying the odds. Warner's unforgettable 1999 season with the St. Louis Rams saw him throw for an incredible 4,353 yards and 41 touchdown passes, earning his team the nickname "The Greatest Show on Turf." After retiring in 2010, Warner has remained active both within the football community and out. He is the founder of the First Things First Foundation, which is dedicated to impacting lives of children and families by promoting Christian values. In 2017, Warner was elected to the Pro Football Hall of Fame.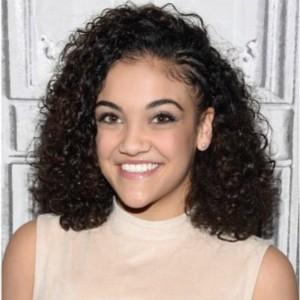 FOLLOW
Laurie Hernandez
Olympic gymnast
Laurie Hernandez is a gold medal Olympic gymnast, best-selling author, and television star. The New Jersey-born athlete began her career on the winner's podium at a very early age. She was just 13 when she joined the U.S. Junior National Team, earning a silver medal in the all-around competition at the 2013 National Championships. At the 2016 Summer Olympics in Rio, Laurie helped lead the U.S. Women's Team to a historic gold medal win in the team all-around event. Laurie would score another crown later that year by winning season 23 of "Dancing with the Stars" with partner Val Chmerkovskiy. This January, Laurie published her incredible story in the best-selling book I Got This: To Gold and Beyond.
Laurie Hernandez Supports

The American Red Cross - Get Prepared California 2017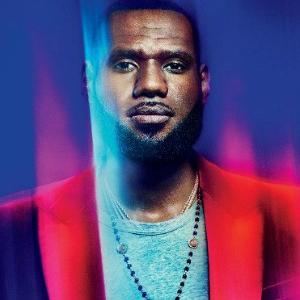 FOLLOW
LeBron James
Professional Basketball Player
The undisputed king of the NBA, Lebron James commands a level of respect (both on the court and off) not seen since Michael Jordan. And with good reason. An unstoppable scorer, defender and competitor, "King James" has won three NBA championships, four NBA Most Valuable Player Awards, 13 NBA All-Star selections, and numerous other awards and records. After winning back-to-back titles with the Miami Heat, Lebron returned to his home team the Cleveland Cavaliers in 2014, eventually giving the city its first pro sports championship in over 50 years. But Lebron is more than just a basketball player; he is a global brand icon and arguably the most recognizable athlete in the world. In 2004 he established the LeBron James Family Foundation, which seeks to help out children and single-parent families in need.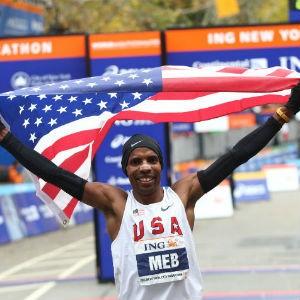 FOLLOW
Meb Keflezighi
Long Distance Runner
Don't look now, but Meb Keflezighi has already passed the competition. And he's been doing it for the last 20 years. The Eritrean-born American athlete is one of the most accomplished stars in running history: 23 National Championships, three US Cross Country titles, 2004 Olympic silver medalist in the marathon, 2009 New York City marathon winner, 2014 Boston marathon winner — the list goes on. Meb's journey from humble beginnings in East Africa has led him to become an accomplished speaker, businessman, humanitarian, and mentor. This November, Meb's professional racing career will come to an end when he competes in the NYC Marathon for the final time.
Meb Keflezighi Supports

The MEB Foundation
Joe Montana Supports
Tipping Point
Tipping Point screens non-profits rigorously to find, fund and partner with the most promising groups helping low-income people achieve self-sufficiency. 100% of every dollar donated fights poverty. Since 2005, Tipping Point has raised more than $120 million to educate, employ, house and support those in need in the Bay Area, helping 22,000 people get on the path out of poverty in the last year alone.