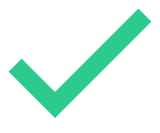 FOLLOW
Forest Whitaker
Actor, Activist
An actor of both emotional power and range, Forest Whitaker is widely regarded for his uniquely intelligent character studies. He made his film debut alongside Sean Penn in the classic teen comedy "Fast Times at Ridgemont High" before going on to star in several '80s hits including "Platoon," "Good Morning, Vietnam," and the Charlie Parker biopic "Bird." In 2006 Forest earned widespread critical acclaim in "The Last King of Scotland." His haunting performance as Ugandan dictator Idi Amin would earn him numerous awards, including the Oscar for Best Actor. In 2011 Forest was named a UNESCO Special Envoy for Peace.
Forest Whitaker Supports
Whitaker Peace & Development Initiative
The Whitaker Peace & Development Initiative (WPDI) is a non-governmental organization with an international scope and reach, founded by social activist and UNESCO Special Envoy for Peace, Forest Whitaker in 2012. WPDI develops an array of peace-building programs, initiatives and campaigns to foster peace and reconciliation in disadvantaged and fragile communities in the different regions of the world, including Africa, Latin America and the United States. WPDI seeks to bring young men and women together and to empower them to become peace leaders and agents of positive transformations in their countries and communities. We believe that young people, so often recruited to perpetuate destructive cycles of violence, have the passion and creativity to lead their communities down a different path, one of peace and sustainable development.