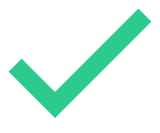 FOLLOW
Imagine Dragons
Rock Band
Las Vegas-based rockers Imagine Dragons signed with Interscope Records in 2011 and quickly became one of music's biggest acts. The 2012 single, "It's Time," was certified double platinum and was the lead single on the band's platinum-selling debut album, Night Vision. The band broke out in 2013 with "Radioactive," a single that has sold over six million copies and has become a Top 10 song in a dozen countries.
Imagine Dragons Supports
The American Red Cross Get Prepared California 2018
The American Red Cross is a nonprofit, humanitarian organization that prevents and alleviates human suffering in the face of emergencies by mobilizing the power of volunteers and the generosity of donors. April 1 marks the opening of the annual California auction to support the American Red Cross. Created in 2012 to help promote earthquake preparedness, the auction is managed by iHeartMedia, Inc. and is sponsored by the California Earthquake Authority. Dozens of partners have donated valuable auction items. iHeartMedia, Inc. is at the forefront of creating the auction, promoting earthquake preparedness, and working with great community partners to support the American Red Cross.
USO of Metropolitan Washington and Baltimore
USO-Metro is a nonprofit 501c(3) organization chartered by Congress and dedicated to serving those who serve and their families in Washington, D.C., Maryland and Northern Virginia. It is through the generous financial support of individuals and organizations in the local community that USO-Metro is able to fulfill its mission. With the help of thousands of devoted volunteers, USO-Metro provides programs and services for active duty-troops and their families at area military hospitals, five USO centers, four USO airport lounges and a Mobile USO. Signature programs and services include holiday programs like Turkeys for Troops and Project USO Elf, career transition programs, and caring for our wounded, ill and injured troops and their caregivers.