FOLLOW
Danna Lewis
Success Coach | Radio Show Host | Best-Selling Author | Consultant | Energy Healer
Danna Lewis is an inspirational speaker, best-selling author, consultant, energy healer, and success coach. She has more than 20 years of business experience, trainings, and certifications in consciousness and empowerment coaching. Business highlights include building high-performance work teams of happy, empowered employees on Wall Street; managing $400 million bank accounts for the world's largest financial institution; creating multi-million dollar revenue streams in zero-sum revenue operation departments; and directing brand management and social media architecture for a luxury exercise franchise, which tripled in size during her tenure. She is trained in the Access Consciousness® and Joy of Business® modalities.

FOLLOW
Adora Svitak
Writer, Speaker, Advocate
By the time she was 12 years old, Adora Svitak had already accomplished more than most adults. The activist, author, feminist, and youth advocate is a prolific writer and has delivered speeches in front of audiences of hundreds, most notably at her acclaimed TED Talk "What Adults Can Learn From Kids." In 2009, she was featured in the Channel 4 documentary "The World's Cleverest Child and Me." Now 17, Adora continues to speak at conferences around the world, educating audiences within the non-profit, corporate, and public service sectors on issues impacting the world's youth.

FOLLOW
Check-6
Harnessing years of experience in both military and commercial enterprises, Check-6 is a leader in providing companies with the tools they need to remain safe, efficient, and successful. Founded in 2007 by a retired naval aviator Brian Brurud, Check-6 offers a suite of products and services that improve leadership and ensure procedural discipline and compliance, all but eliminating human error to ensure the highest possible standards of security and productivity. Check-6's clients include several Fortune 500 companies within the mining, manufacturing, oil and gas, and maritime industries including NASA, BP, Chevron, and ExxonMobil.

FOLLOW
Edmund Moy
Former Director of the United States Mint
Edmund Moy is a leading authority on gold and precious metals, digital currency, and bitcoin. He served a five-year term as the 38th Director of the United States Mint from 2006 to 2011, working under both Secretaries of the Treasury Henry Paulson and Timothy Geithner. Edmund also has an impressive career in the private sector as the chief strategist for Morgan Gold and officer and director of L&L Energy, Inc. In 2013, Edmund delighted coin enthusiasts with a book tracing the history of the U.S. bullion coin program titled American Gold and Platinum Eagles: A Guide to the U.S. Bullion Coin Program.

FOLLOW
John Mercanti
Chief Engraver of the United States Mint, Illustrator
One of only twelve Chief Engravers in the history of the United States Mint, John Mercanti is lauded as one of today's top illustrators and sculptors. During his time in office, he produced more coin and medal designs than any other in history with over 100 unique designs to his name including the quarters for the states of Arkansas, Iowa, North Carolina, Pennsylvania, and West Virginia. He also wrote a well received book on the history of U.S. coins: American Silver Eagles: A Guide to the U.S. Bullion Coin Program. Now retired, he is designing a new coin series for Australia.

FOLLOW
Johnathan "Fatal1ty" Wendel
Video Game designer
Johnathan Wendel, known to gamers as Fatal1ty, entered the world of professional gaming in 1999 and has gone on to become the most decorated in history. "Fatal1ty" is a force to be reckoned with as the holder of twelve major championships winning titles in five different games including Doom 3, Alien vs. Predator 2, Unreal Tournament 2003, Quake III and Painkiller. In 2007, while e-Sports were still in their infancy, "Fatal1ty" was awarded the first ever Lifetime Achievement Award for his dedication to the sport. In 2010, he became the first gamer to be inducted in the International Video Gaming Hall of Fame.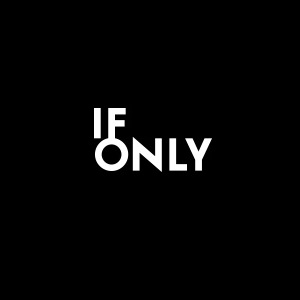 FOLLOW
Republican National Debate

FOLLOW
RFK Human Rights Events
Led by human rights activist and lawyer Kerry Kennedy, Robert F. Kennedy Human Rights has advocated for a more just and peaceful world since 1968. We work alongside local activists to ensure lasting positive change in governments and corporations. Our team includes leading attorneys, advocates, entrepreneurs and writers united by a commitment to social justice.
Whether in the United States or abroad, our programs have pursued strategic litigation on key human rights issues, educated millions of students in human rights advocacy and fostered a social good approach to business and investment.

FOLLOW
Steve Cash
Athlete
Steve Cash is a para-athlete who has proudly represented the U.S. in ice hockey competitions around the world. As a child, he survived cancer, though at the cost of losing his foot, which was amputated when he was three years old. Despite this potentially career derailing setback, Cash went on to become a fierce competitor and exceptional goalie, earning accolades on and off the ice. Cash is an active speaker on motivational topics, dealing with disability and triumph. His incredible story has inspired millions.

FOLLOW
Donna Karan
Fashion Designer
After co-designing Anne Klein for ten years, Donna Karan launched her own line in 1985. Based on a foundation of "Seven Easy Pieces," her name became synonymous with the New York look and created a trend-setting, all-black palette for ready-to-wear. The Donna Karan brand grew to include menswear, children's apparel, beauty, home, and accessories, and has enjoyed extreme commercial success. The Donna Karan International company includes her secondary label, DKNY. Karan won the Coty American Fashion Critics' Award in 1977 and 1982, and was inducted into the Coty Hall Of Fame in 1984. The Council of Fashion Designers of America (CFDA) named her Menswear Designer of the Year in 1992 and Womenswear Designer of the Year in 1990 and 1996. In 2004, she was presented with the CFDA Lifetime Achievement Award. Karan's philanthropic work includes the Urban Zen initiative.
Danna Lewis Supports
First Book
Literacy is one of the best predictors of a child's future success, but in some of the lowest-income neighborhoods in the country there is only one book available for every 300 children. First Book is a nonprofit social enterprise dedicated to providing new books to children in need. They have distributed more than 135 million books and educational resources to programs and schools serving children from low-income families throughout the United States and Canada, and are now proud to deliver more than 35,000 new books on average per day. By making new, high-quality books available on an ongoing basis, First Book is transforming the lives of children in need and elevating their quality of education.