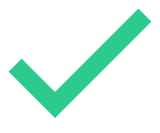 FOLLOW
Bergino Baseball Clubhouse
A Love Letter to Baseball in a Greenwich Village NYC Landmark Building
After six years in the world of politics, followed by 15 years as a sports agent, founder Jay Goldberg's entrepreneurial vision and passion led him home — to baseball — and the founding of Bergino in the spring of 2001. Jay opened the Bergino Baseball Clubhouse in the summer of 2010.
Bergino Baseball Clubhouse Supports
First Book
Literacy is one of the best predictors of a child's future success, but in some of the lowest-income neighborhoods in the country there is only one book available for every 300 children. First Book is a nonprofit social enterprise dedicated to providing new books to children in need. They have distributed more than 135 million books and educational resources to programs and schools serving children from low-income families throughout the United States and Canada, and are now proud to deliver more than 35,000 new books on average per day. By making new, high-quality books available on an ongoing basis, First Book is transforming the lives of children in need and elevating their quality of education.