Garden for the Environment
Garden Education Non-profit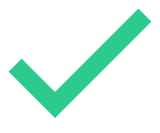 FOLLOW
Garden for the Environment is a half acre education and demonstration garden in the Inner Sunset neighborhood of San Francisco. Their mission since 1990 has been to teach sustainable gardening practices to youth and adults.
Garden for the Environment Supports
Meals on Wheels of America
Across America, many seniors struggle with hunger, isolation, and loss of independence, often feeling like they have no choice but to join a nursing home. Meals on Wheels provides a solution in the form of a nutritious meal, friendly visit, and safety check, allowing seniors to retain their independence while leading happier, longer lives. Through its network of more than 5,000 independently-run local programs and two million volunteers, Meals on Wheels of America has grown into one of the largest and most effective social movements in the country, currently helping nearly 2.4 million seniors annually in virtually every community. While the diversity of each program's services and operations may vary based on the needs and resources of their communities, they are all committed to supporting their senior neighbors to live healthier and more nourished lives in their own homes.