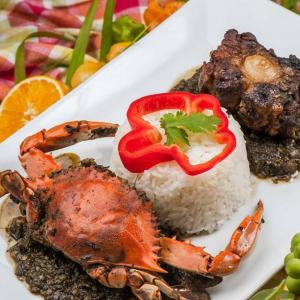 FOLLOW
Delices Creoles
Caterer, Chef
"Food is symbolic of love when words are inadequate." —Alan D. WolfeltThis a Haitian family excited and honored to share their culture with the community. They want to use their food as a channel to help rekindle love in NYC because they believe great food fosters great love. Haitian Cuisine has been influenced by French, Amerindian, African and the Spanish culture all seamlessly blending in some of the world's best recipes. Chef Denasty has been in the business of dazzling the most sophisticated palates with authentic Haitian food for over 20 years. Her "pain mais," a corn bread pudding, has been saluted in the New York Times.
Delices Creoles Supports

Meals on Wheels of America

FOLLOW
Charlie Palmer
Chef
Chef Charlie Palmer has perfected the concept of "Progressive American Cuisine" at his slew of lauded restaurants, including the three-star flagship Aureole in New York City. Influenced by classical French technique, Chef Charlie combines bold flavors and farm-fresh, regional American ingredients to create unexpected and inventive dishes. A frequent guest on NBC's The Today Show, the James Beard Award winner has also written a number of popular cookbooks, including his most recent, Charlie Palmer's American Fare.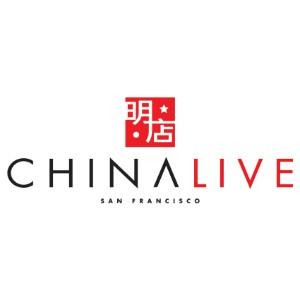 FOLLOW
China Live
Restaurant
China Live is an interactive culinary and cultural destination created by lauded chef George Chen in the heart of San Francisco's Chinatown, offering an in-depth exploration of Greater Chinese gastronomy. The culinary hub's mission is to demystify Chinese ingredients and recipes while educating guests on the rich history and influence of China's culinary legacy. China Live's Broadway Street presence includes the Oolong Café, Market Restaurant & Bar, Retail Marketplace, and the fine dining Eight Tables by George Chen, making it a must-visit San Francisco Bay Area culinary destination.
China Live Supports

Chinatown Community Development Center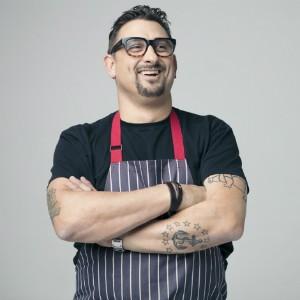 FOLLOW
Chris Cosentino
Chef
Chef Chris Cosentino is the meat-loving mind behind Cocksomb, the celebrated San Francisco restaurant that pays homage to the Bay Area's culinary bounty and heritage. His early culinary career saw him in the kitchen of some of the world's most prestigious restaurants, including Chez Panisse and Rubicon. Chef Chris is also a beloved reality T.V. personality and cookbook author; he's hosted his own show on Food Network, competed on The Next Iron Chef, and won Season 4 of Bravo's Top Chef Masters.
Chris Cosentino Supports

Chefs Cycle Share Our Strength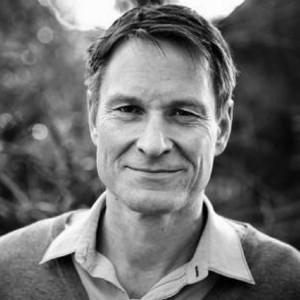 FOLLOW
Claus Meyer
Claus Meyer is the initiator of the New Nordic Cuisine movement and co-founder of the Nordic Food Lab and the now legendary noma. Meyer has hosted several Danish and international cooking shows and written numerous cookbooks.  Believing in food as a driver for social change, Meyer established the Melting Pot Foundation in 2010, which initiated a cooking school project in Danish state prisons, a cooking school in La Paz, Bolivia, which provides culinary education to impoverished Bolivians and serves as a fine dining restaurant, GUSTU. Meyer's newest social project is the Brownsville Community Culinary Center, is a culinary school, cafeteria, bakery, and community center.  In 2016 he also opened Agern and the Great Northern Food Hall in Grand Central Terminal, bringing the culinary concepts, flavors, and ideas rooted in the history and landscapes of Nordic countries to New York.
Claus Meyer Supports

Brownsville Community Culinary Center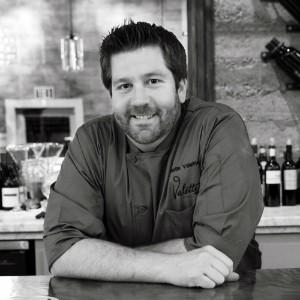 FOLLOW
Dustin Valette
Chef
Dustin Valette is the acclaimed chef of Valette, the Healdsburg restaurant he co-owns with his brother, Aaron Garzini. A graduate of the Culinary Institute of America, Chef Dustin envisioned a restaurant that served high quality yet honest food while providing a canvas for Sonoma County farmers, winemakers, and artisans to showcase their crafts. Since its opening in 2015, Valette has been featured in Forbes, Food + Wine, Wine Spectator, Harper's Bazaar, and the San Francisco Chronicle, among others, and was recently proclaimed a "Top 100 Wine Restaurant in the United States" by Wine Enthusiast.
Dustin Valette Supports

The Green Dog Rescue Project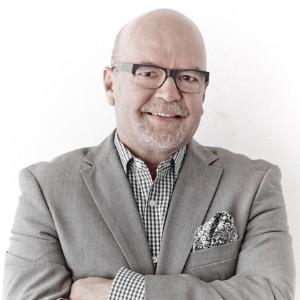 FOLLOW
Eugenio Jardim
Sommelier
A native of Brazil, Eugenio Jardim can trace his first memories of wine back to the leisurely Sunday brunches shared with his father, who would serve the slightly chilled Chianti "in fiasco" to offset the tropical heat. Eugenio pursued his wine dreams in San Francisco, where he worked alongside some of the biggest names in wine, including Debbie Zachareas, and helmed wine programs at restaurants like Jardinière and Bar Jules. The sommelier has been a featured guest and speaker at wine events around the world and has been featured as a wine expert in numerous publications and television programs.
Eugenio Jardim Supports

The Nika Project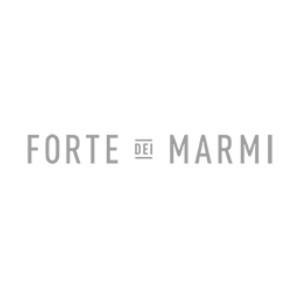 FOLLOW
Forte Dei Marmi
Restaurant
Situated in an intimate 1938 Mediterranean revival building, Forte Dei Marmi has been meticulously restored and transformed into an atmosphere of sublime sophistication, with a focus on authenticity of materials and depth of detail.The contemporary aesthetic conjures up the allure of Italian beach culture — with particular inspiration drawn from the Forte Dei Marmi seaside resort in northern Tuscany's Lucca province. Forte Dei Marmi provides a sensorial epicurean experience with its stunning yet simple cuisine. With a focus on fresh and delicious ingredients, the award-winning restaurant surpasses other Italian eateries by featuring unrivaled re-imagined dishes not found elsewhere.
Forte Dei Marmi Supports

The American National Red Cross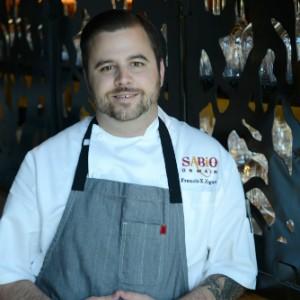 FOLLOW
Francis Hogan
Chef
Francis Hogan brings more than 20 years of culinary experience to his position as the inventive executive chef of Pleasanton tapas destination Sabio On Main. His culinary career has included stints at renowned restaurants in his hometown of Philadelphia, Seattle, San Francisco, and now Pleasanton. The well-rounded chef is also a certified member of the butcher's guild, cheese specialist, and sommelier. His food draws inspiration from seasonal ingredients and the bounty of farm-fresh provisions in the San Francisco Bay Area.
Francis Hogan Supports

The James Beard Foundation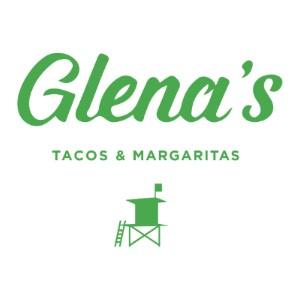 FOLLOW
Glena's
Restaurant
One of the hottest new restaurants to hit San Francisco's sizzling dining scene, Glena's Tacos & Margaritas has quickly become the go-to spot for the zestiest bites in town. Helmed by chef Michael Gaines, who's worked in the kitchens of popular Bay area restaurants like Kin Khao and Manresa, Glena's boasts bright salsas and tangy margaritas in a cozy, welcoming setting. The casual restaurant has been featured in the San Francisco Chronicle, SF Weekly, and Eater SF.
Glena's Supports

La Cocina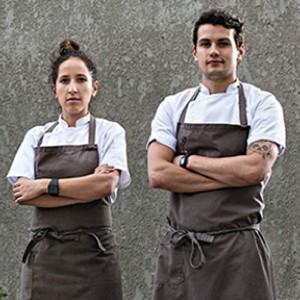 FOLLOW
Gustu
The Gustu restaurant was established in April 2013, with the aim of becoming a showcase for the great productive, cultural and biodiverse potential of Bolivia. They work exclusively with Bolivian products, seeking revaluation and recognition of local products and the work of the producers that make them possible. We seek to understand Bolivia from its dry and cold Andean landscapes, passing through the cool and warm vegetation of its valleys, to its wetlands and its rich Amazonian rivers, but never forgetting its people. Our goal is to propose to our guests a culinary offer that promotes the development of a more precise perception of local products and flavors.
Gustu Supports

Brownsville Community Culinary Center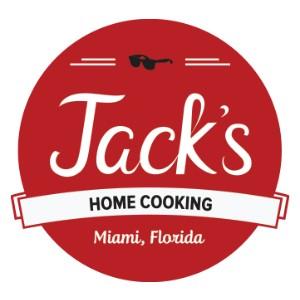 FOLLOW
Jack's Miami
Restaurant
At Jack's Home Cooking, we know the importance of a mealtime experience and we know how to make it special. The food is not fancy, but it will be tasty. And if you're not hungry, grab a seat and join us at the bar. Our bartenders are always looking to make new friends. And rumor has it, they can make a pretty mean cocktail. We are right where we belong. This is our home. Join us. You are part of our family.
Jack's Miami Supports

Meals on Wheels of America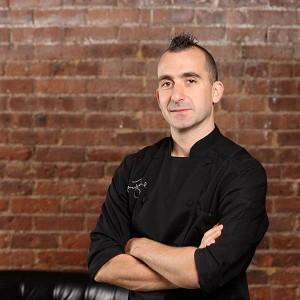 FOLLOW
Marc Forgione
Chef
Chef Marc Forgione has been developing his skills in the kitchen since he was 16 years old, first working in his father's restaurant and then with notable chefs Kazuto Matsusaka, Patricia Yeo, Michel Guerard and Laurent Tourondel. Chef Marc opened his eponymous restaurant in TriBeCa in 2008, where he showcases his innovative yet approachable New American cuisine using seasonal, local ingredients. In 2010, he earned his first Michelin star at just 30 years old, making him the youngest chef/owner in NYC to receive that honor. That same year, he won the Next Iron Chef competition on Food Network.
Marc Forgione Supports

Project Heal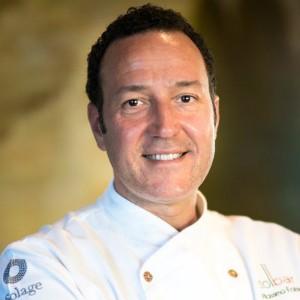 FOLLOW
Massimo Falsini
Chef
Chef Massimo Falsini is the award-winning executive chef at the Michelin-starred Solbar at Solage,  an Auberge Resort in Napa Valley. A native of Italy, Chef Massimo has spent over 25 years in some of the finest kitchens around the world and earned a Michelin star when he helmed Harry's Bar in Rome. Today at Solbar, he imbues the flavors of his Italian childhood with the exceptional local produce that Northern California is known for.
Massimo Falsini Supports

San Francisco-Marin Food Bank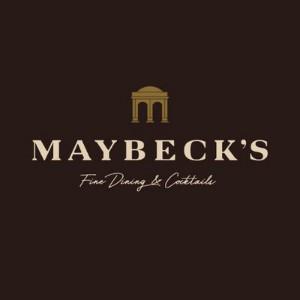 FOLLOW
Maybeck's
Restaurant
Just blocks from the Bay, Maybeck's is a San Francisco neighborhood favorite serving up new American cuisine in a cozy, playful atmosphere. Influenced by Italian flavors, the Marina restaurant is known for its generous cocktails, house-made gelato, and hand-made pastas. Co-owned by chefs Erik Lowe and Aaron Toensing, Maybeck's delights its diners with innovative takes on American standards, full of flavorful, seasonal, and local ingredients. Maybeck's also features Chef de Cuisine, Blake Askew, who seamlessly combines his knowledge of French techniques with his love of classic American comfort food, and pastry chef, Jennette Taylor, who skillfully runs their acclaimed pasta, pastry, and seasonal bar programs. 
July2017CookingClass
1:38
Americans Try Haitian Food For The First Time
3:55
Delices Creoles Supports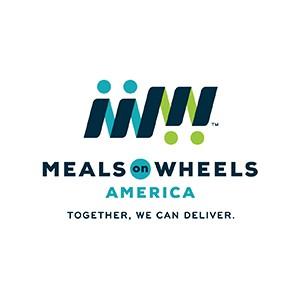 Meals on Wheels of America
Across America, many seniors struggle with hunger, isolation, and loss of independence, often feeling like they have no choice but to join a nursing home. Meals on Wheels provides a solution in the form of a nutritious meal, friendly visit, and safety check, allowing seniors to retain their independence while leading happier, longer lives. Through its network of more than 5,000 independently-run local programs and two million volunteers, Meals on Wheels of America has grown into one of the largest and most effective social movements in the country, currently helping nearly 2.4 million seniors annually in virtually every community. While the diversity of each program's services and operations may vary based on the needs and resources of their communities, they are all committed to supporting their senior neighbors to live healthier and more nourished lives in their own homes.