Laura Grier
Adventurer & Professional Photographer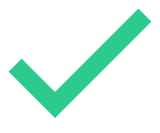 FOLLOW
With a dual degree in both photojournalism and art photography from Syracuse University, Laura Grier combines her love of travel, adventure, and art into a unique vibrant style that has made her a renowned International photographer. Her photography has taken her to six continents. Over the course of her career, she has contributed to acclaimed travel magazines, including National Geographic, been published in over 25 different magazines, and has won several photo contests. Laura is currently based in Los Angeles and is the owner and operator of photography studio, Beautiful Day Photography.
Laura Grier Supports
Girl2B
On a trip to India in 2008, Girl2B founders Alfonso and Christine Paradinas witnessed the raw hardships of young girls living in Kolkata, in poverty and without access to education. They were inspired to form the Girl2B Foundation, which works to give every young girl a chance to reach her full potential, freeing her from an unfair cycle of poverty, and making her an agent of change. Girl2B partners with local foundations to provide a safe and stimulating place for girls to learn, live, and grow. Educational resources, career guidance, medical attention, and psychological support guarantee each girl has everything she needs to be empowered and ultimately succeed.
Australian Childhood Foundation
Childhood abuse and neglect have a devastating impact on the lives of children, and the trauma that results from their experiences can continue to negatively impact their lives long after the abuse itself has stopped. The Australian Childhood Foundation's mission is to safeguard children from abuse, help those already affected heal, and be relentless in advocating for their needs. They do so with the help of specialized trauma teams, which use a range of different approaches including art, play, and creative therapies to give children back the sense of joy, laughter, and discovery that are a necessary part of childhood. With the help of patrons like Chris and Liam Hemsworth, the ACF hopes to move towards a world where all children are safe from the trauma of abuse, violence, and neglect.