Li-Lac Chocolates
Chocolate Factory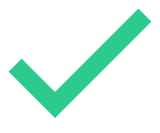 FOLLOW
Li-Lac Chocolates is Manhattan's oldest chocolate house, making old-world artisan chocolate in small batches producing exceptional quality and superior taste. The factory uses original recipes, time-honored techniques, and quality ingredients. Their selection of fresh chocolate, more than 140 items, is one of the largest selections of fresh gourmet chocolate in America. Every delicious item is made by hand, locally in New York City.
Li-Lac Chocolates Supports
Tipping Point
Tipping Point screens non-profits rigorously to find, fund and partner with the most promising groups helping low-income people achieve self-sufficiency. 100% of every dollar donated fights poverty. Since 2005, Tipping Point has raised more than $120 million to educate, employ, house and support those in need in the Bay Area, helping 22,000 people get on the path out of poverty in the last year alone.