Roses Et Pivoines
Floral design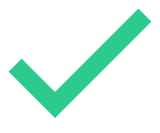 FOLLOW
Edward Soledad founded Roses Et Pivoines in 2010. With formal training in fashion design and marketing, he took his design approach into floral design. Now as Creative Director of Roses Et Pivoines he designs and creates unique environments and is the go to florist for creative and forward designs. Playing with silhouettes, shape, texture and color he tries to create rhythm and movement in his work with Roses Et Pivoines.
Roses Et Pivoines Supports
Keep a Child Alive
Keep a Child Alive (KCA) was founded in 2003 by AIDS activist Leigh Blake and Grammy Award-winner Alicia Keys, as an emergency push to get life-saving HIV medications to African children and families, who otherwise would not have had access to treatment. KCA's work has since grown to include the critical components necessary for successful, life-long HIV treatment: comprehensive, holistic care that supports the complete health of children and their families, ensuring their physical, mental and social well-being. KCA provides financial and programmatic support to 7 innovative, grassroots programs in Kenya, Rwanda, South Africa, Uganda and India, reaching over 82,000 people annually. With the help of its supporters, KCA continues to use its voice to raise awareness, mobilize people to take action, and rally resources in the global response to HIV.