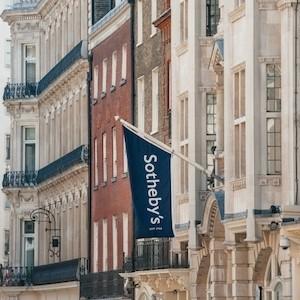 FOLLOW
Sotheby's
Art Auction House
Sotheby's is the site of hundreds of high-profile auctions each year from eagerly anticipated sales of Impressionist and modern art, contemporary art and extraordinary jewelry to those of rare historical objects such as the Magna Carta and the Emancipation Proclamation. Sotheby's offers comprehensive services for clients worldwide. They provide estimates and insurance valuations for all collecting categories and can also advise on shipping, buying, and selling with Sotheby's.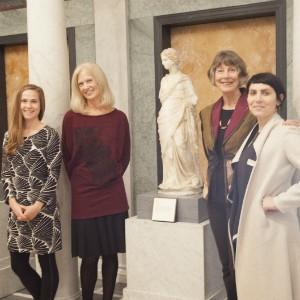 FOLLOW
Art Muse Los Angeles
Art Muse Los Angeles is a community of art historians, artists and educators who offer small groups private art tours – in museums, galleries, artist studios and private collections – throughout the LA region.
We are dedicated, enthusiastic scholars who enjoy sharing our knowledge of art with audiences of all levels of expertise, from the novice to connoisseurs and collectors. Our tours draw on current research and a range of approaches to inspire curiosity, encourage close looking and invite dialogue. In an increasingly virtual world, we promise an authentic real-world encounter with works of art. 
Art Muse Los Angeles Supports

Venice Arts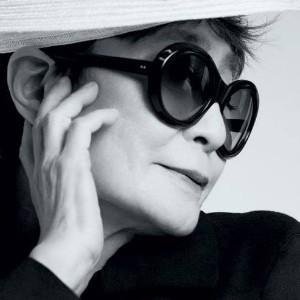 FOLLOW
Yoko Ono
Artist, Singer-songwriter, & Activist
Yoko Ono is a multimedia artist, singer-songwriter, and activist who is best known for being the second-wife and widow of John Lennon from the legendary band, The Beatles. As a performer, Yoko has produced more than 10 albums throughout her music career, including "Double Fantasy" and "Milk and Honey," which were both recorded with her husband, John Lennon. Yoko has also made a name for herself in the film industry as a director of short films, including "Up Your Legs Forever," "Two Virgins," and "Onochord." In 2017, Yoko's iconic artwork can be seen in exhibits across the United States and in countries across the world, like Germany, Italy, and South Korea.
Yoko Ono Supports

ACLU of Southern California

FOLLOW
The Philip Johnson Glass House
Modern architecture, world-class art, and a pastoral landscape criss-crossed by 18th century stone walls come together seamlessly at the Philip Johnson Glass House in the bucolic town of New Canaan, CT, about one hour northeast of New York City. Built between 1949 and 1995 by renowned architect Philip Johnson, the estate is now owned by the National Trust for Historic Preservation and welcomes about 13,000 visitors from around the globe each year.
The Glass House Supports

The Glass House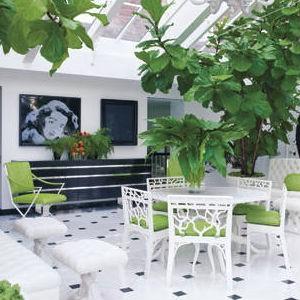 FOLLOW
The Traina Collection
Our founder, Trevor Traina is a technology entrepreneur and philanthropist. He has founded or co-founded five successful technology startups and sits on six non profit boards. At IfOnly, Trevor combines his business acumen with his passion for philanthropy by connecting consumers to the world's top talents for commerce and experiences, who then donate a portion of the profits to the charity of their choice. In addition to his entrepreneurial success, Trevor is also a well-known art collector. His impressive photography collection was highlighted in a 2012 exhibit at the de Young Museum.
The Traina Collection Supports

Tipping Point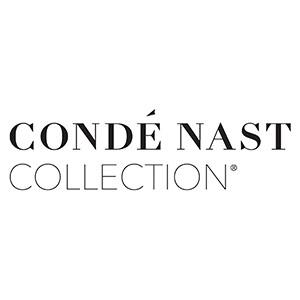 FOLLOW
Condé Nast Collection
The Condé Nast archive, containing more than 8 million photographs and illustrations from Vogue, Vanity Fair, The New Yorker and more, includes some of the most iconic images ever seen in print produced by photography pioneers (think: Edward Steichen, Horst P. Horst, and Cecil Beaton). The collection is a visual time capsule of the 20th century. In collaboration with the Condé Nast Collection, you can now experience the marvel firsthand.
Condé Nast Collection Supports

Girls Inc.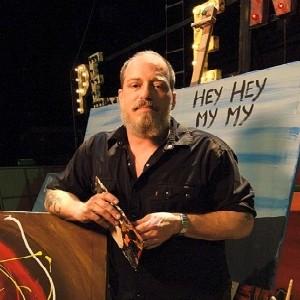 FOLLOW
Eric Johnson
Artist
Eric Johnson is an artist of large-scale paintings, who realized his talent while working as a tour manager for Neil Young. The iconic musician encouraged him to pursue his calling, which resulted in a collection of paintings completed during the Heart of Gold and CSNY Freedom of Speech tours. Most recently, Eric has been consulting for the Showtime series "Roadies" from "Almost Famous" director Cameron Crowe.
Eric Johnson Supports

Bridge School Foundation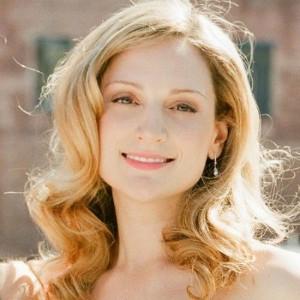 FOLLOW
M. Anderson
Artist
M. Anderson is a San Francisco Bay Area artist, who works in a variety of mediums, including oil, acrylic, watercolor, ink, charcoal, and resin. In addition to being a figurative painter, she is a helicopter pilot and avid mountaineer. Recently, she was invited to be the portraitist for the 30th annual Bridge School benefit concert at Shoreline Amphitheater in Mountain View, California. M. Anderson created nine unique works, one for each act that participated. The paintings bear special significance, marking the 30th anniversary of the concert series, and is the first of its kind since the concert's inception.
M. Anderson Supports

Bridge School Foundation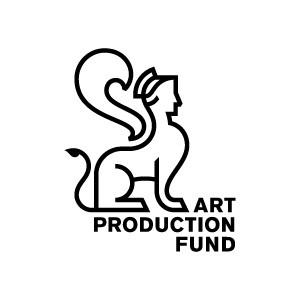 FOLLOW
Art Production Fund
Art Production Fund (APF) is a 501(c)(3) nonprofit organization dedicated to commissioning and producing ambitious public art projects, reaching new audiences and expanding awareness through contemporary art. Recent projects include: After Hours: Murals on The Bowery, NYC, 2011; David Brooks, Desert Rooftops, NYC, 2011; Josephine Meckseper, Manhattan Oil Project, NYC, 2012; Kiki Smith, Chorus, NYC, 2012; Yoko Ono, Imagine Peace Times Square, NYC, 2012; Yvette Mattern, Global Rainbow After The Storm, NYC, 2012; Ryan McGinley, Taxi TV, NYC, 2013; Tony Smith, One-Two-Three, NYC, 2013; Tracey Emin, Roman Standard, NYC 2013; Pop Up 1: Montauk, NY, 2013; ThreeASFOUR, MER KA BA, NYC, 2013; Marco Brambilla, Anthropocene, NYC, 2013; Vanessa Beecroft, VB73, NYC, 2014; Deborah Kass, The Street, MA, 2014; Jessica Craig-Martin, Hyde Park Village, FL, 2014; FriendsWithYou, Light Cave, NYC, 2014; Hanna Liden, Everything, NYC, 2015; Gerard & Kelly, Modern Living, Los Angeles, 2016; Co-Founders: Yvonne Force Villareal & Doreen Remen; Executive Director: Casey Fremont. www.artproductionfund.org
APF Supports

Art Production Fund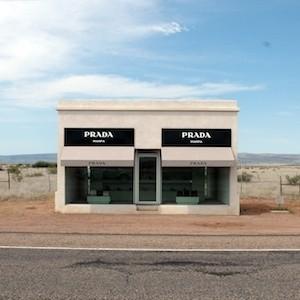 FOLLOW
Marfa
In the high desert of West Texas lies the small town of Marfa, an art mecca for contemporary artists and artisans. In 1971 minimalist artist David Judd purchased a large former army base in the city and filled it with large-scale art, light installations, and his signature mill aluminum boxes. Envisioning an "anti-museum" in which artists' work would be on permanent display so viewers could gain a deeper understanding of the collection, Marfa quickly began to draw artists of all origins from around the world. Today, Marfa has become a chic art world destination, eliciting the same reverence that people have for Art Basel in Miami and Documenta in Germany.
Marfa Supports

Art Production Fund

FOLLOW
Yvonne Force Villareal
Yvonne Force Villareal is the co-founder of Art Production Fund, a non-profit that is dedicated to expanding awareness through contemporary art and devoted to helping artists realize ambitious and difficult-to-produce public art projects. Yvonne first made waves in the art world as President and Curator of Yvonne Force Inc., a company established to support young new artists by acquiring and lending their work. The success of the company's first public art project inspired Yvonne to co-found Art Production Fund. Yvonne is currently working on an MA in Interdisciplinary Studies at NYU and is a frequent guest lecturer at prestigious art and learning institutions.
Yvonne Force Villareal Supports

Art Production Fund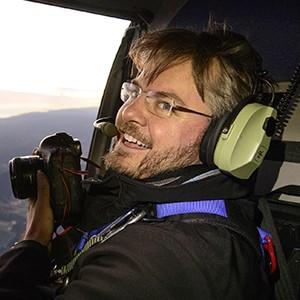 FOLLOW
Vincent Laforet
Editorial/Commercial Photographer and Director
Vincent Laforet's career has spanned over 25 years with achievements including a Pulitzer Prize for Feature Photography for his work at The New York Times and a three-time winner at the prestigious 2010 Cannes Lions International Advertising Festival. Known for his innovative approach to storytelling, he revolutionized the independent film industry through his pioneering work with DSLR video and his short film "Reverie." Vincent's assignments have taken him around the world. He has shot four NBA Finals, five Super Bowls, eight World Series, and four Olympic Games. Vincent values education and is a highly regarded educator who frequently runs workshops and delivers keynote talks. Vincent is always on the lookout for ways to apply his experience and is excited for what the future will bring.
Vincent Laforet Supports

100cameras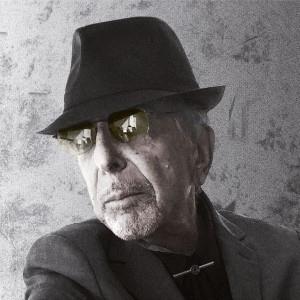 FOLLOW
Leonard Cohen
A literary giant among pop dilettantes, Leonard Cohen was widely regarded as one of the most influential singer-songwriters of his generation. His enigmatic personality, prolific musical output, intelligent and contemplative lyrics, and existential melancholy earned him the nickname "godfather of gloom." But throughout his 60-year career, which included 14 studio albums, several novels and books of poetry, painting, and even a long seclusion at a Buddhist monastery, Leonard remained the very embodiment of artistic creativity. He was a member of both the Rock and Roll and Songwriters Hall of Fame and received the Grammy Lifetime Achievement Award. On November 10, 2016, about a month after releasing You Want It Darker, which would be his final album and the one he felt was his best record, Leonard passed away.

FOLLOW
Cool Globes, Inc.
Public Art Exhibition
Cool Globes, Inc., is a non-profit organization incorporated in 2006. Its exhibition Cool Globes: Hot Ideas for Cooler Planet was launched by Waterkeeper Alliance Trustee, Wendy Abrams, with the goal of using handcrafted art to heighten climate awareness and convey the message that small changes can have a major impact in the fight against global warming.
Cool Globes, Inc. Supports

Waterkeeper Alliance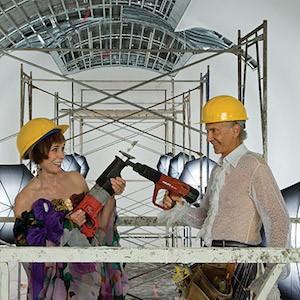 FOLLOW
Norman and Norah Stone
Norman and Norah Stone are major collectors of modern and contemporary art. For more than 20 years the Stones have built an internationally admired collection that speaks to their individual sensibility and unique perspectives. In search of a new type of exhibition space to display their art, the Stone's carved out an underground area in their Napa home and transformed it into a 5,750-square-foot Art Cave. Called "Stonescape," the space features a pool and pavilion, outdoor sculptures, a farmhouse from 1887, and multiple pieces of contemporary art and mid-century Scandinavian design. Both active philanthropists, Norman and Norah are trustees of the San Francisco Museum of Modern Art.
Norman and Norah Support

Pristine Mind Foundation
We'll Hand Deliver a Message