follow
Ranger Road
Ranger Road's mission is to bring veterans together through extraordinary experiences by empowering the transition to the next chapter of their life. Ranger Road brings Veterans and civilians together to participate in various events and volunteering opportunities to create the bond and camaraderie that's present in the military.

follow
RC22 Foundation
The mission of the RC22 Foundation is to positively impact the lives of underserved children and communities both locally and globally. The Foundation has established and engaged in various initiatives that expand opportunities for improved outcomes in the areas of youth development and community healthcare. Programs set up by the foundation include Athletic gear for high-need children, educational programs, medical programs, and community goodwill and holiday programs.

follow
Red Sox Foundation
The official team charity of the Boston Red Sox, the Red Sox Foundation is committed to using the passion fans have for this team to strengthen programs for children and families of New England. The programs we run include: The Red Sox Scholars Program, Red Sox Foundation RBI/Rookie Youth Baseball programs, and the Massachusetts Little League Initiative expanding on the Foundation's important work with RBI/Rookie Youth baseball, the team charity sponsors 200 Little League teams in the Commonwealth of Massachusetts.

follow
Reintegra
Reintegra es una organización dedicada a prevenir el delito y reintegrar a la sociedad a quienes experimentan conflictos penales, fortaleciendo las capacidades de personas, familias y comunidades de escasos recursos económicos, esto, mediante programas que hagan posible el que adolescentes y adultos de escasos recursos económicos, acusados de delitos no graves, obtengan su libertad preparatoria o provisional.

follow
REVERB
REVERB is a 501(c)(3) non-profit organization founded in 2004 by environmentalist Lauren Sullivan and her musician husband, Adam Gardner of Guster. REVERB creates and executes comprehensive, custom programs to green music tours while engaging concertgoers to take action for the environment. In addition to REVERB's greening work with artists on tour, the organization also works side by side with artist partners to develop and execute service projects and community support programs that connect musicians, their fans and important environmental and social causes in the communities they visit. It is the mission of REVERB to move forward the sustainable practices of the music industry through touring, venues, record labels, and radio stations.

follow
Rhinos Without Borders
Rhinos Without Borders is a collaboration between governments and tourism to relocate rhinos out of poach-heavy areas of Africa to safe havens in Botswana which has anti-poaching laws and strict government conservation. The goal is to move 100 rhino to safety. To date, the initiative has successfully migrated the first batch of rhino. To grow awareness and generate funding, guides Josh Iremonger and Daniel Dugmore are partaking in a three-month canoe descent of the Cubango-Okavango River Basin. Adventurous souls are invited to join their incredible journey with all profits going to Rhinos Without Borders.

follow
Right to Play
Right To Play's mission is to use sport and play to educate and empower children and youth to overcome the effects of poverty, conflict, and disease in disadvantaged communities. Their vision is to create a healthy and safe world through the power of sport and play

follow
The Robert Rauschenberg Foundation
The Robert Rauschenberg Foundation fosters the legacy of Rauschenberg's life, work, and philosophy that art can change the world. The foundation supports artists, initiatives, and institutions that embody the same fearlessness, innovation, and multidisciplinary approach that Rauschenberg exemplified in both his art and philanthropic endeavors.
The foundation focuses on three major areas: 1) increasing public access to and scholarship of Rauschenberg's artwork; 2) cultivating emerging and established artists through a residency program at the artist's Captiva, Florida, home and studio; and 3) creating philanthropic initiatives that connect art, culture, and creativity with important issues such as education and climate change.

follow
Roc Nation Summer Classic Charities
Roc Nation's Summer Classic Charity Basketball Game has raised generous sums for organizations committed to health and youth causes. In 2014, they had a record-breaking year, successfully raising $1,040,000. This year, four charities have been selected by the event's team captains. The PitCCh In Foundation, founded by New York Yankees pitcher CC Sabathia and his wife Amber, gives inner-city youth access to educational and athletic activities in the New York Tri-State Area and Northern California. RC22 Foundation, founded by Seattle Mariners second baseman Robinson Cano, provides free Montessori-based education in partnership with the Dominican Republic Education and Mentoring (DREAM) Project. This year, first-time coach Miguel Cotto will be playing for Fundación El Ángel de Miguel Cotto, which promotes good nutrition. And finally, Nick Jonas has pledged to Beyond Type 1, which increases awareness for preventing Type 1 diabetes and supporting those living with the autoimmune disease.

follow
Rock Against MS Foundation
Through music, art, and outreach events, Rock Against MS Foundation (RAMS) will raise awareness about Multiple Sclerosis and raise funds to help improve the quality of life for those who live with this debilitating disease and their families.

follow
Rocky Mountain Elk Foundation
The mission of the Rocky Mountain Elk Foundation is to ensure the future of elk, other wildlife, their habitat and our hunting heritage. The foundation was founded in 1984 by four hunters from Troy, Montana who wanted to ensure a future for North America's grandest game animal.

follow
Ronald McDonald House + The Gray Foundation
The Ronald McDonald House Charities have been helping sick children and their families for almost forty years. Gordon and Kristen Gray created The Charlotte and Gwenyth Gray Foundation to Cure Batten Disease to raise the estimated $10 million necessary to fund the urgent medical research to save their daughters and the children of other families impacted with Batten disease.

follow
Ronald McDonald House Charities of Southern California
The Ronald McDonald House Charities of Southern California have been helping sick children and their families for more than 30 years. When children require hospital treatment, The Ronald McDonald Houses provide inexpensive, and often free lodging so families can stay near their sick child. The organization helps kids heal faster by keeping their families close by and helps parents focus on their children by alleviating the need to find and pay for other accommodations.

follow
The Roosevelt Institute Campus Network
The Roosevelt Institute Campus Network, a national student initiative, engages young people in a unique form of civic engagement that empowers them as leaders and promotes their ideas for change. Through communication and coordination with political actors and community members, students identify pressing issues facing their towns, counties and states. Taking advantage of the unique resources on their college campuses, they engage in policy research and writing and then connect the fruits of that research to the political process, delivering sound proposals to policymakers and advocacy groups. We call our unique model of policy activism Think Impact. Adding policy papers to picket signs, Think Impact engages young people in activism fueled by innovative, student ideas.

follow
Root Division
Root Division is a visual arts non-profit that connects creativity and community through a dynamic ecosystem of arts education, exhibitions, and studios. Throughout its history, Root Division has forged strong connections with the community to provide:
• Subsidized studio space for more than 130 emerging artists
• More than 4,000 hours of free art classes for neighborhood youth
• Training for 240 artist-teachers
• Onsite adult art classes for 1,500 students
• Exhibitions of work by more than 1,700 artists
• A gathering place for more than 32,000 visitors to meet artists and see their work
• Partnerships with two-dozen public schools and community centers, and more than 150 local businesses

follow
Rush for Literacy
Tuck's R.U.S.H. for Literacy was founded in 2008 by Justin and Lauran Tuck to bring the same opportunities that made them successful to low-income youth in New York, New Jersey, and Alabama. The program began with a simple book distribution, then grew to include an essay contest, supporting materials, and grantmaking. The program will focus on summer learning loss, a critical issue for low-income youth, and financial literacy, as success in both areas increases the likelihood that a child will attend college. Grants will continue to support high-performing nonprofits in the literacy and financial literacy space.

follow
Ryan Seacrest Foundation
The Ryan Seacrest Foundation (RSF) is a non-profit 501(c)(3) dedicated to inspiring today's youth through entertainment and education-focused initiatives. RSF's first initiative is to build broadcast media centers — Seacrest Studios — within pediatric hospitals for patients to explore the creative realms of radio, television and new media. Founded in 2009, RSF currently has Seacrest Studios at hospitals in Atlanta, Boston, Charlotte, Cincinnati, Dallas, Denver, Nashville, Orange County, Calif., Philadelphia and Washington, D.C. The foundation has plans to expand throughout the nation. For more information, visit www.ryanseacrestfoundation.org

follow
Saber para la Vida
Saber para la vida es una organización dedicada a crear modelos económicos para el desarrollo social, partiendo del trabajo productivo en comunidades de mujeres, que se vinculan a empresas en mercados de mayor nivel adquisitivo. Vinculan a todos los sectores de la sociedad para lograr un cambio de visión y de prácticas comerciales que ayuden a distribuir mejor la riqueza

follow
Saber para la vida
Programa de Formación para la Calidad: Desarrollo de comunidades productoras que ya producen y desean vender sus productos localmente o a empresas o mercados que ya conocen. Generalmente financiadas por organizaciones civiles que trabajan con ellas en otros ámbitos. La formación llega hasta el momento de la venta, pero no se da el acompañamiento y la asesoría posterior, por no haber compromiso con la comercialización. Movimiento de Mujeres Cambiando el Mundo: Desarrollo de comunidades productoras para vincularlas al proyecto de Mujeres Cambiando el Mundo, para comercializar sus productos en la tienda de internet "Todamujer.com". Generalmente financiadas por fondos gubernamentales o fundaciones dedicadas a apoyar desarrollo económico. Estas comunidades quedan vinculadas de forma permanente a la red de comercialización y requieren de dos años de formación. Empresa Padrino Desarrollo de Comunidades a partir de una Empresa Padrino que se compromete a un proyecto de responsabilidad social, vinculándose a una comunidad para la elaboración de productos con valor agregado y con el desarrollo social y ambiental de la comunidad. Este Modelo tiene la ventaja de iniciar a partir de la demanda, con el apoyo de la experiencia de la empresa, por lo que garantiza los resultados en dos años.

follow
Safari West Wildlife Foundation
The Safari West Wildlife Foundation is a non-profit organization dedicated to creating wildlife advocates. We do so by providing an ongoing series of wildlife educational programs for people of all ages at the Safari West Wildlife Preserve. Sponsored class trips, a Jr Keeper program for kids, and scholarships all contribute to that goal. Through the foundation, qualified schools with no budget for field trips can also experience the joy and benefit from the knowledge that comes from a class visit.

follow
The Salvation Army
Founded in 1865, the Salvation Army operates thousands of charitable centers in 126 countries across the world. These centers provide food distribution, disaster relief and rehabilitation centers in times of need. The Salvation Army also assists in anti-human trafficking efforts and offers a wealth of children's programs.

follow
San Francisco General Hospital
San Francisco General Hospital and Trauma Center (SFGH) is an essential part of San Francisco's health care system serving some 100,000 patients each year and providing 20 percent of the city's inpatient care. Recognized as one of the nation's top hospitals, we serve the community with a full complement of inpatient, outpatient, emergency, diagnostic and psychiatric services for adults and children 24-hours a day.

follow
San Francisco Recreation & Park Department Youth Scholarship
The San Francisco Recreation and Park Department Youth Scholarship offers financial assistance to eligible San Francisco residents through their Recreation Scholarship Fund. Eligibility in the Scholarship Program entitles needy residents to at least a 50% discount and as much as 100% off program registration. Scholarships are offered to all of the programs, including Cultural Arts Programs, Community Service Programs such as Tiny Tots, Athletics Programs such as Girls Sports, and Leisure Services Programs such as Aquatics or Outdoor Recreation.

follow
San Francisco Zoological Society
The mission of the San Francisco Zoo is to connect people with wildlife, inspire caring for nature, and advance conservation action.

follow
San Francisco-Marin Food Bank
The Food Bank's mission is to end hunger in San Francisco and nearby Marin County, where one in four residents are in need of food assistance. This year, they will distribute 45 million pounds of food to the community, half of which is fresh produce. This is enough food for more than 102,000 meals each day. Seventy percent is distributed through a network of 230 weekly farmers market-style pantries that help individuals, seniors, and families stretch their food budget. Food is also distributed through additional programs such as senior centers, soup kitchens, and youth programs.

follow
Santa Barbara Zoo
The Santa Barbara Zoo is dedicated to the preservation, conservation, and enhancement of the natural world and its living treasures through education, research, and recreation.

follow
Save The Children
From its founding in the '30s, when the organization provided school supplies and hot lunches to school children in Kentucky, Save the Children gives children in the United States and around the world what every child deserves – a healthy start, the opportunity to learn, and protection from harm. Together with Save the Children members worldwide, the organization helps children in 120 countries and in 2015, its education initiatives reached 12.2 million children, its health care efforts reached 22.6 children, and its nutrition programs reached 11.1 million children.

follow
Save Our Ships New York
Built in 1931, MV John J. Harvey, is among the most powerful fireboats ever in service. She was retired by the New York City Fire Department in 1994 and placed on The National Register of Historic Places in June 2000. We have been working since 1999 to raise awareness of the importance of historic vessels to the history of our City and our nation.

follow
SEAL-NSW Family Foundation
The SEAL-NSW Family Foundation raises awareness and funds for special programs in direct support of the Naval Special Warfare (NSW) families on a local, national and global scale. Our efforts allow our warriors to focus on their training and deployment with a greater sense of ease knowing that their loved ones have strong support here at home. Additionally the Foundation actively supports a number of programs including NSW Kids, Gold Star Families, The Rosie Network, The Global Spouse Sisterhood, Family Readiness Groups, Graduation Ceremonies, and a host of other programs designed to ensure the warriors and families of Naval Special Warfare stay healthy and resilient in this era of persistent deployments.

follow
Second Harvest Food Bank
Second Harvest Food Bank of Santa Clara and San Mateo Counties is the trusted leader dedicated to ending local hunger. Since its inception in 1974, Second Harvest has become one of the largest food banks in the nation, providing food to more than one quarter of a million people each month. The Food Bank mobilizes individuals, companies, and community partners to connect people to the nutritious food they need. More than half of the food distributed is fresh produce. Second Harvest also plays a leading role in promoting federal nutrition programs and educating families on how to make healthier food choices.

follow
The Serena Williams Foundation
The Serena Williams Foundation was established to achieve two goals. The first is to provide assistance to youth whose parents and families have been affected by violent crimes. The Foundation will do this by funding and creating programs that will provide counseling, care, housing, food, and education to youth who have been affected by violent crimes throughout the United States. The Foundation's second goal is to assist underprivileged youth around the world in receiving the highest quality education available to them by providing grants and scholarships to deserving high school students around the world.

follow
SFSB Host Committee
The SFSB Host Committee invest in young people, their families and the communities where they live, learn and play, they invest in the future of the Bay Area. The SFSB Host Committee will make grants to organizations in three areas of focus: youth development, community investments, sustainable environments.

follow
Shades of Greatness
Shades of Greatness is dedicated to promoting the empowerment of people in the communities of Pennsylvania, protecting its environments, respecting cultural diversity, and raising funds for Amyotrophic Lateral Sclerosis ("ALS") research. It is a volunteer organization is established to assist communities at-risk and to bring an awareness of the deadly neurodegenerative disease ALS (Lou Gehrig's Disease).

follow
Shadowland Foundation
Shadowland Foundation is a non-profit organization dedicated to educating children of all ages about wolves and their contribution to the environment. Their pack of ten Alaskan Timberwolves serves as ambassadors for the endangered Gray, Red, and Mexican Gray wolves in the wild. They are confident that as people get to know and experience their pack, they will love them. With their programs, documentaries, and films, it is their intention to expose, educate, and eradicate the myths and misconceptions about this magnificent creature, the wolf.

follow
Shania Kids Can
Young children from homes that cannot provide adequately for them are not worried about the education or outcomes they are the recipient of; they are too hungry or worried about basic human needs. This is a common problem; that is why school breakfast programs, food banks and programs like Shania Kids Can have become so leaned upon today. By fulfilling basic needs and diminishing social challenges, our vision is to help these children participate more and feel included in their school community. Please help us in helping kids succeed.

follow
Shanti Project
Shanti Project's mission is to enhance the health, quality of life, and well-being of people with terminal, life-threatening, or disabling illnesses or conditions. Through a continuum of services, including in-home and onsite patient and care navigation, emotional and practical support, and preserving the human-animal bond, they strive to achieve the highest medical and quality of life outcomes for San Francisco's most vulnerable.

follow
Share Our Strength
Share Our Strength is a national organization that works hard to make sure no child in America grows up hungry. The charity weaves together a net of community groups, activists and food programs to catch children facing hunger and surround them with nutritious food where they live, learn and play.

follow
Share Our Strength Cooking Matters
As part of the No Kid Hungry campaign to end childhood hunger in America, Share Our Strength's Cooking Matters teaches participants to shop smarter, use nutrition information to make healthier choices and cook delicious, affordable meals. Founded in 1993, Cooking Matters and thousands of volunteer instructors have helped more than 120,000 low-income families in communities across the country learn how to eat better for less.

follow
She's the First
She's the First sponsors girls' education in low-income countries, giving them the chance to become the first in their families to graduate from secondary school. To fulfill this mission, She's the First mobilizes supporters to fund scholarships and gives a clearer understanding on complex global issues related to poverty. Harnessing technology and social media, She's the First is committed to connecting sponsors and scholars around the world in innovative, mutually beneficial ways to foster mentorship, philanthropy, equality, and leadership. Ultimately, our student leaders and scholars become the change agents who break cycles of generational poverty and transform our world.

follow
SheJumps
Our mission is to increase the participation of women and girls in outdoor activities.

follow
Shikshya Foundation Nepal
Within 20 years of starting this foundation through our contribution to the education sector, we will have a critical mass of leaders who will be instrumental in turning our society into one which is just, equitable, secular, accountable, thinking, questioning, progressive & prosperous. Our mission is to provide best possible education to 300 underprivileged children within 10 years of the start of this foundation, who will be shapers of the nation's destiny.

follow
Shining Hope for Communities
Shining Hope for Communities (SHOFCO) believes in the urban poor; in their strength, resilience, and capacity to create a better future. Through grassroots leadership, they link schools for girls to community services for all, building vibrant, gender equitable communities where all are able to realize their full potential.

follow
Shriners Hospitals for Children
The Shriners Hospitals for Children provide the highest quality care to children with neuromusculoskeletal conditions, burn injuries and other special healthcare needs within a compassionate, family centered and collaborative care environment. Their mission is to become the best at transforming children's lives by providing exceptional healthcare through innovative research.

follow
Slide Ranch
Since 1970 Slide Ranch has operated on the belief that kids immersed in nature will learn to change the world. With its roots in the pioneering 'Back to the Land Movement' of the 1960's, our founders preserved the coast and gifted it to the people of California and the nation. Jerry Garcia and the Grateful Dead wrote the first check, and the first coastal teaching farm was born. Slide Ranch is 134 acres of California at its finest, right on the edge of the urban San Francisco Bay Area. For 46 years, we have been stewarding this land that now welcomes 10,000 children, youth and families every year from all walks of life. From school field trips, to summer camps and family adventures, Slide Ranch offers the best of life in nature. For more information, visit www.slideranch.org.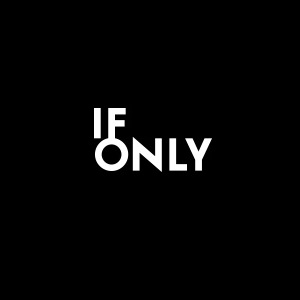 follow
Slow Food USA
Slow Food USA is part of the global grassroots Slow Food organization founded in 1989. Their goal is to counter the rise of fast food, the disappearance of local food traditions and people's dwindling interest in the food they eat. Through local community projects, educational events and campaigns, Slow Food USA volunteers are promoting environmentally friendly food production, teaching children how to grow and prepare their food, and working to make real food accessible to all. Today, Slow Food has supporters in over 150 countries around the world.

follow
Snoop Youth Football League
The Snoop Youth Football League provides the opportunity for inner-city children to participate in youth football and cheerleading. The SYFL serves children between the ages of five and 13, teaching them the values of teamwork, good sportsmanship, discipline, and self-respect while also stressing the importance of academics.

follow
The Snow Foundation
The mission of The Jack and J.T. Snow Scientific Research Foundation (The Snow Foundation) is to make a difference in the future of medicine and of society by promoting and conducting cutting-edge clinical and basic science research on Wolfram syndrome and diabetes and to raise awareness of Wolfram syndrome and diabetes in health professionals and the general public.

follow
Social Tees Animal Rescue
Social Tees Animal Rescue (S.T.A.R.) is a not-for-profit, strictly no-kill organization in theNew York City's East Village that takes abandoned animals from kill shelters and provides them with safe haven and veterinary care before placing them in proper forever homes. S.T.A.R. rescues, rehabilitates, and places over 3,000 dogs, cats, birds, and exotics per year. All dogs and cats for adoption are spayed or neutered, tested, vaccinated, de-wormed, treated for fleas and mites, microchipped, and more. S.T.A.R. takes special pride in its Underdogs and Undercats program, through which the organization finds homes for many sick, injured, special needs, and senior animals.

follow
Somaly Mam Foundation
The Somaly Mam Foundation is dedicated to eradicating the trafficking and sexual exploitation of women and girls in Southeast Asia, and empowering survivors as part of the solution. To that end: We serve victims by providing counseling, medical care, and skills training to foster personal and economic empowerment. We empower survivors to use their voices and share their stories in order to raise awareness and advance social change. We advocate for systemic change by educating communities, engaging government officials, and mobilizing students toward prevention efforts.

follow
Sonoma Chapter of Speedway Children's Charity
The Sonoma chapter of Speedway Children's Charities is dedicated to providing support for Sonoma County children in educational, financial, social and medical need to help them lead productive lives. Established in 2001, Speedway Children's Charities is the exclusive charity of Sonoma Raceway and a registered 501(c3) non-profit. This charity has raised and distributed more than $5.1 million to over 185 Sonoma County youth groups.

follow
Sonoma International Film Festival
The Sonoma International Film Festival provides a welcoming, entertaining and inspiring cinematic experience that supports and promotes independent films and celebrates the cultural diversity in the Sonoma Valley through the art of film. They are dedicated to the financial support of the visual arts educational programs in Sonoma Valley schools and community outreach programs.

follow
Sonoma Valley Mentoring Alliance
Sonoma Valley Mentoring Alliance invests in the future of our community by creating and supervising long-term relationships between caring adults and at-risk school children in need of social and academic support through one-on-one and group mentoring. Mentoring is a real solution for the tough problems facing many Sonoma Valley children. Mentoring matters, especially when a child comes from poverty, a cultural divide or violence and drugs at home. Sonoma Valley Mentoring Alliance seeks ways to help students find their path to success.

follow
SoulScholarship
Laucnhing in 2015, SoulScholarship is a national program that will provide classes, shoes, water, healthy food and gear as well as mentoring and guidance on how to live a healthier life to more than 100 teens across the country. Their hope is to launch in two to three cities and eventually roll out to all our markets. We believe in supporting each other in and out of the studio, and we know that one class can change the course of a rider's day, week or life.

follow
Sprouts Cooking Club
Sprouts Cooking Club is a Bay Area based nonprofit that teaches kids from all socioeconomic and mental health backgrounds the importance of healthy eating and nutrition through various cooking class programs. Whether in one of their after school classes, summer camp programs, weekend series, or a full internship for the older kids, they get kids cooking hands-on in real kitchens, working with real chefs, using real ingredients.

follow
St. Helena Hospital
The St. Helena Hospital Foundation was established in 1987 with the mission to provide the highest quality of care for Napa Valley residents and neighboring communities through fundraising and philanthropic activities. The Foundation, led by its Board of Directors who serve as vital community advocates, has raised over $90 million to fund the latest equipment and technology. They have also obtained the finest medical team to provide an elevated health care experience for patients. With a rich legacy of giving since the hospital's inception in 1878, donations have allowed for St. Helena Hospital to remain at its best, providing top quality care in the region.

follow
StandUpKids
Our mission is to get every public school child at a standing desk in 10 years, to combat the epidemic of sedentary lifestyles and inactivity, and to better reflect 21st century education goals. We believe children's sedentary behavior is a public health crisis and that children need to move more and sit less. Standing desks are a simple and elegant way to create a movement rich environment where children are more engaged and perform better academically, burn more calories, eliminate or minimize orthopedic problems and disease, feel happier, and just plain move more.

follow
Stanford Athletic Department
The Stanford Athletic Department offers 300 athletic scholarships to their student athletes each year. These scholarships go to deserving students to help supplement their cost of tuition and provide them with a collegiate education for beyond the playing field.

follow
Staples Center Foundation
The STAPLES Center Foundation works to promote dynamic and life changing programs and services that focus on education, mentorship, healthy living, and healthcare. Funds raised by The Staples Center Foudnation have been provided to children and families throughout Los Angeles with a special emphasis on supporting low income neighborhoods surrounding the arena.

follow
Starlight Childrens Foundation
Starlight Children's Foundation creates moments of joy and comfort for hospitalized kids and their families.

follow
Steve & Marjorie Harvey Foundation
The Steve & Marjorie Harvey Foundation provide youth with nationwide programming & mentoring camps, global service experiences, and scholarships to assist youth pursue higher education. Your support is an investment in cultivating the next generation of responsible leaders.

follow
Stomp Out Bullying
STOMP Out Bullying™ focuses on reducing and preventing bullying, cyberbullying, sexting and other digital abuse, educating against homophobia, racism and hatred, decreasing school absenteeism, and deterring violence in schools, online and in communities across the country. It teaches effective solutions on how to respond to all forms of bullying; as well as educating kids and teens in school and online, providing help for those in need and at risk of suicide, raising awareness, peer mentoring programs in schools, public service announcements by noted celebrities, and social media campaigns. An additional focus educates parents on how to keep their children safe and responsible online.

follow
Stone Barns Center for Food & Agriculture
Located on 80 acres in Westchester County, just 25 miles north of New York City, Stone Barns Center for Food and Agriculture operates a highly diversified four-season farm and an education center that hosts over a hundred thousand visitors each year. Stone Barns Center for Food and Agriculture is aiming to create a healthy and sustainable food system by experimenting with and improving sustainable farming practices and training farmers in resilient and regenerative farming techniques. Through helping children discover the sources of their food, they continue to increase public awareness of healthy, seasonal and sustainable food.

follow
Strike 3 Foundation
The Strike 3 Foundation is a charitable agency that heightens awareness, mobilizes support, and raises funding for childhood cancer research. Founded in 2008 by MLB pitcher Craig Breslow, the tenets of the Strike 3 Foundation had been in place for some time. At age 14, Craig's sister was diagnosed with thyroid cancer. More than fifteen years later, she lives an unrestricted life as a cancer survivor. Unequivocally, this success story is attributed to advancements in pediatric oncology treatment and research funded largely through generous donations and charitable efforts.

follow
Stupid Cancer
Stupid Cancer, a 501(c)3 nonprofit organization, is the largest charity that comprehensively addresses young adult cancer through advocacy, research, support, outreach, awareness, mobile health, and social media. Our innovative, award-winning and evidence-based programs and services serve as a global bullhorn to propel the young adult cancer movement forward.

follow
Sugar Ray Leonard Foundation
In both the boxing ring and in philanthropy, Sugar Ray Leonard has established himself as a true champion. The Sugar Ray Leonard Foundation was founded by Leonard and his wife, Bernadette. It is dedicated to supporting the Juvenile Diabetes Research Foundation and several programs that provide services, such as educational resources, job training, accessible housing and affordable healthcare.

follow
Summer Search
Summer Search's mission is to help low-income teenagers transform what they believe is possible for themselves and develop the skills they need to become college-educated leaders who give back to their families and communities.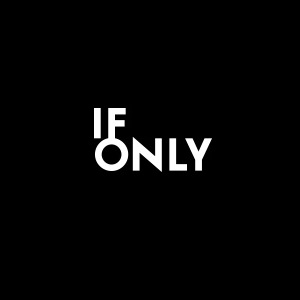 follow
Sunrise Horse Rescue

follow
Susan G. Komen
Susan G. Komen is the world's largest breast cancer organization, funding more breast cancer research than any other nonprofit while providing real-time help to those facing the disease. Since its founding in 1982, Komen has funded more than $889 million in research and provided $1.95 billion in funding to screening, education, treatment and psychosocial support programs serving millions of people in more than 30 countries worldwide. Komen was founded by Nancy G. Brinker, who promised her sister, Susan G. Komen, that she would end the disease that claimed Suzy's life. To learn more, please visit komen.org or call 1-877 GO KOMEN. Connect with us on social at ww5.komen.org/social.

follow
Sweet Relief
Sweet Relief Musicians Fund provides assistance to all types of career musicians who are struggling to make ends meet while facing illness, disability, or age-related problems.
Grant recipients include recording artists, club and session musicians, composers & songwriters from across the country. Sweet Relief has served the music community by helping musicians with medical and living expenses including insurance premiums, prescriptions, medical treatment and operative procedures, housing costs, food costs, utilities and other basic necessities.

follow
Switchfoot Bro-Am Foundation
The members of Switchfoot recently created the Switchfoot Bro-Am Foundation to continue their mission of supporting local at-risk, homeless, and street kids year-round.

follow
Tahoe Fund
The Tahoe Fund was founded in 2010 as a registered non-profit corporation in the States of Nevada and California. The purpose of the Tahoe Fund is to become a major source of private funding for environmental projects around the Lake Tahoe Basin with an emphasis on recreation, conservation and education. This is accomplished through a 3-fold approach: (1) Fundraising, (2) Providing grants for implementing EIP (Environmental Improvement Program) projects, and (3) Public education and outreach.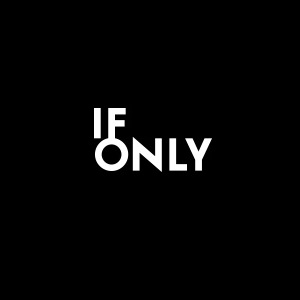 follow
Taia Peace Foundation
The Taia Peace Foundation strives to reduce regional conflict and promote economic prosperity through responsible resource development. Founded by Taia Lion Resources, a socially-conscious mineral exploration company, the Taia Foundation began in Sierra Leone and aims to work with communities across Africa to improve local economies and infrastructure with an eye toward long-term growth.

follow
Tea'D Up
Tea'D Up's vision is to remove the fear of walking into a room, or being in an office setting because it is unfamiliar, and the people in those rooms don't look like or speak like them. They want their kids to enjoy the journey of being a child and maturing into an adult to make decisions that do not limit them or deny them an opportunity to be great or have fully productive lives. The idea is to make sure that fear doesn't keep them from saying "I can do that, too," to allow them to forge into unfamiliar territory, and to set and achieve goals that may appear to be outside their perceived spectrum.

follow
Team Gleason
In January, 2011 Steve Gleason was diagnosed with ALS, considered a terminal neuro degenerative disease. It is Steve's mission to show that people cannot only live, but thrive after this diagnosis. In doing so, he hopes to inspire others to do the same. With that in mind, Steve and his wife, Michel, formed "Team Gleason" to help him accomplish those goals and more. One of Team Gleason's primary missions is to provide and influence life sustaining and life changing equipment and technology. Steve has famously said, "until there is a medical cure for ALS, technology can be that cure". To that end, Team Gleason continues to provide those resources and "cure" until we can end ALS.

follow
Ted Nugent Kamp for Kids
Ted Nugent created the incredibly successful Kamp for Kids to learn about nature and man together. A 100% volunteer 501C3 non-profit corporation, Ted Nugent Kamp for Kids is operated by qualified families and individuals who deeply care about children and their futures. Every child is treated with love, affection and spiritual guidance by our dedicated volunteers. Lessons in resource stewardship, individual accountability, the Golden Rule, Hunter Safety and law, International Bow Education (IBEP) and basic lessons in life are driven home in an open, honest, caring setting in the wild.

follow
Teen Cancer America
Our mission is to improve the experience, outcomes and survival of teens and young adults with cancer by providing facilities and programs designed especially for them in hospitals throughout the USA.

follow
Tenderloin Museum
The Tenderloin Museum will act as a dynamic, original cultural space offering multiple platforms including a museum exhibition, neighborhood tours, a café, community cultural & arts projects, and public events at night. The Museum will uncover the forgotten history of the Tenderloin neighborhood.

Located in the Central Tenderloin, this new space will connect the neighborhood to the burgeoning Central Market arts scene. It will unite local community groups to collaborate on projects helping Tenderloin residents while beautifying the neighborhood. The space's multiple usage approach will create an anchor for Tenderloin social and cultural life fueling an economically recharged area.

follow
Theater Development Fund Stage Doors
TDF's Stage Doors is a project-based arts education program that provides middle and high school students with a meaningful introduction to live theatre. Each participating class attends a Broadway or Off Broadway performance and participates in eight in-class workshops: four workshops conducted by a professional teaching artist and four conducted by the classroom teacher. The workshops actively engage students in inquiry, creativity and community. TDF founded Stage Doors in 1995. Since then over 62,000 students have been introduced to the exciting world of the performing arts.

follow
Thich Nhat Hanh Foundation
The Thich Nhat Hanh Foundation works to continue the mindful teachings and loving practice of Zen Master Thich Nhat Hanh. Lovingly referred to as Thay (meaning teacher in Vietnamese), Thich Nhat Hanh is a global spiritual leader, poet, and peace activist, revered throughout the world for his powerful teachings and bestselling writings on mindfulness and peace. He was nominated for the Nobel Peace Prize in 1967 by Dr. Martin Luther King, Jr. The funds donated to the Thich Nhat Hanh Foundation benefit the North American monasteries and Plum Village monastery in France founded by Thay. In addition, financial support is devoted to humanitarian assistance and Dharma education and outreach programs.

follow
Tibetan Aid Project
Founded in 1969 by Tarthang Tulku, a high lama living in exile from Tibet, Tibetan Aid Project initially provided food, clothing, medicine, and other humanitarian aid to exiled Tibetans in Asia. As those needs became less urgent, the focus shifted to restoration and construction of monasteries and schools of higher learning for Tibetans living both in and outside of Tibet. Since 1989, the Tibetan Aid Project's primary program has been printing and distributing sacred materials needed for the preservation of Tibet's heritage. Today, the program continues to rebuild, preserve, strengthen, and perpetuate Tibet's cultural and spiritual heritage for the benefit of the Tibetan people and all humanity.

follow
Tipping Point
Tipping Point screens non-profits rigorously to find, fund and partner with the most promising groups helping low-income people achieve self-sufficiency. 100% of every dollar donated fights poverty. Since 2005, Tipping Point has raised more than $120 million to educate, employ, house and support those in need in the Bay Area, helping 22,000 people get on the path out of poverty in the last year alone.

follow
Tipping Point Emergency Relief Fund
Tipping Point's Emergency Relief Fund will support low-income communities affected by the devastating fires in the North Bay. 100% of what you give will go where it is needed most. We are working with organizations on the front lines, including service providers and community foundations, to ensure that your dollars are used in a rapid and effective way.

follow
The Todd Martin Youth Leadership
The Todd Martin Youth Leadership exists to prepare young people, especially those from under-resourced families and communities, for success as individuals and as active, responsible citizens through innovative tennis, education, life skills, and leadership development programming.

follow
Tomorrow's Aeronautical Museum
Tomorrow's Aeronautical Museum is a living classroom bringing aviation history to life and empowering the dreams of youth to take flight. Interactive exhibits explore racial diversity in the evolution of modern flight, while their dynamic nonprofit flight academy and after-school programs offer STEM (science, technology, engineering, and math) enrichment as a compelling alternative to drugs, gangs, violence and other self-destructive activities.

follow
Tony Hawk Foundation
The Tony Hawk Foundation seeks to foster lasting improvements in society, with an emphasis on supporting and empowering youth. Through special events, grants, and technical assistance, the Foundation supports recreational programs focusing on the creation of public skateboard parks in low-income communities, and other causes in the US and overseas. The Foundation favors programs that clearly demonstrate that funds received will produce tangible, ongoing, positive results.

follow
Tory Burch Foundation
The Tory Burch Foundation launched in 2009 to support the economic empowerment of women entrepreneurs and their families in the U.S. through access to affordable loans, entrepreneurial education, mentoring support and networking programs, enabling women to start and grow their own businesses.

follow
Tuolumne River Trust
The Tuolumne River Trust is the voice for the river. They seek a healthy and vibrant river that is teeming with fish and wildlife; safe for drinking, fishing and swimming; and held in trust as a refuge for our children and grandchildren.

follow
UCSF Benioff Children's Hospital
UCSF Benioff Children's Hospitals are recognized throughout the world as a leader in health care, known for innovation, technology and compassionate care. For more than a century, we have offered the highest quality medical treatment. Today, we are one of the top children's hospitals in the nation, according to a ranking by U.S. News & World Report. Our expertise covers virtually all pediatric conditions, including cancer, heart disease, neurological disorders, organ transplants and orthopedics as well as the care of critically ill newborns.

follow
UNICEF
UNICEF promotes the rights and well being of every child, in everything they do. Together with their partners, they work in 190 countries and territories to translate that commitment into practical action, focusing special effort on reaching the most vulnerable and excluded children, to the benefit of all children, everywhere. UNICEF is working toward the day when ZERO children die from preventable causes and every child has a safe and healthy childhood.

follow
United Friends of the Children
United Friends of the Children empowers current and former foster youth on their journey to self-sufficiency through service-enriched education and housing programs, advocacy, and consistent relationships with a community of people who care.

follow
United States Association of Reptile Keepers
The United States Association of Reptile Keepers (USARK) is a non-profit organization that advocates for the practice of Herpetoculture; the non-traditional agricultural pursuit of farming high-quality captive bred reptiles and amphibians for conservation projects, zoos, museums, research facilities, education, entertainment, and pets. They are dedicated to conservation through captive propagation, and espouse the ideal of, "Preserving Reptiles and Amphibians for Our Future." They endorse a 'Keepers Code of Ethics.' Their members are veterinarians, researchers, breeders, manufacturers, feed producers, hobbyists, and pet owners; collectively known as the Reptile Nation. Their membership accounts for annual trade revenues of $1.4 billion in the US. USARK is the only advocate of the conservation, responsible ownership and trade of reptiles and amphibians as a #1 priority with no conflicting interests.

follow
United States Bartenders' Guild
The United States Bartenders' Guild National Charity Foundation provides educational resources and support to advance the health and wellbeing of service industry professionals nationwide and provides leadership in charitable activities in the communities served by the United States Bartenders' Guild.

follow
Urban Zen
Fashion designer Donna Karan founded Urban Zen in 2007 to connect the dots between philanthropy and commerce. Inspired by her travels, Urban Zen offers global artisan treasures as well as Karan-designed apparel, accessories, and home décor. The Urban Zen Foundation is dedicated to three interconnected objectives: preservation of culture, well-being, and empowerment of children. Urban Zen a portion of net proceeds go toward empowering indigenous communities economically and maintaining their identity in the face of globalization. The foundation is also involved with changing healthcare to include integrative Eastern medicine. It promotes patient advocacy and collaborates with organizations to enhance children's spiritual, physical, and emotional growth.

follow
USTA Serves
USTA Serves, the National Charitable Foundation of the United States Tennis Association, is dedicated to improving the quality of life among our nation's youth and people with disabilities. USTA Serves encourages children to pursue their goals and highest dreams by succeeding in school and becoming responsible citizens. The foundation supports organizations that use tennis as a vehicle to help at-risk children finish high school and qualify for college scholarships. USTA Serves is proud of its commitment to ensure that the game of tennis is available to everyone regardless of their ability level. It welcomes organizations that use tennis as a vehicle to instill increased self-confidence, social skills and a sense of camaraderie with each other, the volunteers, and family members.

follow
Vanity Fair Charities
Vanity Fair Campaign Hollywood Events benefit a host of charities focusing on the arts, including Concord Youth Theater, Donors Choose, Ghetto Film School and The Art of Elysium. View each individual product to see the charity that is the beneficiary.

follow
Variety the Children's Charity of New York
Since 1948, Variety the Children's Charity of New York has made a difference in the lives of children by providing essential funds to non-profit organizations in the tri-state area. Our grant making practices reflect our mission "to support grassroots non-profit organizations in the Tri-State area whose programs use the arts as a catalyst to transform the lives of under-served children" by providing healthcare, education and extracurricular opportunities for thousands of children. Variety New York provides more than grants to grassroots organizations that are transforming the lives of under-served children through the arts. Variety provides a comprehensive, value-added set of resources that include technical assistance, evaluation, partnerships and collective infrastructure.

follow
Various Charities
The Weinstein Company supports various charities that advance arts initiatives, social services, and health care.

follow
Venice Arts
Venice Arts ignites, expands, and transforms the lives of Los Angeles' low-income youth through photography and film education, and uses its participatory storytelling practices to amplify the voices of underrepresented communities around the world. This mission grew out of our founding dream: to create a vibrant, neighborhood arts center committed to education and community-building through the arts. Twenty-four years later, we are proud to have been recognized, nationally and locally, as one of the preeminent, community-based arts organizations in Los Angeles.

follow
Victor Cruz Foundation
The Victor Cruz Foundation promotes positive change in the lives of youth today through innovative educational programs. The Foundation is driven to impacting youth in an array of fields, but specifically towards the introduction and implementation of STEM learning through the creation of hands on, reader-friendly and impactful curriculum. Our goal is to increase the number of underrepresented kids interest in career fields related to STEM while simultaneously helping build and reinforce some of the basic core school subjects.

follow
Vifac
Es una institución pionera en su género, creada porque se detectó el aumento de violencia, desprotección y rechazo hacía las mujeres embarazadas quiénes al verse vulnerables dejaban sus bebés en los botes de basura, abortaban, o al ser en algunos casos embarazos no deseados, o no contar con los recursos para criarlos, los niños padecían el riesgo de calle. Es por ello que Vida y Familia México surge con la misión de dar apoyo a las mujeres embarazadas en desamparo. Les brindamos un lugar para vivir durante su embarazo, un plan de alimentación nutritiva y balanceada de acuerdo a su edad y condiciones, apoyo psicológico, atención médica, así como talleres de formación y capacitación en estilismo, atención a comensales, computación y costura, con el objeto de que puedan contar con más y diferentes herramientas que les permitan ampliar sus opciones para encontrar un trabajo digno, generar sus propios recursos y tener la oportunidad de salir del entorno problemático del que provienen.

follow
VOICES
VOICES is a leader in providing youth with the resources and support they need to transition from foster care to successful, independent adulthood. The first of its kind in the nation, VOICES currently operates two centers in California's Napa and Sonoma Counties with plans to expand throughout the state. VOICES brings together more than 40 partnering agencies to provide housing, education, employment and wellness services to youth ages 16 – 24 who are transitioning out of foster care. Created and run by former foster youth, VOICES also offers unique leadership opportunities within the organization.

follow
Voices Against Brain Cancer
Voices Against Brain Cancer's (VABC) mission is to find a cure for brain cancer and brain tumors by advancing scientific research, increasing awareness, creating a brain cancer and tumor community, and supporting patients, their families and caregivers afflicted with this devastating disease. Voices Against Brain Cancer is the personal brainchild of a family, and a father who lost their son to brain cancer.

follow
Voices for Children
Voices for Children trains and supports community volunteers to advocate for the best interests and quality of life for Monterey County's foster children. Court Appointed Special Advocates (CASA) support the intellectual, emotional and social growth of foster children. By making sure foster children are represented by a qualified, compassionate adult, Voices for Children fulfills society's most fundamental obligation: To provide a secure, loving family where children can be safe, treated with dignity, learn and grow. CASAs not only change the life of one child, but they can also change the lives of that child's children and generations to come.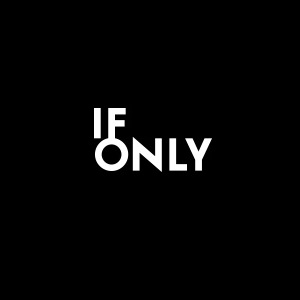 follow
The Wahl Group Foundation

follow
Warrior Films
Through filmmaking and teaching, Warrior Films bears witness to social realities, inspiring citizens worldwide to create needed social change. Their compelling new movies, award-winning documentaries, and short films tell transformational stories about warriors of the spirit on journeys of the soul. Watch. Learn. Participate.

follow
Waterkeeper Alliance
Waterkeeper Alliance aims to preserve and protect water by connecting local Waterkeeper organizations worldwide and promoting outspoken, citizen-led advocacy. Hoping to combat issues like pollution and climate change, their ultimate goal is swimmable, drinkable, fishable water everywhere. More than 300 Waterkeepers in 35 countries across six continents are united in patrolling and protecting over 2.3 million square miles of watershed, carrying out the philosophy to "Act Locally, Organize Globally." With upwards of 300,000 supporters worldwide and partnered with companies like Patagonia, Toyota, and Levi's, Waterkeeper Alliance is one of the fastest-growing global movements for clean water.

follow
Whistling Woods International Foundation
Whistling Woods International (WWI) was founded by Subhash Ghai in 2006 with a vision to provide a world-class education in film-making and media & communication. In a feature by The Hollywood Reporter July 2013, WWI was listed among the top film schools of the world. WWI offers education in all aspects of film making -Acting, Animation, Cinematography, Direction, Editing, Producing, Screenwriting, Sound and Media Studies. The institute is India's first to offer an MBA in Media & Entertainment and in Media &Communication.

follow
Whitaker Peace & Development Initiative
The Whitaker Peace & Development Initiative (WPDI) is a non-governmental organization with an international scope and reach, founded by social activist and UNESCO Special Envoy for Peace, Forest Whitaker in 2012. WPDI develops an array of peace-building programs, initiatives and campaigns to foster peace and reconciliation in disadvantaged and fragile communities in the different regions of the world, including Africa, Latin America and the United States. WPDI seeks to bring young men and women together and to empower them to become peace leaders and agents of positive transformations in their countries and communities. We believe that young people, so often recruited to perpetuate destructive cycles of violence, have the passion and creativity to lead their communities down a different path, one of peace and sustainable development.

follow
WhyHunger
WhyHunger is a leader in building the movement to end hunger and poverty by connecting people to nutritious, affordable food and by supporting grassroots solutions that inspire self-reliance and community empowerment. As a grassroots support organization, WhyHunger provides capacity building services, technical support, and access to information and financial resources to community organizations implementing new ideas and developing groundbreaking projects to transform their communities. We build networks of grassroots organizations that share a vision of healthy, sustainable and self-reliant communities leading to greater mobilization and stronger advocacy to end poverty and hunger.

follow
WildAid
WildAid's mission is to end the illegal wildlife trade in our lifetimes. While most wildlife conservation groups work to protect animals from poaching, WildAid is the only organization focused on reducing the demand for wildlife products such as elephant ivory, rhino horn and shark fin. Partnering with top business leaders and celebrity ambassadors from around the world, WildAid reaches hundreds of millions of people every week with its strong and simple message: When the Buying Stops, the Killing Can Too.

follow
Winthrop Charities
Winthrop Charities is a fund that generously donates back to Mike's local community of Winthrop, Massachusetts. Established and run by Mike Eruzione and the entire Eruzione family, this is his way of giving back to the community that gave so much to him.

follow
Women for Women International
In countries affected by conflict and war, Women for Women International supports the most marginalized women to earn and save money, improve health and well-being, influence decisions in their home and community, and connect to networks for support. By utilizing skills, knowledge, and resources, she is able to create sustainable change for herself, her family, and community.

follow
Women's Housing and Economic Development Corporation
WHEDco was founded in 1992 on the radically simple idea that all people deserve healthy, vibrant communities. We build award-winning, sustainable homes, but WHEDco also ensures that families in the South Bronx have access to all the resources that create thriving neighborhoods – from high-quality early education and after-school programs, to economic opportunity, healthy food and cultural programming. WHEDco works in the poorest urban Congressional District in the nation and serves over 35,000 people each year.

follow
World Central Kitchen
World-renowned chef José Andrés brings his passion for the "power of food" to World Central Kitchen: an international organization that focuses on Smart Solutions to Hunger and Poverty. World Central Kitchen uses the expertise of its Chef Network to empower people to be part of the solution, with a focus on health, education, and jobs. World Central Kitchen currently works in Haiti, Zambia, Dominican Republic, Nicaragua, and the U.S.

follow
World Chess Hall of Fame
The World Chess Hall of Fame's (WCHOF) current focus is building awareness for the cultural and artistic significance of chess. It presents exhibitions of artistic and historical significance and offers interpretive programs that lend context and meaning to chess. In addition, the WCHOF commemorates the careers of its Hall of Fame inductees. The World Chess Hall of Fame is now the only chess-focused institution that includes both a hall of fame and a museum, and it is the only solely chess-focused collecting institution in the United States.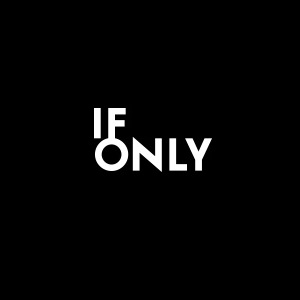 follow
World Food Programme
Fighting hunger worldwide! The World Food Programme is the world's largest humanitarian agency fighting hunger worldwide. In emergencies, we get food to where it is needed, saving the lives of victims of war, civil conflict and natural disasters. After the cause of an emergency has passed, we use food to help communities rebuild their shattered lives.

follow
Wounded War Heroes
Wounded War Heroes was founded to show our appreciation to the men and women who have been wounded while in combat, by providing them therapeutic outdoor experiences upon their return home from fighting for our country. Our sole purpose is to show these veterans that they have not been forgotten for their courageous service to our country.

follow
Wounded Warrior Project
The Wounded Warrior Project works to raise public awareness about the needs of severely injured members of the United States Armed Forces. Their mission statement is to honor and empower wounded warriors with a vision to foster the most successful, well-adjusted generation of wounded service members in United States history. With its five core values, fun, integrity, loyalty, innovation, and service, WWP aims to provide unique, direct programs and services to meet the needs of injured service members.

follow
The Young and Brave Foundation
The Young and Brave Foundation is dedicated to helping today's youth beat cancer. We aim to help these brave fighters and their families overcome the challenges and hardships brought upon by cancer. Built on the foundation of LOVE we exist to inspire, encourage, inform, as well as to invest directly into treatment and recovery. We do so through networking, individual fundraising drives, community building, and financial support. Our one goal is to fight cancer along side those that shouldn't fight alone.

follow
youthSpark
youthSpark is committed to identifying and addressing the needs of at-risk children and their families. The foundation inspires change so that future generations will not be faced with the same challenges. youthSpark gives kids a chance for stronger, better and more productive lives – without exploitation, abuse and hopelessness.

follow
(RED)
(RED) was founded in 2006 by Bono and Bobby Shriver to engage businesses and people in the fight against AIDS. (RED) partners with the world's most iconic brands who contribute up to 50% of profits from (RED) branded goods and services to the Global Fund. To date, (RED) has generated more than $215 million for the Global Fund to fight AIDS, Tuberculosis and Malaria, to support HIV/AIDS grants in Ghana, Lesotho, Rwanda, South Africa, Swaziland, Zambia, Kenya and Tanzania. 100 percent of that money goes to work on the ground – no overhead is taken. Global Fund grants that (RED) supports have impacted more than 14 million people with prevention, treatment, counseling, HIV testing and care services.

follow
100cameras
100cameras identifies marginalized communities across the globe and provides children in these communities with the tools to interact with their environment, express themselves through photography, and become agents of change. They teach kids to share their perspectives through photography and turn their images into sellable products that fund medical, educational, and lifeline supplies for their communities. Their mission is to empower kids to realize they can create tangible change by sharing their stories, one community at a time. 100cameras has already made a difference in many places, like New York, Cuba, and Nepal, and has received a number of celebrity donations, including ones from the Brooklyn Nets and Lenny Kravitz.

follow
12m Yacht Development Foundation
Established in Greenwich in 2006, the 12m Yacht Development Foundation is New England's premier maritime society for the acquisition, restoration, and preservation of historic America's Cup Class 12 meter yachts and their racing heritage. Inheriting actual vessels raced in the America's Cup for the purpose of education and sport, 12mYDF provides newcomers of all ages with the tools and experience to sail, helm, and race some of the most beautiful and technologically advanced boats on the water. The foundation's philosophy is to maintain these proud yachts as working boats in order to make them available to a wide variety of patron interest groups, including sailing enthusiasts, corporate and business organizations, schools, charitable events, youth sailing programs, and yacht clubs.

follow
18 Reasons
18 Reasons' mission is to empower their community with the confidence and creativity needed to buy, cook, and eat good food every day.

follow
The 431 Project
The 431 Project is an exclusive group of industry leaders, executives and visionaries that convenes annually to develop actionable plans to increase the physical activity, nutrition and the overall well-being of Americans.

follow
49ers Foundation
The San Francisco 49ers Foundation is the nonprofit, community-funding extension of the San Francisco 49ers. Now in its 24th year, the 49ers Foundation supports development programs for underserved youth that keep them "Safe, On Track, and In School." Since 1992, the Foundation has donated $30.6 million to support nonprofits, including a $1 million grant to launch the 49ers STEM Leadership Institute at Cabrillo Middle School. In recognition of their unparalleled commitment to charitable giving, the 49ers were the winners of the 2015 Beyond Sport International Sports Philanthropy Award, finalists for the 2016 and 2015 ESPN Humanitarian Sports Team of the Year Award, and winners of the 2013 Robert Wood Johnson Foundation Sports Philanthropy Award.

follow
4th And Cure
4th & Cure supports the Leukemia & Lymphoma Society (LLS) Man/Woman of the Year campaign by making a donation in loving memory of Coach Bill Walsh who lost his own battle with leukemia in 2007. By raising awareness and fundraising dollars, 4th & Cure hopes to help LLS get closer to their goal to fight and cure cancer.

follow
50 Legs
The purpose of 50 Legs is to help amputees with the necessary care and prosthetics that they could not otherwise afford, to help them live a happier and healthier life, to advocate for amputee's needs for proper prosthetics and foster public education and awareness.

follow
A Better Chicago
A Better Chicago enables people and companies who are passionate about our community to invest in a group of extraordinary nonprofits that are creating opportunity for our region's low-income population. Led by our board, staff and partners, A Better Chicago is a collection of talented professionals, advocates and leaders who are committed to building a better Chicago for everyone.

follow
A Home Within
For the last twenty years, A Home Within has been the only national organization dedicated solely to ensuring the emotional well-being of foster children. They provide weekly psychotherapy, free of charge, to current and former foster children, for as long as it takes. No one ages out of A Home Within. They also provide resources to support adults working with or caring for vulnerable children and youth. A Home Within envisions a world in which every foster child has a relationship with at least one consistent, caring adult. Because relationships heal.

follow
ACCESS Women's Health Justice
ACCESS Women's Health Justice removes barriers to sexual and reproductive health care and builds Californians' power to demand health, justice, and dignity. We are dedicated to ensuring that every woman has the information, resources, and support she needs to make the reproductive and sexual health decisions that are right for her. Our vision for ACCESS was not only to provide information and practical support on all aspects of reproductive health, but to build a community actively working to meet the real needs of women. And for many women, we are their only source of truly unbiased, honest information and support for their reproductive health needs. Since 1993, ACCESS has grown into a statewide organization that is multicultural, multigenerational, and bilingual, and serves as a leader in state advocacy efforts.

follow
ACLU of Southern California
The American Civil Liberties Union (ACLU) defends the fundamental rights outlined in the U.S. Constitution and the Bill of Rights. These include the right to freedom of speech and assembly, the right to religious freedom, due process of law, equality before the law, and the right to privacy. The ACLU of Southern California affiliate has led the charge in some of the most critical events in our nation's history including advocating for the thousands of interned innocent Japanese Americans during World War II, an unflinching support of Americans' First Amendment rights during the McCarthy era, staunch opposition to the Vietnam War, encouraging Nixon's impeachment, and establishing the concept of an Economic Bill of Rights. We continue to advocate for no less than a nation that lives up to its promise of liberty and justice for all. Stand for justice.

follow
ACLU of Southern California Foundation
The American Civil Liberties Union (ACLU) defends the fundamental rights outlined in the U.S. Constitution and the Bill of Rights. These include the right to freedom of speech and assembly, the right to religious freedom, due process of law, equality before the law, and the right to privacy. The ACLU of Southern California affiliate has led the charge in some of the most critical events in our nation's history including advocating for the thousands of interned innocent Japanese Americans during World War II, an unflinching support of Americans' First Amendment rights during the McCarthy era, staunch opposition to the Vietnam War, encouraging Nixon's impeachment, and establishing the concept of an Economic Bill of Rights. We continue to advocate for no less than a nation that lives up to its promise of liberty and justice for all. Stand for justice.

follow
The Actors Fund
Employment in any division of the performing arts and entertainment industry is unpredictable. Work is erratic, security is fleeting, and health insurance is often just a dream. The Actors Fund is a nonprofit, national human services organization that aims to provide a safety net for anyone working in entertainment, both performers and those behind the scenes, who is in need, crisis, or transition. Operating for 133 years, The Fund's programs include social services and emergency financial assistance, health care and insurance counseling, housing, and employment and training services. With offices in New York, Los Angeles, and Chicago, they directly help more than 21,000 people each year, serving professionals in film, theatre, television, music, opera, radio, and dance.

follow
AdoptTogether
AdoptTogether is a non-profit, crowdfunding platform that bridges the gap between families who want to adopt and the children who need loving homes.

AdoptTogether's vision is to live in a world with no more orphans-- a family for every child. Whether you're a family who wants to adopt or a future donor, you're a big part of turning this vision into a reality.

follow
The Adventure Project
The Adventure Project, an organization focused on creating jobs in developing countries, gives people the tools, education, and resources to become entrepreneurs, so they can serve their own communities with improved health, decreased hunger, a safer environment, and clean water. The nonprofit channels charity strategically towards jobs that lift people out of poverty while transforming local communities with life-saving services, using rigorous data to understand the most effective ways to move people out of poverty for good. They "add venture," believing that when local economies thrive, children survive and families escape poverty faster. Founded in 2010, the Adventure Project has created 862 jobs impacting over one million people in Haiti, India, Uganda, and Kenya.

follow
AIDS Emergency Fund
AIDS Emergency Fund responds compassionately to the AIDS crisis by providing immediate, short-term financial assistance to help people disabled by HIV/AIDS to cover their basic human needs and stabilize their living situations.

follow
Alex's Lemonade Stand
Alex's Lemonade Stand Foundation (ALSF) emerged from the front yard lemonade stand of cancer patient Alexandra "Alex" Scott. In 2000, 4-year-old Alex announced that she wanted to hold a lemonade stand to raise money to help find a cure for all children with cancer. Alex sadly passed away four years later, but since selling her first cup of lemonade, the foundation bearing her name has evolved into a national fundraising movement, complete with thousands of supporters across the country carrying on her legacy of hope. To date, Alex's Lemonade Stand Foundation, a registered 501(c)3 charity, has raised more than $100 million toward fulfilling Alex's dream of finding a cure, funding over 475 pediatric cancer research projects nationally. For more information on Alex's Lemonade Stand Foundation, visit AlexsLemonade.org.

follow
All Stars Helping Kids
All Stars Helping Kids is committed to providing disadvantaged and underserved children support in a safe and healthy learning environment. Their vision is to increase the effectiveness of nonprofits in the Bay Area, so that all youth are able to thrive, regardless of where they come from. They believe that with early-stage investment, many more nonprofits could make the world a better place. For nearly 25 years, All Stars has used the simple formula of raising money and redistributing it to create opportunities in education, health, and life skills for disadvantaged youth.

follow
Always Dream Foundation
Kristi Yamaguchi's Always Dream Foundation's mission is to inspire underserved children to reach for their dreams through innovative reading programs and by advancing the cause of early childhood literacy. Their Always Reading literacy program combines technology with books to raise literacy skills, increase overall academic success and life potential. They also inspire children to "dream big" through engaging families with community events and serving as an advocate, highlighting the importance of early childhood literacy.

follow
Alzheimer's Research, Care and Support
Alzheimer's is a debilitating memory-loss disease that affects more than three million Americans every year. As an Alzheimer's sufferer ages, they begin to lose their ability to retain information, in some cases forgetting their own identities and those of their closest friends and family. IfOnly experiences supporting this cause will benefit organizations dedicated to cutting-edge research to end Alzheimer's and to providing care and support to those living with Alzheimer's or dementia.

follow
Amar'e Stoudemire Foundation
The Amar'e Stoudemire Foundation is a youth outreach program designed to creatively inspire and help at-risk youth succeed with the goal of eradicating poverty through education. By providing education, support, supplies, tools and donations, the Foundation helps each child thrive and achieve goals well beyond even their own expectations.

follow
The American Cancer Society
For 100 years, the American Cancer Society (ACS) has worked relentlessly to save lives and create a world with less cancer and more birthdays. Together with millions of our supporters worldwide, we help people stay well, help people get well, find cures, and fight back against cancer.

follow
The American National Red Cross
The American Red Cross shelters, feeds and provides emotional support to victims of disasters; supplies about 40 percent of the nation's blood; teaches skills that save lives; provides international humanitarian aid; and supports military members and their families. The Red Cross is a not-for-profit organization that depends on volunteers and the generosity of the American public to perform its mission. For more information, please visit redcross.org or cruzrojaamericana.org, or visit us on Twitter at @RedCross.

follow
The American Red Cross - Get Prepared California 2017
The American Red Cross is a nonprofit, humanitarian organization that prevents and alleviates human suffering in the face of emergencies by mobilizing the power of volunteers and the generosity of donors. April 1 marks the opening of the annual California auction to support the American Red Cross. Created in 2012 to help promote earthquake preparedness, the auction is managed by iHeartMedia, Inc. and is sponsored by the California Earthquake Authority. Dozens of partners have donated valuable auction items. iHeartMedia, Inc. is at the forefront of creating the auction, promoting earthquake preparedness, and working with great community partners to support the American Red Cross.

follow
American Red Cross Gold Country Region
The American Red Cross exists to provide compassionate care to those in need in the face of emergencies by mobilizing the power of volunteers and the generosity of donors. The American Red Cross Gold Country Region serves the most ethnically and racially integrated metropolitan area in the country. Headquartered in the California State Capital of Sacramento the region covers a territory consisting of urban to rural, mountains to valley flatlands, and everything in between. We are dedicated to providing exemplary customer service when delivering the Red Cross mission to our constituents. To date, American Red Cross is part of the world's largest humanitarian network with 13 million volunteers reaching an average of over 100 million people across the globe.

follow
amfAR The Foundation For AIDS Research
amfAR, The Foundation for AIDS Research, is dedicated to ending the AIDS epidemic through innovative research. Help us make AIDS history. amfAR is one of the world's leading nonprofit organizations dedicated to the support of AIDS research, HIV prevention, treatment education, and the advocacy of sound AIDS-related public policy. Since 1985, amfAR has invested more than $340 million in its programs and has awarded grants to more than 2,000 research teams worldwide.

follow
An Act of Dog
We are paving two parallel pathways: cultivating compassion for animals and raising funds through the sale of our fine art products to give back to rescue groups across the nation, and working with schools to show kids how to use their art for social change. We envision the 5500 portraits of shelter dogs in a working/interactive museum, where kids will come to create for an animal cause or other social injustices they are passionate about, turn their art into a product and build social campaigns to raise money and awareness for change.

follow
Andrade-Faxon Charities for Children
The Adrade-Faxon Charities for Children was established by Billy and Brad to give back to the people of Rhode Island and Massachusetts who have supported them over the years. The charity supports organizations that benefit the needs of children, such as young cancer patients, foster kids seeking permanent homes and children who are mentally handicapped. Grants are made to organizations whose work helps less fortunate children. Since its inception, over $7.5 million has been raised for children's charities in Rhode Island and Southern Massachusetts.

follow
The Andy Roddick Foundation
The Andy Roddick Foundation (ARF) believes talent is universal but opportunity is not. Almost without exception, children who suffer from economic hardship, educational disadvantages and neglect do not have a chance to make decisions about their futures. By focusing on character development and values such as honor, respect, dignity and duty, ARF's goal is to provide all children a support system that gives them hope for a brighter future. To achieve this goal, ARF has raised over $11 million to fund programs that improve the daily lives of thousands of children. These programs include everything from summer and tennis camps to after-school programs and school uniform initiatives.

follow
Angelic Organics Learning Center
Angelic Organics Learning Center has built sustainable local food and farm systems since 1999. They offer food and farm workshops, farm stays, summer camps, field trips, and more on Angelic Organics farm, one of the oldest and largest organic/biodynamic CSA farms in the country.

follow
Animal Haven
Animal Haven is a nonprofit organization that finds homes for abandoned cats and dogs throughout the Tri-State area, and provides behavior intervention when needed to improve chances of adoption. Founded in 1967, we operate an animal shelter in Manhattan. We also provide programs that enhance the bond between animals and people.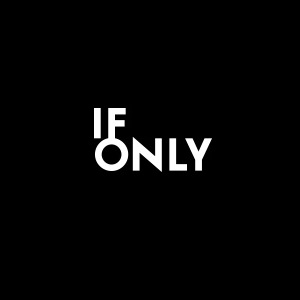 follow
Apnalaya
An NGO founded in 1973 to help children living in slums towards a better life, Apnalaya strives to achieve this through urban community development projects in Mumbai. Its role is one of empowerment: of encouraging ordinary men and women to believe in themselves and in their abilities to change their lives for the better. Partnership and participation are thus the key to all of Apnalaya's activities. From identification of needs and problems, to planning and execution of projects, local people are involved at every stage. Apnalaya's programmes are carried out by trained and dedicated community based staff, who work hand in hand with professional social workers, teachers doctors and volunteers under the guidance of the CEO.

follow
Aquarium of the Bay
As part of bay.org, our mission is to protect, restore and inspire conservation of San Francisco Bay and its watershed, from the Sierra to the sea. While our passion and work are locally-focused, we have a broad impact that touches upon every major challenge facing our global environment.

follow
ART = CURE
Nick Hexum, lead singer and guitarist of 311, launched the ART = CURE campaign after his mother was diagnosed with multiple myeloma, an incurable blood cancer. Nick is a dedicated supporter of the Multiple Myeloma Research Foundation (MMRF), the leading cancer research organization whose precision medicine model is accelerating unprecedented advances for cancer patients. The MMRF's highly innovative, collaborative approach has resulted in life-saving breakthroughs, including advances that have helped triple the life expectancy of patients. Nick and his family know that one of the most powerful ways they can help their mother and other cancer patients is by supporting the MMRF and its research to find a cure. 100% of the proceeds from ART=CURE go directly to the life saving work being done by the MMRF.

follow
Art Production Fund
Art Production Fund is a 501(c)3 non-profit organization dedicated to commissioning and producing ambitious public art projects, reaching new audiences and expanding awareness through contemporary art. APF primarily acts as a producer, offering guidance to the artist and bringing together the individuals, institutions, and resources needed to realize and promote projects. It also works to educate the public about contemporary art and share its expertise with individual artists and other emerging art producing organization. APF selects its project with the aim of reaching wide audiences and reducing the physical as well as the psychic distance of cultural, class, linguistic, racial and income barriers that may hinder participation in contemporary art. Projects take place where people live and work and an extensive website brings the projects to a worldwide audience.

follow
Art Start
Over the past twenty years, Art Start has become an award-winning, nationally recognized model for using the creative arts to transform young, at-risk lives. Art Start kids live in city shelters, on the streets, are involved in court cases, or surviving with parents in crisis. Through Art Start's daily creative arts workshops taking place inside some of the city's loneliest places, at-risk youth collaborate with local teaching artists and educators who donate their time and guidance to nurture the youth's creativity and talents. Art Start uses a student-centered approach to education. Our workshops instill in our youth the confidence to appreciate who they already are and what they innately have to offer the world; then, to think critically, ask important questions, and pursue meaningful opportunities in life – against all odds.

follow
ArtCare
ArtCare advocates and fundraises for the priorities of the San Francisco Arts Commission through its programs that include arts education, civic art collection restoration, Sister City cultural exchanges, and the Mayor's Art Award. San Francisco's civic art collection includes over 4,000 objects, valued at close to a million dollars. Approximately 800 are located in the public realm and many are major tourist attractions. Through its restoration projects, ArtCare fosters a public sense of stewardship of the city's historic objects and modern sculptural treasures, thereby enriching cultural life in San Francisco, renowned for its artistic vitality, innovation, opportunity, and inclusiveness, where art is valued and creativity thrives.

follow
Arts for All
Arts For All offers accessible artistic opportunities to children in the New York City area who face socio-economic, physical, or emotional barriers to exploring the arts. Through Arts For All, professional artists work with youth organizations to build self-confidence, self-expression, teamwork, resilience, and creativity in children.

follow
Arts in the Armed Forces
Arts in the Armed Forces honors, educates, inspires, and entertains all active duty and veteran members of the United States Armed Forces by bringing them the best modern American theater, free of charge. AITAF believes that theater can be a unique tool and resource for our service members and their families, enabling deeper communication skills and emotional intelligence. Founded by former Marine and Emmy-nominated actor Adam Driver, AITAF enlists artists of the highest quality and chooses thought-provoking content with an eye to what might speak to this particular audience, bridging the cultural gap between the Armed Forces and the performing arts. AITAF programming accentuates the shared humanity of all Americans by using performance to unite artists and service members, and encourage dialogue.

follow
Asia Art Archive
Asia Art Archive (AAA) is one of the most valuable growing collections of material on the recent history of art from Asia. AAA builds tools and communities to collectively expand knowledge through research, residency, and educational programs.

follow
The Asian Women's Shelter
The mission of Asian Women's Shelter (AWS) is to eliminate domestic violence by promoting the social, economic, and political self-determination of women. AWS is committed to every person's right to live in a violence-free home and has a specific focus towards addressing the cultural and language needs of immigrant, refugee, and U.S.-born Asian women and their children.

follow
Asociacion de Amigos del MAP
La Asociación de Amigos del MAP, A.C., surgió como consecuencia de la absoluta necesidad de contar con la participación de la sociedad civil, para crear una institución formal y permanente, destinada a la difusion y promoción del arte popular mexicano.

follow
Assert
Assert is a United Kingdom based support group. Assert is compromised of volunteers who have direct contact with Angelman Syndrome. The majority of the trustees are parents or relatives of children or adults with Angelman Syndrome. Assert also has a panel of experts who are able to answer and advise on more complex questions. Many of these experts are recognised worldwide in their fields of expertise relating to Angelman Syndrome.

follow
Astronaut Scholarship Foundation
To aid the United States in retaining its world leadership in science and technology by providing college scholarships for the very best and brightest students pursuing science, technology, engineering or math degrees.
In addition, the Astronaut Scholarship Foundation (ASF) strongly promotes the importance of science and technology to the general public by facilitating unique programs and special events.

follow
The Aubri Brown Club
The Aubri Brown Club is a non-profit organization that exists to help families who have lost a child. The Club hopes to comfort those who have been impacted with great loss and hopes to be a helpful resource in their time of need, offering a variety of practical services that have been thoughtfully considered for these families based on personal experience.

follow
Australian Childhood Foundation
Childhood abuse and neglect have a devastating impact on the lives of children, and the trauma that results from their experiences can continue to negatively impact their lives long after the abuse itself has stopped. The Australian Childhood Foundation's mission is to safeguard children from abuse, help those already affected heal, and be relentless in advocating for their needs. They do so with the help of specialized trauma teams, which use a range of different approaches including art, play, and creative therapies to give children back the sense of joy, laughter, and discovery that are a necessary part of childhood. With the help of patrons like Chris and Liam Hemsworth, the ACF hopes to move towards a world where all children are safe from the trauma of abuse, violence, and neglect.

follow
Autism Speaks
At Autism Speaks, our goal is to change the future for all who struggle with autism spectrum disorders. We are dedicated to funding global biomedical research into the causes, prevention, treatments and a possible cure for autism. We strive to raise public awareness about autism and its effects on individuals, families, and society: and we work to bring hope to all who deal with the hardships of this disorder. We are committed to raising the funds necessary to support these goals.

follow
Ayudame a sonreir ante el cancer A C
Cuando un niño es diagnosticado con cáncer vive un cambio total en su vida, es separado de su familia y sus amigos cercanos para encontrarse con el dolor, la incertidumbre y la confusión. ASAC se vincula y compromete responsablemente con estas historias con base en un modelo de intervención profesional que permite acompañar, sensibilizar y capacitar a distintos actores sociales; todo esto con el fin de devolverle a los niños el derecho a divertirse y jugar, además de proporcionarles herramientas para validar sus emociones en el camino de la enfermedad.

follow
Baby2Baby
Baby2Baby, a non-profit organization led by Co-Presidents Kelly Sawyer Patricof and Norah Weinstein, provides low-income children, ages 0-12, with diapers, clothing and all the basic necessities that every child deserves. By distributing new and gently used items to over 60 non-profit partner organizations including homeless and domestic violence shelters, Head Start programs and children's hospitals, Baby2Baby will serve over 80,000 children this year and to date the organization has distributed more than 5 million diapers. Baby2Baby board members include Jessica Alba, Nicole Richie, Julie Bowen, Drew Barrymore, Molly Sims and Rachel Zoe.

follow
Bailey's Cafe
Bailey's Cafe believes that healthy, vibrant communities have spaces where people can go to find their personal relevance and sense of purpose, nurture their individual growth, and make connections with other people, including across generations. Bailey's Cafe creates physical and virtual spaces in partnership with local leaders, artists, and inter-generational volunteers, through a focus on community building, service, and the arts. Bailey's Café is Brooklyn-based with roots in Bedford-Stuyvesant and Crown Heights. They are committed to working in communities across New York City that lack Bailey's Café type spaces and programs. Learn more at http://baileyscafe.org/.

follow
Barclays Center Cares
Barclays Center Cares' mission is to improve the lives of our community by developing sustainable programs to give back. Barclays Center Cares serves as the umbrella for all Barclays Center franchises. We believe that the community should have access to our programs. With the support of all our franchises - the Brooklyn Nets, New York Islanders, Brooklyn Boxing, Brooklyn Hoops, Brooklyn Family, and Brooklyn Show - the focus is on culinary, music, sports and sustainability initiatives.

follow
Be The Match
Be The Match, operated by the National Marrow Donor Program (NMDP), is a nonprofit organization dedicated to helping every patient get the life-saving transplant they need. As trusted leaders in advancing treatments for those facing life-threatening blood cancers, Be The Match provides the ground-breaking research, innovative technologies, patient support and education that save lives.

follow
Best Buddies
Best Buddies International is a nonprofit organization dedicated to establishing a global volunteer movement that creates opportunities for one-to-one friendships, integrated employment, and leadership development for people with intellectual and developmental disabilities (IDD). They are the world's largest organization dedicated to ending the social, physical, and economic isolation of the 200 million people with IDD. For individuals within this community, Best Buddies helps them form meaningful friendships with their peers; secure successful jobs; live independently; improve public speaking, self-advocacy, and communications skills; and feel valued by society. With chapters across six continents, 54 countries, and all 50 states, Best Buddies has impacted more than 990,000 people globally and have incorporated a number of celebrities into their Global Ambassadors program, including Tom Brady, Rob Lowe, Cindy Crawford, Kenny G, and Elle Fanning.

follow
Beyond Differences
Beyond Differences empowers students to end social isolation in middle school through online and campus programs. We are a student-led organization. We believe that change can only be true and lasting if the agents of that change are youth themselves. We are the only organization singularly focused on ending social isolation. Social isolation is often the precondition to the bullying, teasing and violence that occur too often in our schools and communities. By focusing on social isolation, Beyond Differences helps prevent bullying and teasing instead of reacting to it. We grew out of the experience of a child. Lili Rachel Smith—the heart and guiding light of Beyond Differences—went through the pain of social isolation. She was determined to keep searching until she could find her place in the world. Thankfully, she found that place at Scattergood Friends School in West Branch, Iowa, before she passed away at the age of fifteen in her sleep. We created Beyond Differences in Lili's honor and memory.

follow
Beyond Limits Therapeutic Riding
At Beyond Limits Therapeutic Riding, their mission is to provide therapeutic horseback riding and other services for children and adults that promote and enrich their physical, developmental, psychological, and social well-being to encourage them to reach beyond limits.

follow
Beyond Type 1
Beyond Type 1 is a new brand of philanthropy leveraging the power of social media and technology, changing what it means to live with Type 1 Diabetes. By educating the global community about this autoimmune disease, as well as providing resources and support for those living with type 1, we will bridge the gap from diagnosis to cure, empowering people to both live well today and to fund a better tomorrow.

follow
Big Kidz Foundation
The mission of the Big Kidz Foundation is to nurture the intellect of youth by providing them with culturally diverse experiences in the humanities, which will expand their leadership abilities and create social-conscious individuals. The Big Kidz Foundation, the philanthropic vision of Outkast member Antwan "Big Boi" Patton, is an effort to take education and knowledge to another dimension. Established in 2006, with a firm belief that cultural exposure, musical and literary expressions, and the invaluable experiences of travel, makes for a well-rounded person. Big Boi of the Grammy Award-winning duo Outkast, has had an enjoyable tenure in the music business and attributes the success of this group to their originality and non-traditional creativity.

follow
The Bostonian Society
The Bostonian Society is dedicated to explaining, studying, and preserving Boston's uniquely important history, embodied in materials, records, and structures such as the Old State House, and in sharing an understanding of the revolutionary ideas born here.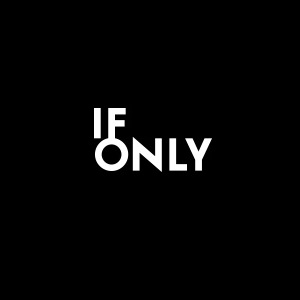 follow
Boys & Girls Club of America + The Starlight Foundation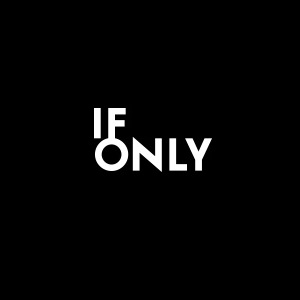 follow
Boys & Girls Club of Long Beach

follow
Breast Cancer Emergency Fund
The Breast Cancer Emergency Fund's mission is to provide quick and compassionate emergency financial assistance to low-income people battling breast cancer in order to cover basic human needs, lessen financial burdens, and improve quality of life.

follow
The Breast Cancer Research Foundation
BCRF is a nonprofit organization committed to achieving prevention and a cure for breast cancer. We provide critical funding for cancer research worldwide to fuel advances in tumor biology, genetics, prevention, treatment, metastasis and survivorship. Since our founding in 1993 by Evelyn H. Lauder, BCRF has raised more than half a billion dollars for lifesaving research. Through a unique and streamlined grants program, we seek out the brightest minds in science and medicine and give them the necessary resources to pursue their best ideas. As a result, researchers are able to make discoveries and design new approaches to address all aspects of breast cancer—and do so in record time.

follow
Brian Boitano's Youth Skate
Brian Boitano's Youth Skate is a non-profit organization whose purpose is to introduce inner-city youth to the sport of ice skating and present it as a safe, fun and challenging after school activity. The program is run in conjunction with the San Francisco Unified School District and is supported by the San Francisco Redevelopment Authority, the Yerba Buena Ice Skating Center, and the City of San Francisco. Brian Boitano's Youth Skate takes place at the Yerba Buena Ice Center in San Francisco during the school year. Participants from 5th grade to 9th grade are chosen by the San Francisco Superintendent of Schools office. The students receive instruction from top Bay Area instructors, among them, Brian Boitano, his coach Linda Leaver and Olympian Yvonne Gomez.

follow
Bridge School Foundation
The Bridge School is a nonprofit organization whose mission is to ensure that individuals with cerebral palsy achieve full participation in their communities in spite of severe speech and physical impairments. Their innovative life-long educational strategies include the use of augmentative and alternative means of communication and technology applications. The Bridge School is an internationally recognized leader in education for children who use augmentative and alternative communication and has developed unique programs and trained highly skilled professionals in the use of state-of-the-art assistive technology.

follow
Broadway Cares/Equity Fights AIDS
Broadway Cares/Equity Fights AIDS is one of the nation's leading nonprofit AIDS fundraising organizations. By drawing upon the generosity of the American theatre community since 1988, BC/EFA has raised more than $250 million for essential services for people with AIDS and other critical illnesses. Broadway Cares awards annual grants to more than 450 AIDS and family service organizations nationwide and is the major supporter of numerous social service programs: The Actors Fund, the Phyllis Newman Women's Health Initiative, the Al Hirschfeld Free Health Clinic, The Dancers' Resource, and the Stage Managers' Project.

follow
The Brock Yates Tribute Fund: Alzheimer's Association
The Brock Yates Tribute Fund through the Alzheimer's Association was created in 2013 to raise money and awareness of this fatal disease.
Currently battling Alzheimer's, Brock dedicated his life to all the automobile enthusiasts around the country. Brock was the Editor At Large of Car and Driver Magazine for 40 years. He was the mastermind behind the Cannonball Sea-To-Shining Sea Memorial Trophy Dash and One Lap of America. A best-selling author, he has penned 15 books and 2 screenplays. Brock has written articles for almost every magazine in print and for the Wall Street Journal and Washington Post. He received many Cable TV Ace Awards over the years for sports casting. By supporting this Tribute Fund, we can honor this special man for all that he has given to us.
The Alzheimer's Association is the leading voluntary health organization in Alzheimer care, support and research. The funds we raise will go directly toward supporting their mission.

follow
The Brooklyn Nets Foundation
The Brooklyn Nets Foundation is committed to making a positive impact in the New York community by providing effective initiatives and programs for kids and families that focus on Education, Health & Wellness, Athletics and Community Development.

follow
Burberry Foundation
The Burberry Foundation is a philanthropic organisation dedicated to supporting young people, helping them to realise their full potential and thrive in the world they are inheriting. Through generous donations from Burberry employees and customers, the Foundation has inspired over 44,000 young people globally. They've accomplished this by combining financial support with the enormous creativity, knowledge and dedication of Burberry employees. Established in 2008, the Burberry Foundation is a registered charity in England and Wales (1123102).

follow
Camp Southern Ground
Nestled on over 400 acres in the farmlands of Georgia, Camp Southern Ground, a 501 (c) (3) non-profit organization, is the passion-project of GRAMMY Award winning artist Zac Brown. Our mission is to operate a camp to allow children to overcome academic, social and emotional difficulties so they may reach their full potential and provide the tools necessary to achieve excellence in all facets of their lives.

follow
Camp Sunshine
Nestled alongside the shores of beautiful Sebago Lake, Camp Sunshine provides respite, support, joy and hope to children with life-threatening illnesses and their immediate families through various stages of a child's illness. The year-round program is free of charge to all families, and includes 24-hour onsite medical and psychosocial support. Bereavement groups are also offered for families who have lost a child to an illness.

follow
Camp Taylor
Camp Taylor offers programs for young people and families of children with heart disease. The camp was created to let children who have dealt with heart disease so that they can improve their emotional, mental and social capacities.

follow
Cancer Angels of San Diego
Unlike the larger, national organizations who primarily fund research and education, Cancer Angels of San Diego is community focused and provides direct relief for patients in San Diego County with any type of Stage IV cancer who are struggling with severe financial difficulties. We are committed to providing support for as long as it is needed and provided we have the funds. Many organizations give only very temporary and limited financial help, leaving the patients "stranded" when modern medicine extends their lives. CASD distributes funds to landlords or mortgage holders and utility companies, offers gift cards from grocery stores, provides gas cards from gas stations, gift cards to clothing stores, and funds for other services that are essential for living. Cancer Angels of San Diego does not provide monies directly to its clients. Payments are made only to the providers of the services needed by the client. These funds bring great relief to the patients under our wings, so they can focus on the fight. With our current funding we are able to help over 30 patients each month and have provided over half a million dollars in direct support, but there are many more in need of help.

follow
Carmelo Anthony Foundation and PitCCh In Foundation
The King Pins of New York Bowling Tournament is a collaboration between The Carmelo Anthony Foundation and the PitCCh In Foundation. The Carmelo Anthony Foundation is the vehicle by which Carmelo gives back to the community through a variety of outreach programs and donations. The mission of this nonprofit organization is to positively impact the lives of those living in under-served communities through 3 key focus areas – education, recreation & community outreach. The PitCCh In Foundation was co-founded by New York Yankees pitcher CC Sabathia and his wife Amber. The foundation's mission is to enrich the lives of inner-city youth by raising their self-esteem through educational and athletic activities in the New York Tri-State area and Northern California.

follow
Cedars-Sinai Medical Center Trauma Center
Since its beginning in 1902, Cedars-Sinai has evolved to meet the healthcare needs of one of the most diverse regions in the nation, continually setting new standards in quality and innovation in patient care, research, teaching and community service. Today, Cedars-Sinai is widely known for its national leadership in transforming healthcare for the benefit of patients. The hospital also impacts the future of healthcare through education programs that encompass everything from highly competitive medical residency and fellowship programs to a biomedical science and translational medicine PhD program, advanced training for nurses and educational opportunities for allied health professionals. Most notably, Cedars-Sinai demonstrates a longstanding commitment to strengthening the Los Angeles community through wide-ranging programs that improve the health of its most vulnerable residents.

follow
Cedars-Sinai Sports Spectacular
Sports Spectacular is dedicated to linking world-class athletes and innovative medical research to advance healthier futures for all. The Sports Spectacular Diabetes & Obesity Wellness & Research Center at Cedars-Sinai is focused on eradicating diabetes & obesity in the U.S. through research, prevention and education.

follow
Centurion
Centurion is a small but mighty organization located in Princeton, NJ, that fights to free innocent men and women who have been convicted of crimes they did not commit. We were the very first organization in the world to do this work, since 1980. We take on the hard cases - we knock on doors, find lost evidence, uncover crooked police work, and seek the truth. We work for people just like you and me who were in the wrong place at the wrong time. They got caught in the system and cannot afford legal defense to prove that they are innocent. Imagine 10, 20, 30 years in a maximum security prison for something you did not do. This is hard work. It's expensive work. We have freed 54 innocent men and women who we then help re-enter society. Justice should not be only for those who can afford it. Innocent people in prison? It doesn't make sense. It happens more than you know.

follow
The CFDA Foundation
The Council of Fashion Designers of America (CFDA) Foundation is a separate not-for-profit organization, which was created to raise funds for charity and industry activities. Specifically, the CFDA Foundation annually fundraises for Fashion Targets Breast Cancer which supports breast cancer patient care, HIV/AIDS, and disaster relief. Through innovative partnerships with brands, retailers, and CFDA designers, the Foundation is able to leverage fashion and effectively generate awareness and funds for these charitable causes. To learn more about the organization, please visit CFDA.com.

follow
Challenged Athletes Foundation
It is the mission of the Challenged Athletes Foundation to provide opportunities and support to people with physical disabilities so they can pursue active lifestyles through physical fitness and competitive athletics. The Challenged Athletes Foundation believes that involvement in sports at any level increases self-esteem, encourages independence and enhances quality of life. Established in 1997, CAF helps disabled athletes reach their absolute potential by providing grants to fund adaptive equipment, clinics to build confidence, and mentors to provide guidance.

follow
The Chang Family Foundation
The Chang Family Foundation is a natural extension of the Chang Family's core values and an affirmation of their commitment to community service. Throughout the years, the Chang Family Foundation has shown a passionate dedication to tennis and family with sports and Asian outreach programs.

follow
The Charles Tillman Cornerstone Foundation
The mission of the Charles Tillman Cornerstone Foundation is to provide opportunities and resources to children and their families who are in need. Since 2005, Charles Tillman's charitable efforts have impacted the lives of thousands of critically and chronically ill children and their families.

follow
The Charlotte and Gwenyth Gray Foundation
Batten disease is a fatal, genetically inherited nervous system disorder that reduces lifespan to between 6 and 12 years. In 2015, after their daughters received devastating Batten diagnoses, Gordon and Kristen Gray created The Charlotte and Gwenyth Gray Foundation to Cure Batten Disease. With a goal of raising the estimated $10 million necessary to fund the urgent medical research to save the lives of children with the disease, the Foundation has already raised over four million dollars and begun an FDA-approved, first-of-its-kind investigational gene therapy clinical trial. With the money they've raised, the Foundation is also funding research into cellular therapy and small molecule therapy. Donations help to raise funds for the lifesaving medical and scientific research critical to curing the disease. Every dollar counts, and every moment matters.

follow
Chefs Cycle Share Our Strength
Chefs Cycle is a fundraising endurance event featuring award-winning chefs and members of the culinary community fighting hunger outside the kitchen. For the past three years, Chefs Cycle has engaged culinary talents who want to push their limits by completing a three day, 300 mile ride while raising funds and awareness in support of No Kid Hungry. Using proven, practical solutions, No Kid Hungry is ending childhood hunger today by ensuring that kids start the day with a nutritious breakfast and families learn the skills they need to shop and cook on a budget. When we all work together, we can make sure kids get the healthy food they need. No Kid Hungry is a campaign of national anti-hunger organization Share Our Strength.

follow
Chess in the Schools

follow
Child Success Foundation
The Child Success Foundation provides the opportunity for children struggling with developmental delays and/or learning challenges to achieve success socially, physically, academically, and emotionally by offering financial assistance to families who cannot afford to seek necessary services at qualifying therapy facilities. Additionally, the Child Success Foundation provides community education and literacy training for early detection, assessments, and therapy intervention.

follow
Children Mending Hearts
Children Mending Hearts is dedicated to empowering disadvantaged youth through educational and arts programs that build empathy and global citizenry. Our goal is to directly engage the youth of America in global children's causes where they can positively impact the life of another child and ultimately realize their potential to effect change both in their own community and around the world.

follow
Children of Shelters
Children of Shelters' mission is to connect some of the 2,500 children living in or being supported by family transitional shelters to the enrichment and educational opportunities they need to better their chances at ending a life of poverty. As advocates of the children we serve, we are committed to addressing both their basic and more in-depth needs. From cultural activities, to educational support such as in-shelter tutoring and tuition assistance, our children benefit from growing self-confidence, leadership development and improved education to help them on their way.

follow
The Children's Hospital of Philadelphia Foundation
The Children's Hospital of Philadelphia Foundation is a charitable, tax-exempt organization benefiting The Children's Hospital of Philadelphia. Philanthropic support from donors sustains vital programs that are not reimbursed through insurance; funds pediatric healthcare, research and clinical education; and drives the Hospital's growth. Demand for services offered by Children's Hospital continues to increase. The costs for research and care are also on the rise, while federal funding and Medicaid are in sharp decline. As a non-profit, Children's Hospital relies on donations to make a difference in the lives of children today, research better treatments for the future, help families that cannot afford healthcare, and provide quality of life programs and services.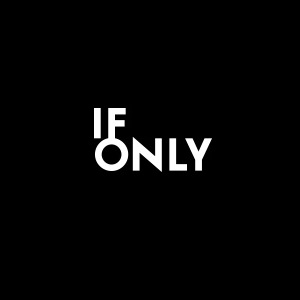 follow
Chime for Change
Chime for Change raises funds and awareness for the empowerment of women and girls, focusing on education, health and justice, Founded by Gucci in February 2013, Chime for Change serves to convene, unite and strengthen the voices speaking out for girls and women around the world. The group has 220 projects that fund non-profit organizations in 81 countries. It is curated by some of the world's foremost advocates, including entertainers like Beyoncé, Madonna and Halle Berry.

follow
Chinatown Community Development Center
The Mission of the Chinatown Community Development Center is to build community and enhance the quality of life for San Francisco residents. We are a place-based community development organization serving primarily the Chinatown neighborhood, and also serve other areas including North Beach and the Tenderloin. We are a community development organization with many roles - as neighborhood advocates, organizers and planners, and as developers and managers of affordable housing we currently provide 4,000 affordable homes to families, seniors, and adults who are struggling to make ends meet in San Francisco.

follow
The Chopra Foundation
The Chopra Foundation's Mission is to participate with individuals and organizations in creating a critical mass for a peaceful, just, sustainable, and healthy world through scientifically and experientially exploring non-dual consciousness as the ground of existence and applying this understanding in the enhancement of health, business, leadership and conflict resolution.The Chopra Foundation is dedicated to improving health and well being, cultivating spiritual knowledge, expanding consciousness, and promoting world peace to all members of the human family.

follow
The Chris & Vicky Cornell Foundation
The Chris & Vicky Cornell Foundation was formed in late 2012 with the mission to protect the most vulnerable children. While most of their philanthropic work to date has been private and anonymous, Chris and Vicky formed the Foundation based on their personal experience working in the child protection space.
Learn more at http://chrisandvickycornellfoundation.org


follow
Chris Evert Charities
For the past 21 years, Chris has directed her energy towards another goal - the goal of helping children and families that are at-risk due to drug and alcohol addictions. Chris Evert Charities was created to help fund programs that benefit these children; focusing on programs that keep families intact while the family members seek better lives for themselves and their families. Working closely with the Ounce of Prevention Fund of Florida, Chris Evert Charities has raised more than $19 million million dollars towards the fight against drug abuse and child neglect in Florida.

follow
City Harvest
City Harvest is the world's first food rescue organization, dedicated to feeding New York City's hungry men, women and children. It exists to end hunger in communities throughout the city through food rescue and distribution, education and other practical, innovative solutions.

follow
City of Hope
City of Hope is dedicated to making a difference in the lives of people with cancer, diabetes and other serious illnesses. Our mission is to transform the future of health care by turning science into a practical benefit, hope into reality. We accomplish this by providing outstanding care, conducting innovative research and offering vital education programs focused on eliminating these diseases. Founded in 1913, City of Hope is one of only 41 comprehensive cancer centers in the nation, as designated by the National Cancer Institute. Our role as leaders in patient care, basic and clinical research, and the translation of science into tangible benefit is widely acknowledged. Our community includes research associates, scientists, doctors, nurses, allied health professionals, graduate students, fundraising specialists, marketing professionals, volunteers and an extensive support staff.

follow
City Slickers Farms
City Slicker Farms empowers West Oakland community members to meet the basic need for healthy food for themselves and their families by creating organic, sustainable, and high-yield urban farms and backyard gardens. These spaces provide healthy, affordable food and improve the environment. We seek to serve all West Oakland residents, prioritizing people who have least access.

follow
Citymeals-on-Wheels
Citymeals-on-Wheels raises private funds to ensure no homebound elderly New Yorker will ever go a day without food or human company. The organization provides a continuous lifeline of nutritious food and human company to homebound elderly New Yorkers in need, helping them to live with dignity in their own familiar homes and communities. Thanks to their partnership with the New York City Department for the Aging, along with gifts designated for administrative expenses, 100% of all donations will be used entirely for the preparation and delivery of meals.

follow
Clinton Foundation
The Clinton Foundation implements sustainable programs that improve access worldwide to investment, opportunity, and lifesaving services now and for future generations. Working in diverse geographic regions and responding to local needs, the initiatives address targeted challenges in the Foundation's key areas of focus: economic development, health and wellness, climate change and global health.

follow
Comedor Santa Maria
Comedor Santa María is a civic association dedicated to feeding and educating Mexican children living in extreme poverty. With 25 locations in operation, they feed 7,000 children every day. Since 1995, their mission has been to provide the most basic needs to the members of society who need it most. Through nourishment and loving treatment, Comedor Santa María gives these children the opportunity to have healthy, meaningful lives and become productive members of society.

follow
Community Links
Community Links is a social action charity, rooted in east London and nationally focused. For nearly 40 years Community Links have been working in the heart of east London tackling chronic poverty—unemployment, low educational attainment, poor health outcomes, and household deprivation. Our mission is to generate change in the communities of east London by running first rate practical activities to demonstrate that alternatives are possible and to share the learning with practitioners and policy-makers nationwide. We support over 16,000 people each year and run 25 social action projects, two social enterprises, and three national campaigns.

follow
Concussion Legacy Foundation
The Concussion Legacy Foundation is a 501(c)(3) non-profit organization headquartered in Boston. It was founded in 2007 by Dr. Robert Cantu and Chris Nowinski, Ph.D. to solve the concussion crisis through research, education and policy. For more information, please visit ConcussionFoundation.org.

follow
Conservatory of Flowers
The Conservatory of Flowers is a spectacular living museum of rare and beautiful tropical plants under glass. From Borneo to Bolivia, the thousands of species of plants at the Conservatory represent unusual flora from more than 50 countries around the world. Immersive displays in five galleries include the lowland tropics, cloud forest, aquatic plants, potted plants, and Butterflies and Blooms exhibit. Opened in 1879, the wood and glass greenhouse is the oldest existing conservatory in North America. The mission of the Conservatory is to connect people to plants in a place of exceptional beauty. In addition to being Golden Gate Park's tropical haven for 150,000 visitors each year, the Conservatory provides free field trips to 5,000 Bay Area students annually – helping them gain awareness and appreciation for unique tropical plants and rainforest ecosystems.

follow
Construyendo
Impulsar la solidaridad de los voluntarios por medio de la ayuda las familias mexicanas más necesitadas a través de la construcción de espacios que favorezcan el ambiente social y familiar.

follow
Contemporary A Cappella League
The mission of CAL is to spread harmony through harmony by helping people form, join, and maintain contemporary a cappella singing groups, and to provide performing opportunities, education, motivation, and accolades, while helping grow the adult a cappella community across the globe.

follow
Cookies for Kids' Cancer
Cookies for Kids' Cancer, a national 501(c)3 non-profit, is committed to raising funds for research to develop new, improved treatments for pediatric cancer, the #1 disease killer of children in the U.S. We provide inspiration and support for individuals, businesses and organizations to raise funds by hosting grassroots bake sales and other fundraising events

follow
The Cooking Project
Our mission is to teach young people fundamental cooking skills. By focusing on delicious, inexpensive dishes from diverse cultural traditions, our community of chefs, writers, home cooks, and farmers seeks to demystify the culture of food, make good food more accessible, and equip young people to successfully take on challenges in the kitchen and out.

follow
Council of Fashion Designers of America
The Council of Fashion Designers of America, Inc. (CFDA) is a not-for-profit trade association whose membership consists of more than 400 of America's foremost womenswear, menswear, jewelry and accessory designers. The CFDA foundation, Inc. is a separate not-for-profit organization, which was created to raise funds for charity and industry activities.

follow
Covenant House California
Covenant House California (CHC) is a non-profit agency whose mission is to reach out to at-risk homeless youth living on the streets and offer them hope and opportunities to turn their lives around. We help abused or neglected youth who have nowhere else to go. Since 1988, CHC has impacted the lives of more than 150,000 homeless youth out of our Los Angeles and Bay Area facilities.

follow
The CP3 Foundation
The CP3 Foundation strives to impact the communities it serves by using its resources and passion for philanthropy to enhance and promote education, health, sports and social responsibility for youth and families. The foundation's initiatives include partnerships with Feed The Children, Make-A-Wish Foundation, Boys & Girls Club and Habitat for Humanity. The foundation also sponsors and supports literacy initiatives, youth basketball clinics and court refurbishments, holiday giving and emergency preparedness initiatives.

follow
The Crayon Initiative
The Crayon Initiative organizes crayon collections that take unwanted crayons, remanufactures them, and provides them to hospitals that are caring for our kids. Hospital arts' programs provide in-hospital entertainment and learning programs. During a hospital stay, it's important for children to continue normal childhood development and skills building and to keep life as close to "normal" as possible for them. Art helps hospitalized children by alleviating anxiety, providing psychological support, and offering creative outlets for self-expression. Childrens' arts programs also enhance problem-solving and critical thinking skills, and promote creativity and imagination. Children can escape into a world of fantasy penned by their own imagination just by using crayons. The wax from crayons is not biodegradable and will never break down, leaving a waxy sludge in our landfills for centuries to come. The Crayon Initiative supports environmental efforts by diverting crayons from the landfills. Annually, over 500,000 pounds of broken crayons are discarded in landfills throughout the country. By collecting unwanted crayons from restaurants, schools, as well as other locations, and recycling them into new ones, The Crayon Initiative is doing our part to prevent crayons from depositing in the landfill.

follow
Creative Growth
Creative Growth Art Center's (CGAC) mission is to serve adult and young adult artists with developmental, physical, emotional, and mental disabilities, providing a creative and supportive environment for artistic exploration, gallery promotion and personal expression. The oldest and largest art center of its kind, Creative Growth Art Center (CGAC) has developed a reputation as a vital contemporary art center by encouraging the highest level of achievement and recognition for our artists with disabilities. CGAC's 152 artists with disabilities are thriving in the mainstream art world, making significant contributions to the field of contemporary art, and becoming recognized among the outstanding contemporary artists of our era.

follow
Creativity Explored
Creativity Explored is a San Francisco-based, nonprofit visual arts organization where adults with developmental disabilities create, exhibit, and sell art. Since 1983, Creativity Explored has been recognized as a model worldwide in the field of art and disability. For over 33 years, they have supported people with developmental disabilities in their quest to become working artists, and promoted their work as an emerging and increasingly important contribution to the contemporary art world. At Creativity Explored, art is a captivating means of challenging and transforming assumptions about disability.

follow
Crescent Moon Foundation
The Crescent Moon Foundation, founded by Hall of Fame quarterback Warren Moon, is dedicated to providing support for educational pursuits that will benefit children most in need who have displayed a commitment to their community, as well as other charitable causes. Ten scholarships are awarded annually to students who demonstrate a commitment to their community, excel in leadership and academics, and who are in need.

follow
Crohn's and Colitis Foundation of America
Crohn's disease and ulcerative colitis are two similar, but distinct, inflammatory bowel diseases (IBD) that, together, affect more than one million Americans. The Crohn's and Colitis Foundation of America was founded in 1967 to fund research for the diseases, with the ultimate aim of curing both. Nonprofit and volunteer-driven, the Foundation helps to improve the quality of life of children and adults affected by these diseases, and teaches, supports, and empowers patients and their caregivers through patient-centric education and advocacy programs. Serving more than 600,000 patients annually across 40 chapters, the foundation has invested a cumulative $267 million towards research for Crohn's and colitis and raised more than $80 million in 2015 alone.

follow
Crush It! Charity
Crush It! Charity was created to raise money through music to help build self-sufficient villages for the desperately poor through the Caring House Project Foundation.

follow
CUESA
CUESA (Center for Urban Education about Sustainable Agriculture) is a mission-driven nonprofit organization dedicated to cultivating a sustainable food system through the operation of farmers markets and educational programs. Founded in 1994, CUESA operates the world-renowned Ferry Plaza Farmers Market in San Francisco. CUESA's educational initiatives include cooking demonstrations, farm tours, youth programs, and more.

follow
The Dallas Museum of Art
The Dallas Museum of Art is both a responsible steward of cultural heritage and a trusted advocate for the essential place of art in the lives of people locally and around the globe. The DMA is transparent, ethical, and takes informed risks. It promotes research, dialogue, and public participation, helping to reveal the insights of artists from every continent over the last 5,000 years.

follow
David Lynch Foundation Los Angeles
Founded by legendary filmmaker David Lynch in 2005, the David Lynch Foundation has been working in the Los Angeles community since 2009. Its mission is to help prevent and eradicate the epidemic of trauma and toxic stress among at-risk populations through promoting implementation of the evidence-based Transcendental Meditation (TM) program in order to improve health, cognitive capabilities and performance in life. You can view a recent CBS Sunday Morning piece featuring the Foundation's work in Los Angeles schools here.

follow
David Ortiz Children's Fund
The David Ortiz Children's Fund, provides critical pediatric healthcare to children in New England and the Dominican Republic. The David Ortiz Children's Fund has currently raised over $2 million, provided over 200 children with live-saving heart surgery in the Dominican Republic, and has helped countless others throughout New England region.

follow
Davis Love Foundation
Established in 2005 by professional golfer Davis Love, III, the Davis Love Foundation contributes to the well-being and progress of society by supporting both national and community-based programs that focus on children and their families. Headquartered in St. Simons Island, GA, the private Foundation provides a positive and far-reaching vehicle for creative solutions to social ills that affect children and their families. The ambitious mission of the Davis Love Foundation is to help build a better future for vulnerable children and their families who are at risk of poor educational, economic, social and health outcomes. The Foundation provides grants and donations to community-based programs that focus on children and families in need.

follow
Defending the Blue Line
Our mission at Defending The Blue Line (DTBL) is ensuring that children of military members are afforded every opportunity to participate in the game of hockey. We accomplish this by providing free hockey equipment (courtesy of the National Hockey League Player Association's Goals and Dreams Foundation, Easton, and Graf Canada), access to some of the finest summer hockey camps at no cost, and grants to help with local association fees. In addition, we provide unique experiences for military families including attending National Hockey League, minor league affiliate, and collegiate hockey games.

follow
Deja tu huella
Somos un organismo sin fines de lucro, con la única intención de ayudar a todos los animales, principalmente perros y gatos, a tener una vida digna y sana. Somos una fundación "paraguas", trabajamos como puente para lograr enlazar y cubrir a distintos albergues de todo el país con diferentes recursos, tanto económicos, como en especie y voluntariado.

follow
Dempsey Center
The Dempsey Center is a leader in Quality of Life care for individuals and families impacted by cancer. We provide a personalized, holistic, and integrated approach to cancer prevention, education and support. We champion evidence-based approaches while involving patients, their medical teams, as well as their entire community of caregivers as equals. We provide support services to complement treatments, and support caregivers, patients, and their families equally.

follow
Derrick Brooks Charities
Recognized as often for his hard work in the community as he is for his hard hits on the football field, Brooks remains one of the most community-minded players in the NFL. Through his foundation, Derrick Brooks Charities, Inc., Brooks has made it his life's mission to positively impact the lives of youth in the Tampa Bay area. The foundation's programs include The Brooks Bunch program for disadvantaged youth, the "First and Goal" college prepatory program, and the Brooks-DeBartolo Collegiate High School; a Hillsborough County sponsored Charter High School.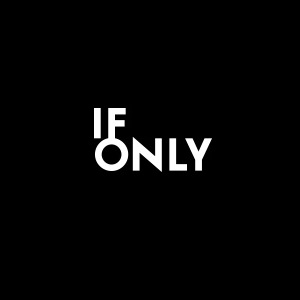 follow
Dignity Foundation
The Dignity Foundation is a non-profit organization, committed to changing the way people look at aging in India. They enable senior citizens to lead active lives through easy access to trusted information, opportunities for productive aging and social support services. Their vision is to create an enlightened society in which the 50+ feel secure, confident and valued, and can live with Dignity.

follow
Doctors Without Borders
Doctors Without Borders/Médecins Sans Frontières (MSF) is an international medical humanitarian organization working in nearly 70 countries to assist people whose survival is threatened by violence, neglect or catastrophe. Every year MSF sends around 3,000 doctors, nurses, logisticians, water-and-sanitation experts, administrators and other professionals to work alongside over 25,000 locally hired staff. MSF was founded in 1971 as the first non-governmental organisation to provide both emergency medical assistance and bear witness publicly to the plight of the people it assists. MSF is an international network with branches in 23 countries, and received the Nobel Peace Prize in 1999.

follow
Doing Philanthropy
The Nepal Earthquake Restoration project will be working hand in hand with the international non profit "Doing Philanthropy" group. Craig Calonica has been going to Nepal for 34 years running expeditions and heliski trips. The day after the earthquake hit on April 25th, 2015, he flew back to Kathmandu and began flying out injured and stranded people, and then from there he began flying in food and supplies into remote villages. On all the flights he would fly food and supplies in and on the flights out he would fly out injured and stranded villagers from young to old. Coming from a building background, he decided it was only right he use those skills to help rebuild the villages destroyed by the earthquake, and do so with a design that would withstand future earthquakes. Craig has been working with many of Nepal's leading agencies, helicopter and airline companies, hotel groups and the Nepalese military.

follow
Donors Choose
DonorsChoose.org is an online charity that makes it easy for anyone to help students in need. Public school teachers from every corner of America post classroom project requests and you can give any amount to the project that most inspires you. When a project reaches its funding goal, we ship the materials to the school. You'll get photos of the project taking place, a letter from the teacher, and insight into how every dollar was spent. Since their founding in 2000, DonorsChoose.org has raised more than 400 million dollars to fund teacher projects, and has helped more than 18 million students. Most recently, they've received support from television personality Stephen Colbert and earned Charity Navigator's highest possible rating.

follow
Dress for Success
Dress for Success is an international not-for-profit organization that empowers women to achieve economic independence by providing a network of support, professional attire, and the development tools to help women thrive in work and in life. Since starting operations in 1997, Dress for Success has expanded to more than 150 cities in 27 countries and has helped nearly one million women work towards self-sufficiency.

follow
Dress for Success Vancouver
Dress for Success Vancouver is a community empowering women into the workforce by providing them with professional attire, career services, and a leadership program. Since 1999, Dress for Success Vancouver has served over 24,000 women in the Vancouver's Lower Mainland. It is an affiliate of Dress for Success, an International not-for-profit organization in 140 cities and has served over 925,000 women worldwide.

follow
Ecofiltró
Ecofiltró provides water filters for needy Guatemalans in order to eliminate disease, improve quality of life, and reduce deforestation and carbon emissions.

follow
The Edible Schoolyard Project
The mission of The Edible Schoolyard Project is to teach essential life skills and support academic learning through hands-on classes in a one-acre organic garden and kitchen classroom. At the core of the mission is a free, sustainable, and delicious lunch for every child. The Edible Schoolyard curriculum is fully integrated into the school day and teaches students how their choices about food affect their health, the environment, and their communities. Using a local sustainable criteria for purchasing food, the organization supports not only the students but also the farmers and ranchers, who are taking care of the land for future generations. The Edible Schoolyard network now includes 4,800 schools and programs in all 50 states and 57 countries.

follow
Editha House
Editha House was established in November 2011 to provide affordable lodging for adult cancer patients and their adult caregivers traveling to Phoenix, AZ for medical treatment. They are conveniently located in Central Phoenix, close to many of the Valley's preeminent medical centers. The house consists of sixteen guestrooms with private bathrooms and kitchens. Besides the private areas, the house has two community television lounges and a community kitchen/dining area. Outside the house, there is a large patio area and private parking. All together, Editha House offers 10,750 square feet of serene living space.

follow
Education Renaissance of Nevada Initiative
The Education Renaissance of Nevada Initiative's mission is to bring arts and education experiences to Northern Nevada. They create live events—concerts, lectures, workshops, performances—that introduce young people to new experiences in art, literature, science, music, math and critical thinking. They are committed to providing these experiences to the community for free.

follow
Elton John AIDS Foundation
The Elton John AIDS Foundation (EJAF) was established in the United States in 1992 by Sir Elton John, and is headquartered in New York City. In 1993, Sir Elton also established his Foundation as a registered charity in the United Kingdom, headquartered in London. These two organizations function as separate entities with their own distinct grant-making portfolios, but both pursue the same mission – to reduce the incidence of HIV/AIDS through innovative HIV prevention programs, efforts to eliminate stigma and discrimination associated with HIV/AIDS, and direct treatment, care, and support services for people living with HIV/AIDS. The Foundation supports this mission through proceeds from special events, cause-related marketing projects, and voluntary contributions (large and small) from individuals, corporations, and foundations.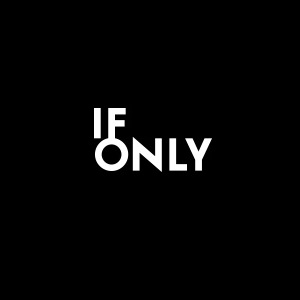 follow
The Eva Longoria Foundation
The Eva Longoria Foundation helps Latinas build better futures for themselves and their families through education and entrepreneurship. Their vision is to empower Latinas with programs that help women excel in school and attend college. Additionally, they work to provide entrepreneurs with career training, mentorship, capital, and opportunities. By investing in Latinas, they hope to build a stronger future for the United States.

follow
Everglades Outpost
Everglades Outpost's mission is to rescue and rehabilitate native and non-native wildlife. They believe educating the public is instrumental in the future of all sentient beings.

follow
Every Mother Counts
Hundreds of thousands of girls and women around the world die every year from complications in pregnancy or childbirth, creating a rippling effect that devastates children, families, and communities. 90% of these deaths are preventable. Every Mother Counts is a non-profit organization dedicated to making pregnancy and childbirth safe for every mother. We inform, engage, and mobilize new audiences to take actions and raise funds that support maternal health programs around the world.

follow
ExtraFood.org
Our mission is to help end hunger and waste in Marin County, California, where over 40,000 people do not have a secure food supply. In our county-wide food recovery program we pick up excess fresh food from Marin businesses -- such as grocery stores, restaurants, farmers' markets, and caterers -- and deliver it immediately to nonprofit food programs that serve Marin's most vulnerable people. Since December 2013 we have delivered over 300,000 pounds of food to 58 food programs serving thousands of people in our community.

follow
The Exuma Foundation
The Mission of The Exuma Foundation is to enhance the quality of life for the people of the island of Exuma in The Bahamas, both now and for future generations to come, by encouraging and managing gifts for operating, capital, and endowment, by addressing community needs through grant making, and by providing philanthropic leadership.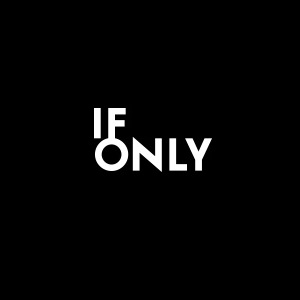 follow
The Eye on Jacob Foundation
The primary function of Eye on Jacob is to fund research for treatment and, hopefully, a cure for Usher Syndrome. The secondary mission is to establish support groups for patients and families of patients with Usher Syndrome.

follow
The Falcon Project
The often-reported species of North American primate has yet to be recognized by the scientific community. Any footage that has surfaced of this animal has been unconvincing: shaky camera, distant vantage point, and low light levels all contribute to the problem. Moreover, all evidence indicates that this creature is extremely elusive and strategically aware. Our solution: An unmanned aerial vehicle, to be outfitted with cutting edge videography equipment (thermal imaging, long range telescopic lens, gyroscopic stabilization), and deployed over "hot spots" of reported activity. Welcome to the Falcon Project, a non-profit research endeavor.

follow
Fam First Family Foundation
Family First Foundation supports nonprofit organizations that promote, defend and support the natural family. The foundation provides grants and organization along with management and development training that enable pro-family nonprofit organizations to provide programs and services to those in need.

follow
Family Equality Council
Family Equality Council connects, supports, and represents the three million parents who are lesbian, gay, bisexual, transgender and queer in this country and their six million children. We are changing attitudes and policies to ensure that all families are respected, loved, and celebrated—including families with parents who are LGBTQ. We are a community of parents and children, grandparents and grandchildren that reaches across this country. For 30 years we have raised our children and raised our voices toward fairness for all families.

follow
Family Services of Westchester
Family Services of Westchester (FSW) has been a private, not-for-profit, non-sectarian agency located in Westchester County, New York since 1954. A staff of more than 450 professionals and paraprofessionals includes master's degree-level social workers, psychiatrists, clinical psychologists, child care workers, nurses, certified home health aides, multi-lingual clinicians, peer counselors and early childhood educators. FSW offers a broad range of innovative programs custom designed to meet particular needs of children, teens, adults, and the elderly through our seven Family Centers.
Family Services of Westchester is governed by a board of directors composed of volunteers from the business and local community, and it has a very active and effective volunteer program. Funding comes from a healthy mix of government grants, fees, and philanthropic gifts contributed by individuals, foundations and corporations dedicated to maintaining the quality and scope of FSW's.

follow
Farm Aid
Since 1985, Farm Aid's mission is to build a vibrant, family farm-centered system of agriculture in America. Farm Aid's artists and board members Willie Nelson, John Mellencamp, Neil Young, and Dave Matthews host an annual concert to raise funds to support Farm Aid's work. With the support of the artists who contribute their performances each year, Farm Aid has raised more than $50 million to support programs that help farmers thrive, expand the reach of the Good Food Movement, and take action to change the dominant system of industrial agriculture and promote food from family farms.

follow
The Felix Organization
The Felix Organization provides inspiring opportunities and new experiences to enrich the lives of children who are growing up in the foster care system. Every $500 raised sends one child in foster care to Camp Felix for an exciting and fun filled week.

follow
The Felix Project
The Felix Project is a charity that works with food suppliers and charities to reduce food waste and food poverty. We collect food from supermarkets, wholesalers and other food suppliers – food that is fresh and nutritious, but cannot be sold for various reasons. We then deliver that food free of charge to a range of charities across London who provide meals, snacks or food parcels for their clients, who include the elderly, the homeless, those with mental health issues, refugees and asylum seekers and families and children. We simply want to see good food go to good causes.

follow
Festival Napa Valley
Festival Napa Valley is committed to enriching the cultural vitality of the community and making the arts accessible to all. Blending the beauty and bounty of Napa Valley with the very finest performing arts, the festival pairs world-class performances with culinary and wine pursuits staged in iconic wine country settings. The annual summer celebration of the art of life has transformed Napa Valley into a cultural destination.

follow
Fighting Chance
Fighting Chance is the first free-of-charge cancer counseling and resource center of its kind established on the East End of Long Island, New York. We are independent from any hospital and funded solely by charitable contributions, providing patients and their caregivers a better chance- a fighting chance - to beat cancer by helping them to take informed action. Free access to a variety of resources and professional counseling is available from the time of diagnosis through treatment and survivorship.

follow
Film Society of Lincoln Center
America's pre-eminent film presentation organization, the Film Society of Lincoln Center was founded in 1969 to celebrate American and international cinema, to recognize and support new filmmakers, and to enhance awareness, accessibility, and understanding of the art among a broad and diverse film going audience.

follow
First Book
Literacy is one of the best predictors of a child's future success, but in some of the lowest-income neighborhoods in the country there is only one book available for every 300 children. First Book is a nonprofit social enterprise dedicated to providing new books to children in need. They have distributed more than 135 million books and educational resources to programs and schools serving children from low-income families throughout the United States and Canada, and are now proud to deliver more than 35,000 new books on average per day. By making new, high-quality books available on an ongoing basis, First Book is transforming the lives of children in need and elevating their quality of education.

follow
The First Down Fund
Since 2005 the goal of The Larry Fitzgerald First Down Fund, has been to assist children and their families in leading happier and healthier lives. The Larry Fitzgerald First Down Fund provides significant gifts – in time, money and resources to support programs and institutions across the country. Organizations like the Horizons Youth Program at Sabathani Community Center in Minneapolis, the Plano Vision Development Center in Chicago and the Carol Fitzgerald Memorial Fund receive ongoing contributions to help support their causes. Additional beneficiaries include but are not limited to the Arizona Tempe School District, the Boys and Girls Club and the Big Brother/Big Sister Program, all of whom are dedicated to making life better for the men, women and children of our communities.

follow
First Exposures
First Exposures is a San Francisco-based, nationally recognized youth mentoring program that strives to make a major long-term difference in the lives of high-need, underserved San Francisco Bay Area youth by providing a venue for them to enhance their self-confidence, develop their creativity, and gain a passion for learning. Cited as a model program by the State of California, First Exposures serves youth 11-18, who are referred to the program by a wide range of youth and social services organizations with which First Exposures partners. Since the program's founding in 1993, over 95 percent of our students have gone on to pursue a college education.

follow
The First Tee
The First Tee is a nonprofit youth development organization whose mission is to provide youth with educational programs that build character, instill life-enhancing values, and promote healthy choices through the game of golf. Founded in 1997, it began as a way to bring an affordable junior golf program to communities that did not have them, especially in economically disadvantaged areas. Since then, we have introduced the game of golf and its inherent values to more than 10.5 million young people. In addition to learning fundamentals of the golf swing and the game, our character education and life skills programs help young people prepare for success in high school, college, and beyond. Through after-school and in-school programs, The First Tee helps shape the lives of youth from all walks of life by reinforcing values like integrity, respect, and perseverance.

follow
Fondo de conservacion el triunfo
Coadyuvar a la conservación y desarrollo sustentable de los ecosistemas representados en la Reserva de la Biosfera El Triunfo y las Áreas Naturales Protegidas de su zona de influencia a través de apoyo económico y sostenido a largo plazo, contribuyendo de esta manera a lograr un desarrollo armónico e integral del país teniendo como base fundamental la conservación para las generaciones futuras y considerar así las áreas naturales protegidas como un patrimonio.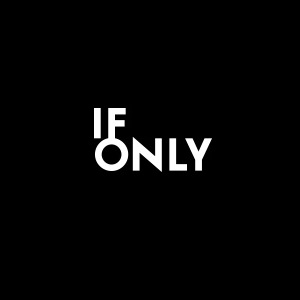 follow
The Food Bank For New York City
For 29 years, Food Bank For New York City has been the city's major hunger-relief organization working to end food poverty throughout the five boroughs. As one of the country's largest food banks, their mission is to end hunger in New York City by organizing food, information and support for community survival and dignity. As the city's hub for integrated food poverty assistance, the Food Bank tackles the hunger issue on three fronts - food distribution, income support and nutrition education — all strategically guided by its research.

follow
Food Bank of the Rockies
Food Bank of the Rockies (FBR) is the largest private hunger-relief organization in the state of Colorado. Today, FBR has extended its reach across Northern Colorado, providing food and supplies to more than 1400 hunger-relief programs. Since 1978, FBR has provided nearly 519 million pounds of food to our member agencies, which translates to 432 million meals for people in need. Last year, we distributed 46.5 million pounds of food, enough to provide more than 106,000 meals each day to children, seniors and families in need.

follow
FoodCorps
FoodCorps is creating a future in which all our nation's children––regardless of class, race, or geography––know what healthy food is, care where it comes from, and eat it every day. Through our work, future generations will grow up to lead healthier and more productive lives.

follow
Forever Dream Foundation
Since 2012, the Forever Dream Foundation has provided inspiring experiences to underprivileged children and their families. FDF makes dreams come true for sports fans around the world, bringing together top tier athletes and the kids who love them. With the help of international superstars like Lionel Messi and Cristiano Ronaldo, FDF strives to empower children and their families to pursue their dreams through wish granting and monetary assistance.

follow
The Foundation for Excellence in Education
Founded by former Governor Jeb Bush in 2008, the Foundation for Excellence in Education's unique contribution is working with decision makers on developing, adopting and implementing reform policies. The Foundation is a hands-on, how-to organization that provides model legislation, rule-making expertise, implementation strategies and public outreach. Our staff has years of experience working with state and local governments, legislative bodies, in the classroom and with the media.

follow
Four Rings Montana Family Foundation
The Four Rings Montana Family Foundation, named for Joe Montana's four Super Bowl rings as well as his four children, is a foundation that is determined to help underprivileged children around the San Francisco Bay Area. Founded by Joe and his wife Jennifer, the Foundation reaches out to various children's charities as well as providing scholarships for individual youths. In this manner, Four Rings hopes to aid in giving all children a supportive and successful start to their lives.

follow
Franklin Elementary School Community Mosaic Project
The children of the Franklin School Community Project will create a school mosaic that will be a true original design, under the direction of a well renowned artist, Joshua Winer. It will be created with every student's hands involved in the tile work, including staff and interested parents as well, and be mounted in Franklin Elementary's vestibule where all guests will be greeted by it for many years to come. The school's belief in this endeavor stems from building a cohesive school community, as represented by a mosaic's composition of many small parts creating a beautiful whole. It is arts education at its best, and an opportunity for the student body to contribute to a special legacy at Franklin Elementary-as they celebrate the 90th anniversary.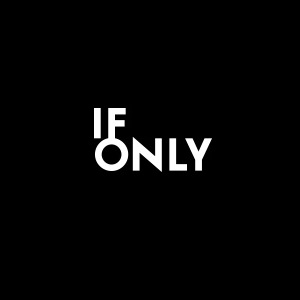 follow
Friends and Helpers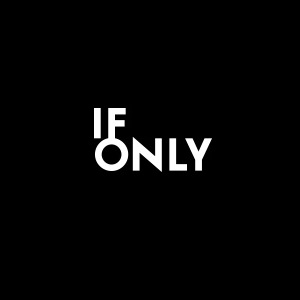 follow
Fundacion Michou y Mau
Michou y mau es una organización no lucrativa destinada a prevenir y asistir a niños y jóvenes mexicanos con quemaduras severas. Michou y Mau, busca incrementar y mejorar la atención médica especializada para niños y jóvenes con quemaduras y que de éste modo se les pueda dar seguimiento personalizado para que continúen con tratamientos para su rehabilitación física y emocional.

follow
Fundacion Origen
Fundación Origen es una plataforma integral de atención a la mujer en situación de vulnerabilidad y de pobreza multidimensional. Con más de 15 años de trabajo, acompañan desarrollan y ofrecen soluciones para que las mujeres tengan las oportunidades que merecen a través de su crecimiento y desarrollo integral. Incidimos en el fortalecimiento del valor de una cultura de paz y equidad, promoviendo con ello el respeto a la dignidad de la mujer y el respeto a sus derechos como seres humanos, en el ámbito familiar, educativo, laboral y social.

follow
GameChanger
GameChanger is a nonprofit that benefits sick kids and the environment by using proceeds from the resale of donated materials to financially support children and families suffering from cancer. In addition to helping corporations by providing alternatives to managing excess electronics and inventory, GameChanger also hosts online gaming events and leverages innovative digital fundraising methods. Founded in 2007, GameChanger was started by Jim Carol after witnessing the impact video games had on his son Taylor while receiving treatment for terminal leukemia at age 11. Inspired to give back after surviving a 5 year battle, the cofounders dedicated their lives to philanthropy, pledging to use technology & innovation to forever "change the game" for all children with cancer.

follow
Garden of Dreams Foundation
The Garden of Dreams Foundation is a non-profit organization that works with The Madison Square Garden Company and MSG Networks, Inc. to positively impact the lives of children facing obstacles. The Foundation works with 30 partner organizations throughout the tri-state area, including hospitals, wish organizations and community-based organizations, to reach children who are facing challenges such as homelessness, extreme poverty, illness and foster care.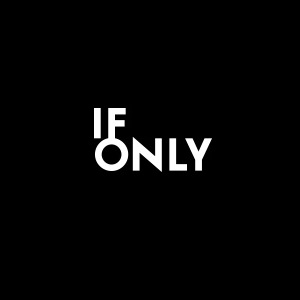 follow
Girl Up
Girl Up is an innovative campaign of the United Nations Foundation. We give American girls the opportunity to become global leaders and channel their energy and compassion to raise awareness and funds for United Nations programs that help some of the world's hardest-to-reach adolescent girls. Girl Up envisions a world where all girls, no matter where they live, have the opportunity to become educated, healthy, safe, counted and positioned to be the next generation of leaders.

follow
Girl2B
On a trip to India in 2008, Girl2B founders Alfonso and Christine Paradinas witnessed the raw hardships of young girls living in Kolkata, in poverty and without access to education. They were inspired to form the Girl2B Foundation, which works to give every young girl a chance to reach her full potential, freeing her from an unfair cycle of poverty, and making her an agent of change. Girl2B partners with local foundations to provide a safe and stimulating place for girls to learn, live, and grow. Educational resources, career guidance, medical attention, and psychological support guarantee each girl has everything she needs to be empowered and ultimately succeed.

follow
Girls Inc.
Girls Inc. inspires all girls to be strong, smart, and bold, providing more than 140,000 girls across the U.S. and Canada with life-changing experiences and solutions to the unique challenges girls face. The Girls Inc. experience consists of people, an environment, and programming that, together, empower girls to succeed. Trained staff and volunteers build lasting, mentoring relationships in girls-only spaces that are physically and emotionally safe, and that allow girls to find a sisterhood of support with shared drive, mutual respect, and high expectations. Hands-on, research-based programs provide girls with the skills and knowledge to set goals, overcome obstacles, and improve academic performance. Informed by girls and their families, Girls Inc. also works with policymakers to advocate for legislation and initiatives that increase opportunities for girls. At Girls Inc., girls grow up healthy, educated, and independent. Join us at girlsinc.org.

follow
Give Well
GiveWell is a nonprofit organization dedicated to finding outstanding giving opportunities and publishing the full details of their analysis to help donors decide where to give. They conduct in-depth research aiming to decide how much good a given program accomplishes per dollar spent. GiveWell focuses on the few charities that stand out most to find and confidently recommend the best giving opportunities possible. The organization aims to direct as much funding as possible to the best giving opportunities they can find, creating a global, public and open conversation about how best to help people.

follow
Glamour's The Girl Project
Glamour's The Girl Project works to ensure that girls around the world, and here in the U.S., are able to complete their secondary education. Along with our partners at CARE, Plan International USA, Girls Inc., and Communities In Schools, Glamour believes the time has come to do something about the 50 million girls around the world who are not in secondary school.

follow
The Glass House
The Glass House, built between 1949 and 1995 by architect Philip Johnson, is a National Trust Historic Site located in New Canaan, CT. The pastoral 49-acre landscape comprises fourteen structures, including the Glass House (1949), and features a permanent collection of 20th-century painting and sculpture, along with temporary exhibitions.

follow
Glide
GLIDE's mission is to create a radically inclusive, just and loving community mobilized to alleviate suffering and break the cycles of poverty and marginalization. For over 40 years, GLIDE has been breaking down barriers, giving a voice to those who have been silenced and offering a place for all to come home. The San Francisco-based organization applies their funds to numerous programs to feed the hungry, to help women overcome violence, to find affordable housing, among many more initiatives.

follow
Global Exchange
Global Exchange is an international human rights organization dedicated to promoting social, economic, and environmental justice around the world. The organization takes a holistic approach to creating change and as an education and action resource center, they advance their vision by working to ensure members and constituents are empowered locally and connected globally to create a just and sustainable world.

follow
GO Campaign
GO Campaign improves the lives of orphans and vulnerable children around the world by partnering with local heroes to deliver local solutions. GO Campaign connects donors to high-impact grassroots projects aimed at changing lives and transforming communities, one child at a time.

follow
The Gobi Revival Fund
The Gobi Revival Fund was formed to help re-establish the viability of nomadic herders in the Gobi region. Bodio, the founding partner, was born and bred in the Gobi and imparts knowledge of the people and their needs through first hand experience and face-to-face contacts. The Fund has supported many nomadic families as well as remote schools and hospitals. This success has enabled the GRF to extend its umbrella of support to strategic micro-economic intervention, choosing to focus on the livelihood of the herders with veterinarian and breeding programs that seek to develop and strengthen a centuries old heritage of animal husbandry on the Steppe.

follow
The Golden Gate Angling & Casting Club
One of the best facilities of its kind is the Golden Gate Angling and Casting Club, located in the heart of beautiful Golden Gate Park in San Francisco. The Club has members from across the country and around the globe, including many of the top ranked casters in the world. The Club hosts national and international casting tournaments as well as sponsors regularly scheduled local and regional tournaments. Members are offered classes and seminars in fly and plug casting from beginner through expert levels. The annual two-day fly casting seminar, directed by master instructor and club member Mel Krieger, is an enormously popular event, and free to the public.