Rodrigo and Elizabeth
|

Benefiting Kardias
Latin American cuisine at Montevideo 192 Restaurant

Experience the flavors of different Latin American cultures in a restaurant.
... more
less
---
---
+ This Experience Supports
Details
The experience must be booked seven (7) days in advance li>
The experience will be held at the Montevideo restaurant 192 li>
Includes an explanation of the history and origins of each of the dishes as well as the roots shared with Mexican cuisine li>
Tasting of two dishes from each country: Argentina, Colombia, Mexico and Peru (8 courses in total) li>
Tasting of the original drinks of each country li>
Introduction to the imported ingredients representative of each country li>
Explanation and tasting of three types of Mexican craft beer and a wine representative of each country (4 wines in total) li> ul>
Experience provided in Spanish (LAC)
read fine print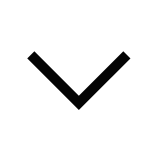 How It Works
Provide Details
Provide your preferred dates for the experience.
Details Confirmed
The luminary will confirm the schedule or ask for alternatives.
Enjoy!
Have a wonderful time. We look forward to coordinating your next IfOnly experience.