Wok Star Eleanor Hoh

Benefiting The Edible Schoolyard Project
Cook Like a Wok Star
Wanna be a rock star with adoring fans? Learn an easy, healthy, no-recipe, no-measuring technique class which takes you from zero to cooking like a "wok star." Perfect for busy lifestyles, adaptable to any diet.
The Experience
Don't expect traditional Chinese cooking here — this is an easy, no-recipe, no-measuring technique means you can riff off your own creations like a jazz musician, hence the Wok Star analogy. You'll be able to apply this technique to any recipe or adapt to the world cuisines you enjoy. Want to lead a healthier life, impress your date, or just want to have fun and be a Wok Star? The goal is to help you succeed. A wok is a universal pan for steaming, searing, braising, soups, baking and lots more and you can take it camping, yachting; the sky is the limit and you'll be the envy of other outdoor types. After this class your wok will be your favorite pan for cooking everything. Everyone will receive a a Wok Star Kit Bundle that includes a wok, stove, seasonings and other items so you can start practicing immediately. Confused by the type of wok, heat, technique, and ingredients? You'll understand the importance of having the right wok and heat source when you see one in action. You're also welcome to ask any questions you have about woks, or general cooking. Guests take turns stir frying on their own wok and gas stove setup. You will practice how to stir fry like a pro with crunchy vegetables and sear the meat so it's succulent & juicy.

If you're ready to simplify your cooking, never worry about "what's for dinner", eat healthy, and spend quality time with family and friends, this experience is for you.
Details
Create food memories and spend quality time with family and friends while you learn to wok and roll, and learn techniques that can help you simplify your cooking to make you a Wok Star with adoring fans
Learn how to adapt the no-recipe technique to world cuisines you enjoy, and make healthy dishes bursting with flavors using only 4 seasonings
This is a fun and delicious approach to weeknight dinners — you'll gain the confidence to make up your own wok creations using what you have in the fridge and without relying on recipes
Discover cooking is a creative process and it can be relaxing and intuitive
Hear how Eleanor learned to cook from her mom who introduced her to using a cast iron wok and why she felt compelled to put a Wok Star Kit Bundle together 
Here are a few of the things you will learn: How to cut vegetables the Asian way for best presentation and cooking time
Organize your workspace so cooking goes smoothly and quickly
Squirt, squeeze, shake your seasonings so you don't need to measure
Time-saving handy tips and tricks so there's little cleanup
How to shake up your repertoire and surprise your taste buds so it's not the same old, same old
To start your journey right away you'll take home a complete Wok Star Kit Bundle that includes: A pre-seasoned cast iron wok set with lid and spatula
Unique magnetized mitts
A caddy basket with three essential Asian seasonings and gourmet dried mushrooms
Three dispensers to squirt, squeeze, shake your seasonings
A perfectly balanced Chinese Chef knife
An Iwatani 12,000 BTU, portable gas stove and gas refill so you can start cooking right away
Take home your very own embroidered full-length Wok Star apron with 2 pockets and other swag including a wine bag; Buddha in a red packet for good luck
Subscription to a free newsletter full of meal ideas, resources, tips and techniques to make you a stellar Wok Star
Experience provided in English (US)
read fine print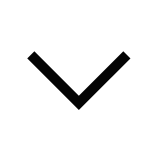 How It Works
Provide Details
Provide your preferred dates for the experience.
Details Confirmed
The luminary will confirm the schedule or ask for alternatives.
Enjoy!
Have a wonderful time. We look forward to coordinating your next IfOnly experience.