Karen Lee

Benefiting Meals on Wheels of America
Cook for Taste, Eat for Health: an Organic Hands-on Cooking Class with Chef Karen Lee
Join Chef Karen in her home for a fun-filled hands-on cooking class. Learn some of the following techniques in each class inlcuding sautéing, pan roasting, steaming, stir-frying, and roasting. Everyone cooks, chops, and eats.
The Experience
Join Chef Karen for both tips and recipes that are good for you and give you tips on shopping on your own because behind every great meal, is a great shopper. Karen will personally shop for all of the food; students will learn not only different cooking methods, but also learn proper knife skills. Find out how to keep an organic kitchen to turn out fresh, delicious food that rivals the best of NYC restaurants. "Cook for taste eat for health" is the main theme. Using the best quality ingredients is like having a one-mile head start in a six-mile race. Cook with Karen — she will change your whole life in the kitchen. Students have said the tips are as valuable as the recipes. All questions are welcome.

Sample Menu
Split Pea Soup with Cumin Turmeric Oil Sautéed Fillet Steaks with Mushroom Bordelaise Sauce — Variation using Pan Roasted Halibut for non-meat eaters or White Beans with Pan Roasted Garlic and Thyme for Vegetarians
Rosemary Roasted Potatoes
Chiffonade of Greens with Avocado and Scallions with a Lemon-Sherry Vinaigrette
Apple Crisp Creme Chantilly

Choose from many different menus including Vegan, Vegetarian, Asian, Italian, French, Indian, or Fusion. Please let Chef Karen know upon purchase.
Details
Join Chef Karen in her kitchen to learn different cooking methods, knife skills, and shopping skills needed to keep a fresh, organic kitchen
Cook for taste, eat for health
Karen will do all of the grocery shopping
Choose the type of menu you would like to learn with Karen keeping in mind Karen's repertoire — choose from Vegan, Vegetarian, Asian, Italian, French, Indian, or Fusion
Experience provided in English (US)
read fine print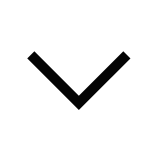 How It Works
Provide Details
Provide your preferred dates for the experience.
Details Confirmed
The luminary will confirm the schedule or ask for alternatives.
Enjoy!
Have a wonderful time. We look forward to coordinating your next IfOnly experience.