Three Stone Hearth

Benefiting The Edible Schoolyard Project
Craft Your Own Kombucha: Learn to Make Probiotic Beverages and Tour with Co-Founder Jessica Prentice
Learn the secrets of making your own traditional fermented beverages—kombucha, kefir, kvass, and shrubs—and get a tour of this unique prepared food business.
The Experience
How do these mysterious starter cultures interact with sugar, vinegar, salt, tea, and herbs to transform into delightful, naturally fermented elixirs? Explore the art, science, and lore with Three Stone Hearth's master fermenter, Andy Renard as he and his crew guide you through the process of crafting your own cultured libations.

The event begins with a tour of the innovative kitchen led by Co-Founder Jessica Prentice, followed by the fermentation workshop and tasting. Jessica coined the term "locavore" in 2005, has spoken at Bioneers, EcoFarm, and The National Heirloom Expo, and is the author of "Full Moon Feast: Food and the Hunger for Connection."

Before kombucha, bone broth and Paleo diets were hot trends, Three Stone Hearth was bringing ancestral food wisdom to Bay Area dinner tables. They produce more than a dozen varieties of cultured beverages each week, along with sauerkrauts, pickles, and cultured condiments — even their granola has active cultures.
Details
Join Three Stone Hearth's Co-Founder and author Jessica Prentice for an introduction to the business model, and a tour of their kitchen
Make your own kombucha
Learn the secrets of making kefir, kvass and, shrubs
Experience provided in English (US)
read fine print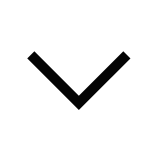 How It Works
Provide Details
Provide your preferred dates for the experience.
Details Confirmed
The luminary will confirm the schedule or ask for alternatives.
Enjoy!
Have a wonderful time. We look forward to coordinating your next IfOnly experience.