Joey Dediashvili

Benefiting A Home Within
Bliss Through Yoga and Mindful Movement at the Ocean
Explore a deeper sense of connection with yourself and the magnificent life-giving earth through the mindful movement of Yoga, Meditation, and Qigong. Experience bliss with your feet grounded in the sand, surrounded by the ocean.
The Experience
After delving into Meditation, Qigong, and Yoga for several years, Joey began combining his passion with his deep love of Mother Nature to create an experience unlike any other.

You'll begin by meeting at a preselected area near beautiful Ocean Beach. While fresh oxygen fills your lungs, dig your feet into the sand and begin a simple and invigorating Qigong — a mindful movement and breathing routine. With bodies relaxed and fueled with fresh energy, you'll take a light jog down the beach frolicking and playing being totally encouraged then stopping at a designated point for a nice session of heart-opening Yoga. Feeling limber and relaxed, you'll then waltz down an awe-inspiring path at Land's End Trail to an extremely magical portion of the beach. Once there, you'll find a boulder of your choosing to sit on and begin Pranayama breathing exercises which can be incorporated into a future repertoire of relaxation techniques. Finally, you'll take part in a meditation session and moments of mindful conversation. You are then free to enjoy the rest of your day with ease, relaxation and a sense of well-being.
Details
A two-hour experience combining Yoga, Qigong, Pranayama, meditation, a joyous jog, and short eye-opening hike
Light snacks included
Experience provided in English (US)
read fine print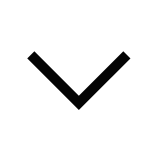 How It Works
Provide Details
Provide your preferred dates for the experience.
Details Confirmed
The luminary will confirm the schedule or ask for alternatives.
Enjoy!
Have a wonderful time. We look forward to coordinating your next IfOnly experience.