Jason L. Ma

Benefiting Girls Inc.
College Admissions and Leadership Success Coaching for Teenage Students and Parents by Top Expert
Personalized college planning, applications, and admissions process guidance and practical emotional, social, and leadership success strategy coaching session for 1-2 middle/high school or college transfer students and 1-2 parents, with preeminent expert Jason Ma
The Experience
Meet privately and engage in a hearty and deep success coaching session with Jason Ma, the preeminent expert on mentoring and unleashing the full potential of next-generation leaders. Mr. Ma will listen carefully, provide an assessment of your student(s), give strategic advice, and suggest a course of action. His Private Client parents are sophisticated, high-net-worth-individuals who want to minimize opportunity costs/pain and to maximize gains/success for their children. They enjoy the certainty and pleasure in working with Mr. Ma as the world's very best.

Today, middle and high schoolers are facing more distractions, uncertainty, and angst than ever before, while they're still trying to discover their passions, talents, and direction. Meanwhile, elite college admission is getting increasingly hypercompetitive. Layering the daunting emotional and social challenges common in their life stage, teenagers feel that tackling responsibilities has never been more difficult. Students are stressed or lost. Parents are concerned or terrified.

How can your child(ren) most effectively learn, prepare, and perform well academically and nonacademically, strengthen growth mindset, build an authentically sound story, win, and succeed? What does it take to get admitted to--and thrive in--great colleges with positivity, not mental issues? Mr. Ma will provide profound guidance.
Travel Fee (in addition to experience price)
Regional (Between 69.30 and 498.31 miles outside of 94301): US$1,200
National (Greater than 498.31 miles from 94301): US$2,500

Details
Receive an initial strategic assessment of you as a middle or high schooler and (upcoming) college applicant and a recommended course of action
Get invaluable advice on how to succeed through the often underestimated and complex elite college planning, applications, and admissions process
Learn how to strengthen your academic, testing, and nonacademic activity preparation and performance — your overall story
Pick up tips on how to hone your growth and contribution mindset and emotional state, and to fortify your attitude
Gain insights and strategies on how to enhance study, communication, interpersonal, and leadership skills
Receive invaluable advice on how you can win in competitive (summer) camp or internship applications
Please prepare for this meeting by bringing your academic transcript or equivalent, standardized test scores, resume/CV or activity list, and any other insights
Receive a hand-signed copy of Young Leaders 3.0: Stories, Insights, and Tips for Next-Generation Achievers; an acclaimed book by Jason L. Ma
Gain direct access to, receive undivided attention, and engage privately for 2 hours with luminary-expert Jason Ma in person or via Skype or Zoom, bypassing a client application process
read fine print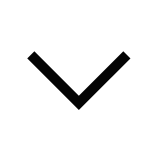 Jason Ma's Speech on Preparing Your Children For School, College, Career, & Personal Success
97:09
Jason Ma's Student Testimonials
15:57
Jason Ma's TV Interview About Mentoring Top Students
20:48
Jason Ma's Speech on Preparing Your Children For School, College, Career, & Personal Success
How It Works
Provide Details

Provide your preferred dates and location for the experience.

Details Confirmed

The luminary will confirm the details, including schedule and location, or ask for alternatives.

Enjoy!

Have a wonderful time. We look forward to coordinating your next IfOnly experience.