Edward Vilga

Benefiting The Adventure Project
Bestselling Author Critiques Your Writing
Edward Vilga has had eight books published, two films produced, and has created theater that has toured the world. He will read your work beforehand and offer you savvy, practical guidance and creatively strategize with you on how to get your work sold.
The Experience
Before meeting with Edward Vilga the two of you will have a conversation about where your project is and how he can best serve you. Your writing may be complete or just in the beginning stages. You many only have an outline or notes or a draft that simply requires proofreading. Edward will read your work wearing multiple hats — that of an agent, editor, publisher, or if it's a film or theater project, that of a producer. Edward will meet with you and give you his notes for bringing your work to the next level creatively, as well as brainstorming and creating an action plan for selling and marketing your material.

Note: The three hours you will receive are for the meeting time with Edward after he has read your work in preparation for the meeting at no additional charge.
Details
Benefit from a bestselling author's creative Insights
Ask questions and create a gameplan from an eight-time published author
Uncover any blindspots or inner resistance through gentle coaching
Gain a deeper understanding of the publishing and entertainment industry from a professional
Experience provided in English (US)
read fine print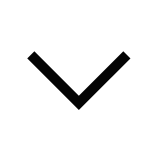 How It Works
Provide Details

Provide your preferred dates for the experience.

Details Confirmed

The luminary will confirm the schedule or ask for alternatives.

Enjoy!

Have a wonderful time. We look forward to coordinating your next IfOnly experience.