Jeremiah Sullivan

Benefiting Mission Blue
Bahamas Shark Diving Experience Led by a World-Renowned Shark Authority
Dive deep with Jeremiah and discover an entire world of beautiful sea creatures off the coast of the Bahamas.
The Experience
Discover the underwater world of the Bahamas and come face to face with the ocean's most beautiful creatures when you go on an epic diving adventure with world-renowned shark authority Jeremiah Sullivan. Swim with a legend of the diving community in the Bahamas' most celebrated of dive spots. Your incredible Caribbean adventure begins when you and five of your friends arrive on New Providence Island in the Bahamas, near the city of Nassau. There you'll find accommodations (not included) and meet Jeremiah for a personal meal at one of his favorite local restaurants. As you hang out with the celebrated survival authority, you will together plot out your spectacular trip.
Over the next three days, Jeremiah will guide you on the undersea adventure of a lifetime. Explore a local shipwreck site and marvel at the colorful community that the wreckage has become home to. Spend two full days under the crystal blue water learning all about shark behavior, then go fin to fin with Caribbean reef sharks and other amazing creatures of the deep. There will plenty of other wildlife to interact with if sharks aren't your favorite. All dive-related logistics will be taken care of — from the gear and the chum to the boats and the safety divers — to make sure your experience is as incredible as possible. A videographer will also be on hand, ensuring you'll always have a record of your undersea adventure. Perfect as a stand-alone trip or as part of your longer Bahamas vacation, this thrilling dive package with one of the world's most famous shark personalities is truly a once-in-a-lifetime experience.
Jeremiah Sullivan is widely regarded as a legend in the shark diving world. A scientist, inventor, and explorer, he created the world's first shark suit and has appeared on countless television shows about sharks. After decades of leading divers of all ages and experiences, Jeremiah is ready to show you just how rewarding (and safe) swimming with nature's most incredible animals can be. This experience will benefit Mission Blue.
Details
Attendance - Up to 6 people (more can be included for nominal fees)

Food - Dinner with Jeremiah the first night included, lunch on dive days included

Available for certified divers or snorkelers of all experience levels - precise details of the trip will be tailored to divers' skills. For non certified divers, either cage free snorkeling or "hookah" style breathing equipment will be used. Current scuba certification is required for those scuba diving.

Length - 4-day package with 3 days of diving. Generally it is recommended that people not fly within 24 hours of diving.

Location - New Providence Island, Bahamas. Dive operations will be run out of Stuart Cove's facility

Also Included - dive gear, dive boat/captain, bait, lunch on boat days, safety divers, videographer/photographer, and those selected and capable, a Sharksuit to wear while feeding sharks with Jeremiah

Video from your diving adventures included

Flights & Lodging NOT included
Itinerary:
Day 1 - Travel day, arrive in Nassau, check in to lodging. Meet Jeremiah at one of his favorite local restaurants for some great local food and to run through his plan for the coming days.

Day 2 – Half-day of diving around a local shipwrecks Jeremiah has explored before

Day 3-4 - 2 days of shark diving up close and personal, learning about shark behavior and the chance to feed wild sharks wearing SharkArmor with Jeremiah as your guide and mentor.
Experience provided in English (US)
read fine print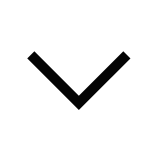 How It Works
Provide Details
Provide your preferred dates for the experience.
Details Confirmed
The luminary will confirm the schedule or ask for alternatives.
Enjoy!
Have a wonderful time. We look forward to coordinating your next IfOnly experience.