Aaron Wolf

Benefiting Waterkeeper Alliance
All Inclusive Group Backpacking
Explore the majesty of the Manistee National Forests with your friends or family in an all inclusive, immersive, and intimate extended weekend. Hike, learn, and forge life long memories over bonfire at hidden campgrounds.
The Experience
This is the camping trip you've always wanted but could never pull together because of gear, food, experience, planning and everything else. It's the perfect experience that gets people unplugged, kids engaged, and promotes healthy exploration, curiosity, and distraction free activity. Adventures Accessed is your answer to the call of the wild and well, everything else that you'll need to have a fun, safe and memorable family vacation. This immersive back country experience is built to forge a connection with nature most have only read about in John Muir essays. Working in partnership with the US Forest Service as licensed outfitter/guides, Adventures Accessed brings you to places of the Manistee National Forest that define solitude and serenity while sharing knowledge, skills and smiles.

In the Manistee you'll connect with pristine lakes, meandering rivers and scenic overlooks. This is an opportunity to experience your true nature as human beings, to build a connection to nature and each other in a safe, yet wild and free environment in the back country.

Details
Adventures Accessed is fully insured and authorized to adventure on National Forests
Locations and scenery vary within the Manistee, destination is left to the discretion of the guide
Equipment, transportation, food, and guide are included, bring personal items, clothes etc.
These are primitive experiences where amenities and resources are typically unavailable. I.e. toilets, showers, cabins
Outings leave at 6:15 a.m.
Will provide personal items list, waivers, pertinent information upon reservation
6 person minimum for this private outing
read fine print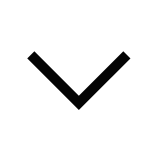 How It Works
Provide Details

Provide your preferred dates for the experience.

Details Confirmed

The luminary will confirm the schedule or ask for alternatives.

Enjoy!

Have a wonderful time. We look forward to coordinating your next IfOnly experience.