Patti Stewart

Benefiting Waterkeeper Alliance
Battle Zombies with Special Ops Heroes at Adventure Combat Ops
This is the most realistic, apocalyptic, combat simulation in the world where you get to work with real Special Ops and then you will be immersed in an apocalyptic, tactical video game type setting!
The Experience
EVENT DETAILSGet ready for the #1 Las Vegas Event and Only Show, where "YOU" become a part of the experience. You'll be enlisted with equipment to hopefully survive the apocalypse, or you have the "OPTION" to become a Special Ops Commando leading the Survivors to VICTORY!Fully Immersive Zombie Apocalypse Experience with Real Special Ops Team Leaders in a State of the Art Indoor Post-apocalyptic City! The most Realistic, Apocalyptic, Combat Simulation in the World!1.5 Hour Adrenaline Rush with a Full Sensory Experience!Designed for Civilians, No Experience Necessary!For ALL Fitness Levels!
YOUR APOCALYPSE TRAINING INCLUDES:
Site and target practice.Basic breaching techniques.How to seek and find hidden Intel.How to handle mind tricks that make you question reality as you know it.Other, zombie kickassery and tactical concepts.
Our former Army Rangers, Navy SEALs, Green Beret and Delta Force Operators will prepare and train you to strategically maneuver through a displaced town that has been overtaken by flesh hungry, diseased zombies. Once you are briefed, equipped with some of the finest tactical gear and divided into teams, our former Special
Details
Battle zombies with special ops heroes at Adventure Combat Ops
$119 for admission for one - $199 value, includes:
Black Jumpfast helmet
Eye protection
Basic tactical chest rigg
Two magazines (each holding roughly 100–120 rounds)
Basic black Masada Airsoft Rifle
Experience provided in English (US)
read fine print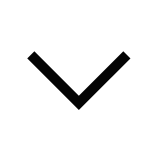 How It Works
Provide Details
Provide your preferred dates for the experience.
Details Confirmed
The luminary will confirm the schedule or ask for alternatives.
Enjoy!
Have a wonderful time. We look forward to coordinating your next IfOnly experience.