Bianca Brzezinski

Benefiting The Adventure Project
'Burning Man' Improvisation Workshop
Imagine a workshop where everyone is free to express and create within a community. Experiment with movement, engaging your inner child in the wonderful world of creating positive self-image, presence and communication.
The Experience

A great team building event, participants will address how to stay centered under stress and deal with stage fright, be seen and heard, and how to bring their strategic maturity forward. Body- Mind support: sharpens physical-mental energy, vocal presence, power, and transforms de-powering habits.

Participate in a transformational large group movement experience. Begin and conclude the ceremony in a circle, where individuals will be encouraged to speak to their experience of their emotional intelligence, poise and presence, and embodying compassion. A DJ will lead movers on a journey of discovery through a meditative movement practice, focusing intently on binaural, soothing heart-beats and transcendence. A community will be created and destroyed, think Burning Man; a slow awakening, a movement wave, and a gradual decompression from movement into stillness.

Perfect for large corporations, retreat settings, and a community building. The workshop focuses on the healing aspects of movement that encourage participants to seek answers and flow from within, asking us to engage in the community with the sense of love and respect for the whole. How do you interact with your own movements in relation to the Other? How can the confi'dance' boost performance of the Self in becoming a stronger leader.
Travel Fee (in addition to experience price)
Regional (Between 60 and 300 miles outside of 94618): US$600
National (Greater than 300 miles from 94618): US$1,400

Details
The dance is a guided movement meditation led by a DJ during which a community will metaphorically be created and destroyed
An abundant amount of Space will be made for every bodies' different needs and comfort levels, and every individual can go at their own comfortable pace
read fine print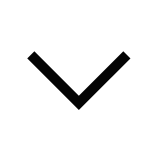 How It Works
Provide Details

Provide your preferred dates and location for the experience.

Details Confirmed

The luminary will confirm the details, including schedule and location, or ask for alternatives.

Enjoy!

Have a wonderful time. We look forward to coordinating your next IfOnly experience.