Jason L. Ma

Benefiting Girls Inc.
C-Suite Expert Session: Quintessential, Actionable Life and Business Advice for the Modern-Day CxO
Personalized success strategy coaching session, including sage advice, on middle-aged work-life integration, millennial talent attraction and retention, and global business growth for a corporate CEO or CxO/VP, with preeminent expert Jason Ma.
The Experience
Meet privately and engage in a deep discussion with Jason Ma, a preeminent CEO advisor, high-level global business connector, and HR success strategist. Ma will listen carefully, provide an assessment, advise strategies, and suggest a course of action. His clients are sophisticated high-net-worth-individuals and companies who want to minimize opportunity costs/pain and maximize ROI gains/success. They enjoy the certainty and pleasure to work with Ma as among the world's very best.

The global socioeconomic and geopolitical climate is changing at an alarming rate. As a top leader at your enterprise, what problems are you struggling with? Has it been difficult to attract quality millennials, get them to consistently perform, and retain them? Have there been any negative interactions between the Gen Y, Gen X, and Baby Boomer generations? How effective has your company been in talent management?

Any people management issues across domestic cross-cultures and complex international cultures? Other human capital issues like succession planning? Are there any top-line or bottom-line growth issues in your company? Client acquisition issues? Want better high-level relationships in an area or two? Strategic alliances? Wouldn't you want to sharpen your own saw and achieve greater professional, personal, family success and happiness? Ma will enlighten.
Travel Fee (in addition to experience price)
Regional (Between 69.30 and 498.31 miles outside of 94301): US$1,200
National (Greater than 498.31 miles from 94301): US$2,500

Details
Receive an initial strategic assessment of your work and life according to your input and a recommended course of action
Receive invaluable advice on how you can achieve or enhance integrated work-life fulfillment
Pick up tips on how to sharpen your team's and your own communication, interaction, and leadership skills and tactics
Gain insight and strategies on how to hone your own mindset and belief system, vector/vision, emotional state, and execution
Gain high-level insight on international and Asia-Pacific business, socioeconomic, and geopolitical climate and trends
Please prepare for this meeting by bringing any useful insights on your company and yourself for Ma's review — Make certain not to violate any confidentiality agreements you've committed to
Receive a hand-signed copy of Young Leaders 3.0: Stories, Insights, and Tips for Next-Generation Achievers, an acclaimed book by Jason L. Ma.
Gain direct access to, receive undivided attention, and engage privately for 2 hours with luminary expert Jason Ma in person or via Skype or Zoom, bypassing a client application process
read fine print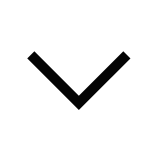 How It Works
Provide Details

Provide your preferred dates and location for the experience.

Details Confirmed

The luminary will confirm the details, including schedule and location, or ask for alternatives.

Enjoy!

Have a wonderful time. We look forward to coordinating your next IfOnly experience.