Jeff Gordon

Benefiting Jeff Gordon Children's Foundation
Autographed & Personalized Copy of the NY Times Bestseller 'Jeff Gordon: His Dream, Drive & Destiny'
 In the first-ever authorized biography, "People can read about me like they've never read about me before," says Gordon.
The Experience
"We reveal some things that are definitely a little controversial, whether it be my divorce or talking about my parents' separation, as well as the relationship between Jimmie Johnson and I. Although I'm a huge supporter of his and friend of his, how that has been challenged over time, as well as the separation with Ray Evernham when he left the team. It hasn't always been great, perfect and happy times. It was tough to tell myself that if I'm going to write a book, I want it to be done in a way that shows who I truly am and the things I went through and not hold back. I think Joe Garner did an excellent job of pulling that out of me, although it was hard at times."
Jeff Gordon: His Dream, Drive & Destiny is the first-ever authorized biography of Jeff Gordon, the four-time champion racing legend. For over a year, Joe Garner interviewed and observed Gordon at races, special events, and at home. The book is based on extensive interviews with Gordon – as well as in-depth interviews with dozens of family members, friends, competitors, and colleagues, some of whom have never gone on the record before. Jeff speaks candidly, sometimes brutally so, about his childhood, his much publicized divorce, those he competed against, his family, and life after racing. This fully illustrated hardcover biography will allow privileged access to a wealth of exclusive unseen and rare material from Gordon's personal photo and memorabilia collection. Gordon's meteoric rise through racing's ranks is a classic American success story. Readers will find inspiration in Gordon's candid take on his pivotal life episodes. 
A portion of the proceeds from this purchase will benefit the Jeff Gordon Children's Foundation.
Shipping Details
Allow 8-9 weeks to ship
Only shippable to addresses in AK, AL, AR, AZ, CA, CO, CT, DC, DE, FL, GA, HI, IA, ID, IL, IN, KS, KY, LA, MA, MD, ME, MI, MN, MO, MS, MT, NC, ND, NE, NH, NJ, NM, NV, NY, OH, OK, OR, PA, RI, SC, SD, TN, TX, UT, VA, VT, WA, WI, WV, and WY
Details
Copy of the New York Times Bestseller Jeff Gordon: His Dream, Drive & Destiny, autographed and personalized to you by Jeff Gordon
Item is sold as is
Due to unique nature of IfOnly's offerings, this item is final sale
Given the demands of Jeff Gordon's schedule, please allow up to 2 months for this signed and personalized item to arrive
Experience provided in English (US)
read fine print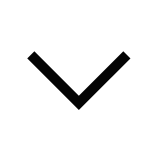 How It Works
Customizing
Your luminary will reach out to you if he or she has any questions about your custom request.
Shipped
Your item has been shipped.