Lindsey Boullt

Benefiting Music Heals International
Autographed Gibson Slingshot Guitar Strap
Gibson Guitars define all thing rock. Join the Gibson Brand family with this Gibson Slingshot strap. Autographed by guitar virtuoso Lindsey Boullt. Personalized signing available, as well.
The Experience
The Slingshot strap is created from top quality leather, premium hardware, and an innovative elastic design. Sleek, smooth leather and a comfortable suede backing made for comfort and style makes the strap extremely comfortable. The elastic design allows for motor movement and positioning changes needed for various performance moves. In addition, the strap provides tension and support for varying techniques on the fretboard.
Shipping Details
Allow 4 days to ship
Details
Signed by Gibson artist Lindsey Boullt
Innovative elastic design for dynamic performances
Immediately shipped
Experience provided in English (US)
read fine print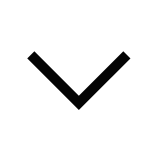 How It Works
Customizing
Your luminary will reach out to you if he or she has any questions about your custom request.
Shipped
Your item has been shipped.