David Kwong

Benefiting First Book
Crosswords Lesson: Craft One with a New York Times Puzzle Creator
Get into the mind of a professional crossword puzzle author and learn to construct brainteasers.
The Experience
Doing a crossword puzzle is a beloved tradition. Whether it's daily or a Sunday challenge, NYTimes is the standard and pinnacle. The first crossword puzzle was published in the New York Times on February 15, 1942 on the eve of America's entrance into WWII. Lester Markel, the Sunday editor at the time, said it deserved space in the paper because people needed something relaxing and recreational to do during the "bleak blackout hours." Thus, the American institution was born.
IfOnly has arranged for one of the paper's crossword creators David Kwong to teach you his craft. In his warm and witty style, David, a wordsmith extraordinaire, will show you how to build a puzzle, how to layer in clues, and interweave a theme. It's very likely you will leave with tips to improve your own puzzle-cracking skills. No experience is necessary; all you need is a love of wordplay.
Photo Credits: Aaron Epstein, TED
Details
One (1) hour crossword building lesson with David Kwong

This experience is for you and a guest

This experience will be scheduled on a mutually agreed date and time based on the luminary's availability; please enter preferred dates above
Please contact us for inquiries and pricing outside of Los Angeles
read fine print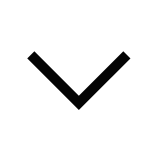 Crossword Trick by David Kwong
How It Works
Provide Details

Provide your preferred dates and location for the experience.

Details Confirmed

The luminary will confirm the details, including schedule and location, or ask for alternatives.

Enjoy!

Have a wonderful time. We look forward to coordinating your next IfOnly experience.