Know Not... Then Consider what's Possible: Gerard Senehi at TEDxNewEngland
Gerard Senehi

Benefiting Tipping Point
Consider the Impossible: A Performance by an Acclaimed Mentalist
Go on a collective voyage into the unexpected and the inexplicable with Gerard Senehi.
The Experience
Gerard Senehi is a mentalist whose dynamic and impromptu acts have mesmerized President Clinton and TED audiences. He has entertained audiences on national television on "The Ellen Degeneres Show," "Last Call with Carson Daly," and the "Today Show." A brilliant performer of telekinesis, thought reading, and telepathy, Gerard is highly sought after by corporate event planners. He has shared his mystifying acts with employees at American Express, UBS, and Merrill Lynch.
Armed with his mind-bending skills, Gerard is the life of the party. At informal gatherings, he loves to bend minds in impromptu walk-arounds. In a playful style that incorporates storytelling and surprise, he turns skeptics into believers. Without having to rely on props, he makes objects appear, disappear, and levitate (including making cigarettes float in thin air) and he can summon information that transcends explanation.
He is equally a master performer on stage. Some of his tricks include revealing unforeseeable events that occurred only minutes earlier. He believes that by performing tiny miracles such as bending the stems of wine glasses, they awaken you to possibilities that extend beyond the sleight of hand. In his specific programs, "Expanding Possibilities" and "Breakthroughs," he expands the audience's view of what is possible and promotes creativity and openness to new ideas.
Details
Topics: Magic, Telepathy, Telekinesis, Paranormal, Mind Reading, Corporate Events, Creative Problem Solving

Booking includes:

Keynote speech, 30-60 minutes

Optional Q&A

Optional appearance at brief pre or post-event receptions
Travels from New York City

Speaker's travel and accommodations are not included. An IfOnly Concierge will help you and your speaker make arrangements.
Experience provided in English (US)
By clicking Request Quote, you agree to all our Terms Of Use
read fine print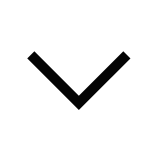 How It Works
Provide Details

Provide your preferred dates and location for the experience.

Details Confirmed

The luminary will confirm the details, including schedule and location, or ask for alternatives.

Enjoy!

Have a wonderful time. We look forward to coordinating your next IfOnly experience.