Fantasy Slam Pro Wrestling Fantasy Camp

Benefiting Challenged Athletes Foundation
Fantasy Slam Pro Wrestling Fantasy Camp
Safe and fun! Ages 18-81. YOU, the fan, get in the ring. Learn safely from a former WWE superstars, and win a match. Live your WRESTLEMANIA dream in the squared circle.
The Experience
YOU, THE FAN, GET IN THE RING AND HAVE A MATCH WITH A LEGEND. Limited to 4 people. Ages 18 – 81, any body type can live their Wrestling Fantasy. At FANTASY SLAM you will be a Champion.

FANTASY SLAM is the perfect place for you to live out your fantasy of stepping into the ring with a wrestling Superstars and having a match. Get the pin and the win!


Safe and fun! Each half day camp is taught by former pro wrestling coache Sinn Bodhi (Smackdown Superstar Kizarny/Impact Tag Team New Church).

Learn with an actual pro wrestling superstar, limited to 4 people in the ring. Learning and do things that you have dreamed about. Cut promos, hit the ropes, get in character and prepare to WIN!

Each participant can bring up to 4 people to come and watch them win their Fantasy Match!

Live your wrestling dream!

Details
Custom moves for each student
Photos, autographs and videos with your trainers and legend
Have a match featuring a legend!
2.5 hour pro wrestling experience led by former WWE Superstar
Limited to 4 participants
In ring instruction from a superstar coach
Bring up to 4 friends to watch you!
read fine print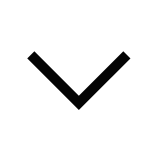 Jimmy Hart promo for Fantasy Slam Pro Wrestling Fantasy Camp
0:29